'Escape from AT&T Park' Returns with New Mind-Bending Puzzle Games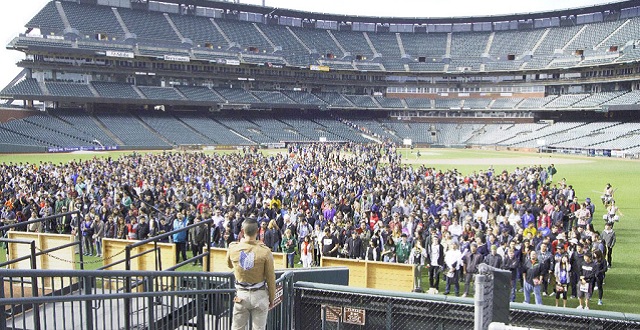 People of all ages and skill sets can participate in another live, puzzle-oriented entertainment event at AT&T Park, home of the San Francisco Giants. On February 3, local entertainment company SCRAP is hosting another edition of Escape from AT&T Park titled, "The Ninth Inning Comeback."
Unlike an escape room, many teams will share the same, large event space and teammates can explore the field and stands to find hidden clues and solve puzzles. Participants have only 60 minutes to find the final answer and escape from the story's situation, rather than a physical room.
Each session is about 90 minutes, including introduction and solution walkthrough, and doors for each session open 45 minutes before game times. There are three game times (11am, 3pm, and 7pm) and up to 2,000 players can play during each slot. Even if participants are unable to escape, the solution will be revealed at the end of each game, which means that each game can only be played once. Players who arrive after the game has started will not be able to enter due to inconvenience to other players. Tickets cost $38 if purchased in advance and $45 at the door (if tickets are still available).
A few years ago, we interviewed the organizers of the Escape from AT&T Park events to learn more about the creatively interactive event on the iconic baseball field. Visit the event's Facebook page for more information about this year's live-action puzzle.