Oakland Athletics Offers Free Tickets to Celebrate 50th Anniversary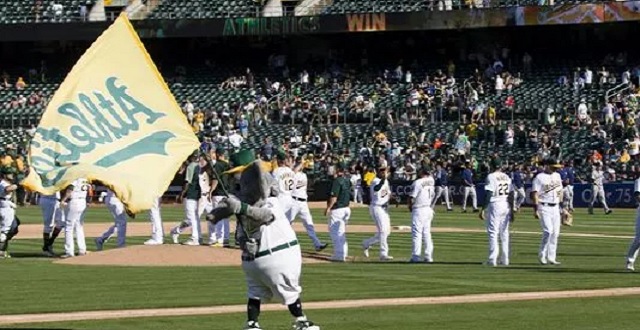 To celebrate the 50th anniversary of Athletics baseball in Oakland, the team is offering free tickets to the game on April 17. Exactly 50 years ago, back in 1968, the A's debuted as a franchise in Oakland and the team plans to celebrate the milestone throughout the 2018 season.
For tickets to that game, visit the team's event website. Tickets are general admission and there is a limit of 8 per customer. As a reminder, parking at Oakland A's games is free on Tuesdays. The April 17 game is against the Chicago White Sox.
The 50th Anniversary activities will include appearances by A's alumni, special promotions, events, and giveaways. The A's organization also created a 50th Anniversary logo to commemorate the important milestone, emphasizing the team's connection to the city of Oakland. Look closely and you'll see the Oakland tree and city skyline included in the image.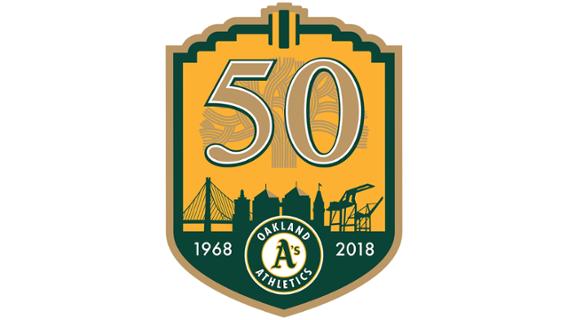 The logo's shape is also inspired by the Oakland Fox Theater's marquee. Oakland Athletics team members will wear a modified version of the logo as a patch on the sleeve of home and visitor A's jerseys during the 2018 season.