Flying Robot International Drone Film Festival Brings the Best of Aerial Filmmaking to San Francisco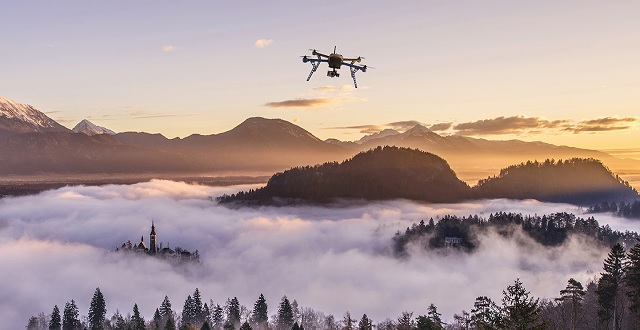 Drone enthusiasts – start your engines! The Flying Robot International Film Festival (FRiFF) returns to San Francisco to showcase their curated collection of short-length drone films and to celebrate the filmmakers who made them. The single-evening event at the Roxie Theater will a premiere screening followed by an awards ceremony with audience participation.
FRiFF was founded by Eddie Codel, a San Francisco based live video producer, aerial filmmaker, and self-proclaimed drone nerd. Last year, the festival received 180 submissions from over 40 countries, and the interest in drone filmmaking techniques has only been growing as the technology improves and become more accessible.
The FRiFF Jury who helped select the nominees consists of experts in the drone and film worlds, including ZoeFPV from X Class Drone Racing, Marque Cornblatt of Aerial Sports League, and Avery Bazan (DJI). They selected the top submissions in each of seven categories for inclusion in the program. The top two films in each category will receive awards and prizes.
Attendees can witness a diverse international collection of drone flicks, chock full of aerial goodness to warm your heart and stir the soul. The awards ceremony will be hosted by the Internet's Justin Hall, recognizing one film in each of the seven categories: Cinematic Narrative, Epic Landscape, Drones for Good, FPV Racing & Freestyle, WTF LOL, Student Films, and Promotional. See below for the full list of nominees by category.
Cinematic Narrative
Home: The Philippines From a New Perspective, Christer Isulat [Panama]
Purple Heirloom, Kostas Gur [Greece]
Last Chance, Bapu Madhu [USA]
Epic Landscape
Ottsjö by air and timelapse, Marcus Möller [Sweden]
The Dream of Life, Luã Souza Araujo [Spain]
Remember Who You Are, Matthew Johnson [USA]
Norway's Lofoten Islands, Ian Montgomery [USA]
Low Earth Orbit, Yiannis Biliris [HK China]
Bulgaria: East to West, Brian J. Leitten [USA]
Drones For Good
The Zanzibar Mapping Initiative, Chris Morgan [Tanzania]
Buffalo Bayou Rising – Aerials (Hurricane Harvey Flooding), Martin Lisius [USA]
Dear Morton County Commissioners and Sheriff, Myron Dewey [USA]
FPV Racing & Freestyle
Flight of the Year, Paul Nurkkala [USA]
Cross-Training, Jacob Yubeta [USA]
The Best Freestyle FPV Video Ever, Neil Smith [Australia]
Drone Racing meets Mad Max, Paul Nurkkala [USA]
WTF LOL
Mixed Motion Project, Ilko Iliev [Bulgaria]
Surf the Line, Arnaud Hiltzer [France]
DRONEKAKEBAKING, Lucas Zanotto [Norway]
USPS Postman Delivers Mail Santa Rosa, Douglas Thron [USA]
Night Chase, Hadrien Picard [France]
Student Film
Mendocino Abalone Trip, Kyle Stangrover [USA]
Drones: Take Flight, Seth Dacio [USA]
Promotional
Our Story, Kostas Petsas and Aris Nikolaidis of Arte Cinematica [Greece]
Drobots Company STEM Programs, Robert Elwood [USA]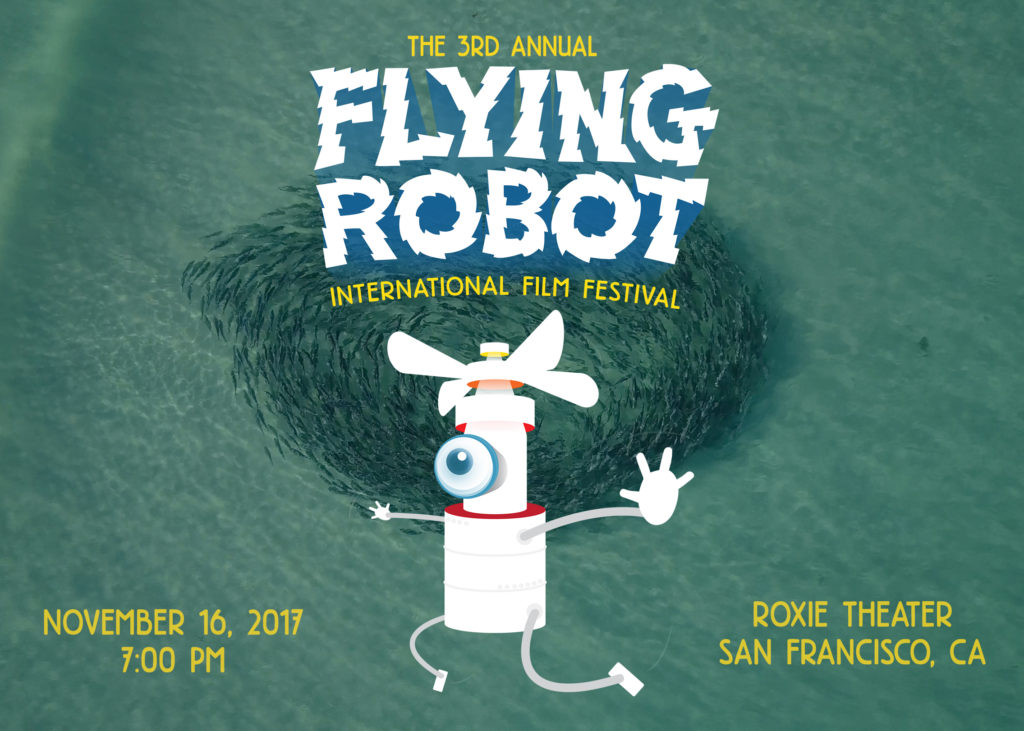 Flying Robot International Film Festival 2017
Roxie Theater (3117 16th Street, San Francisco)
Thursday, November 16, 7-9pm
Tickets, $20