San Francisco Steps into the E-Sport Arena with Professional Video Game Team 'The Shock'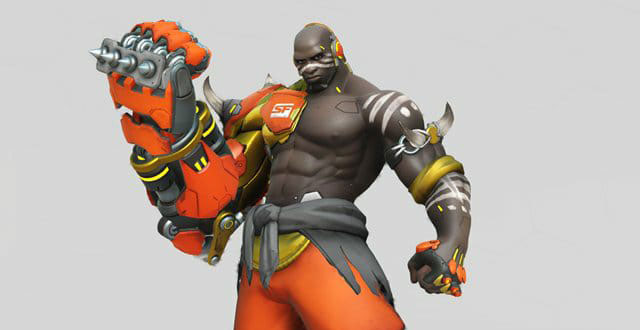 Ladies and gentlemen, start your computers! The first-ever geographically based video-game league, the Overwatch League, has a new team. The San Francisco Shock are set to compete in a professional league later this year.
Overwatch is a team-based online game with multiple players all getting in on the action. This first-person shooter game is developed and published by Blizzard Entertainment, the same company behind popular strategy games Warcraft, Starcraft, and Diablo. It currently has more than 35 million players worldwide.
The Shock is owned by NRG Esports company, which has plenty of celebrity investors like former NBA center Shaquille O'Neal, current Oakland Raiders running back Marshawn Lynch, and former baseball infielders Alex Rodriguez and Jimmy Rollins. Sacramento Kings owners Andy Miller and Mark Mastrov also have partial ownership in the team.
The Shock feature a seismograph and Bay Bridge logo, as well as one of the most intriguing young Overwatch talents—a 17-year old player Jay "Sinatraa" Won. Rules prohibit Won from officially competing in the league until he turns 18 next year, but his $150,000 contract is three times the league minimum.
Preseason play in the Overwatch League begins December 6, while the regular season begins January 10. The playoffs and finals championship occur in July. Games will take place in Burbank for its first season, but year two should have matches located in home markets.
The Shock might end up playing home games in a new dedicated e-sports arena near Jack London Square that's scheduled to open next year. Another option could be Oracle Arena, which hosts the popular Intel Extreme Masters CS:Go and League of Legends championships.
Besides the official league, there will be numerous Overwatch-related events like amateur tournaments happening in the Bay Area, expected next year. NRG will also establish a local training center in the East Bay.
E-sports are insanely popular these days and the intersection of professional basketball teams and e-sports squads is becoming more common. The Golden State Warriors recently made a $13 million purchase of a League of Legends team. (For those that don't know, League of Legends is another multiplayer online battle arena video game.) And Golden State owner Joe Lacob, his son Kirk Lacob, and the Warriors team will own an expansion franchise based in Los Angeles.
The Warriors' other primary owner, Peter Guber, made a significant investment in Team Liquid, an e-sports company that fields teams in many video games. The Warriors and Kings have teams competing in the NBA 2K league that is set to begin next year. We're curious to see if the team gains more interest as time goes on. Either way, in the meantime, be ready to hear more from the worldwide gaming sphere.