On the Search for Perfection: 5 Standout Mushroom Dishes Found in SF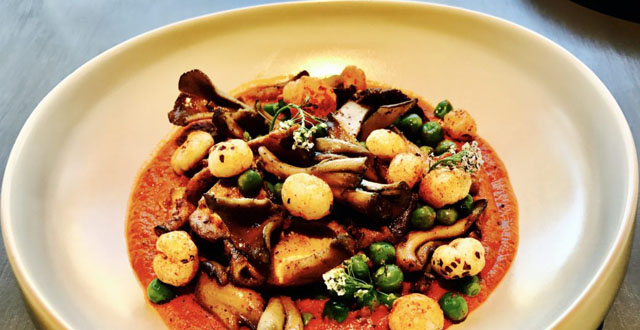 Britain's Jamie Oliver once called mushrooms 'nature's steak'. Vegetarians have been relying on them for ages, and no pizza or comforting pasta dish is complete without them. And come fall, they're popping everywhere, ready to soak up delicious sauces and adorn creamy polentas.
This versatile ingredient which, along with pumpkin lattes, have come to practically symbolize fall and the city's menus are dotted with new and classic mushroom dishes, from the whimsical maitake to the hearty portobello. Here are a few must-try favorites for the season.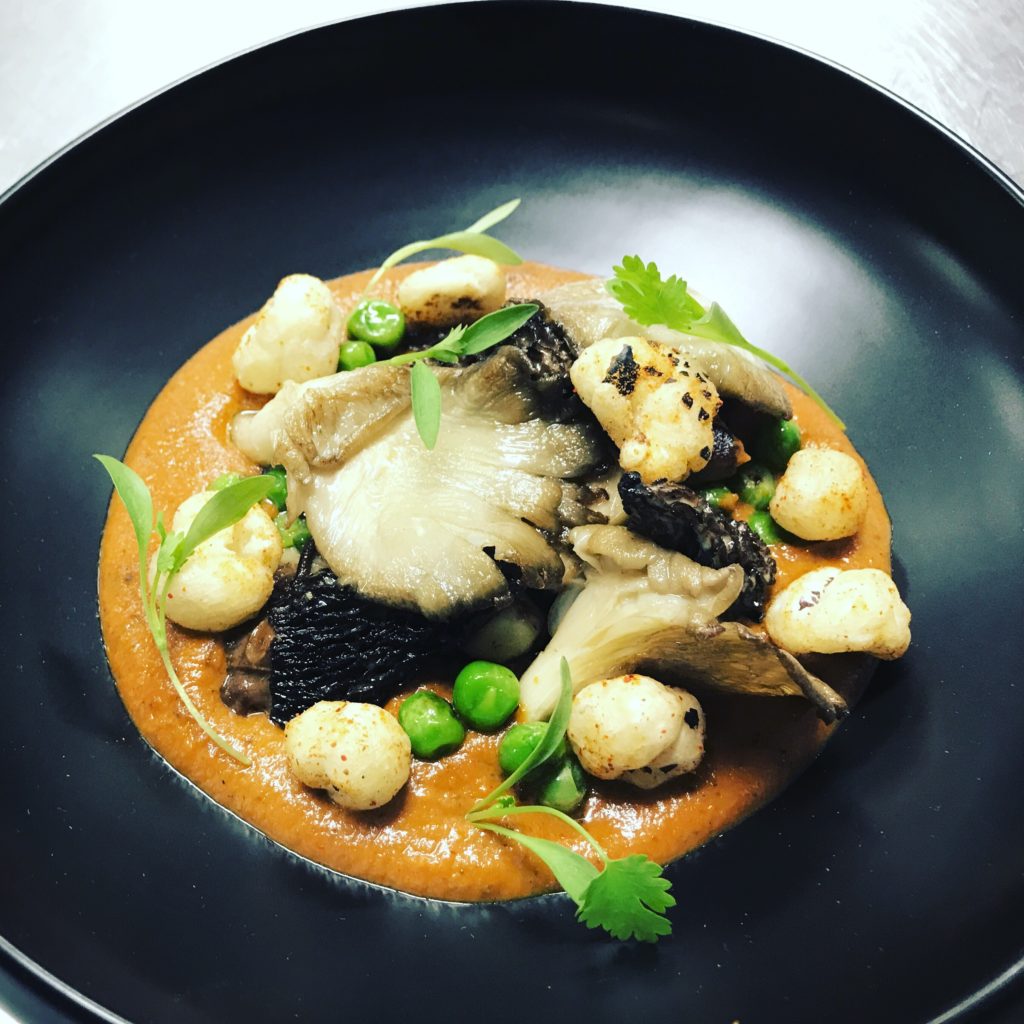 Image courtesy of August (1) Five
August 1 Five's Mushroom Stew
 To celebrate 
fall
, the gorgeous
Indian restaurant
 just introduced a seasonal vegetarian 
mushroom
dish, c
omposed of a mixture of beech, maitake, nameko, pioppini, shiitake, and oyster varieties. The sautéed 
mushrooms
 are served over a Mughal cuisine-inspired sauce made with boiled onions, tomatoes, cashew and melon seeds and flavored with mace, green cardamom, and fenugreek. A spicy, rich mushroom celebration.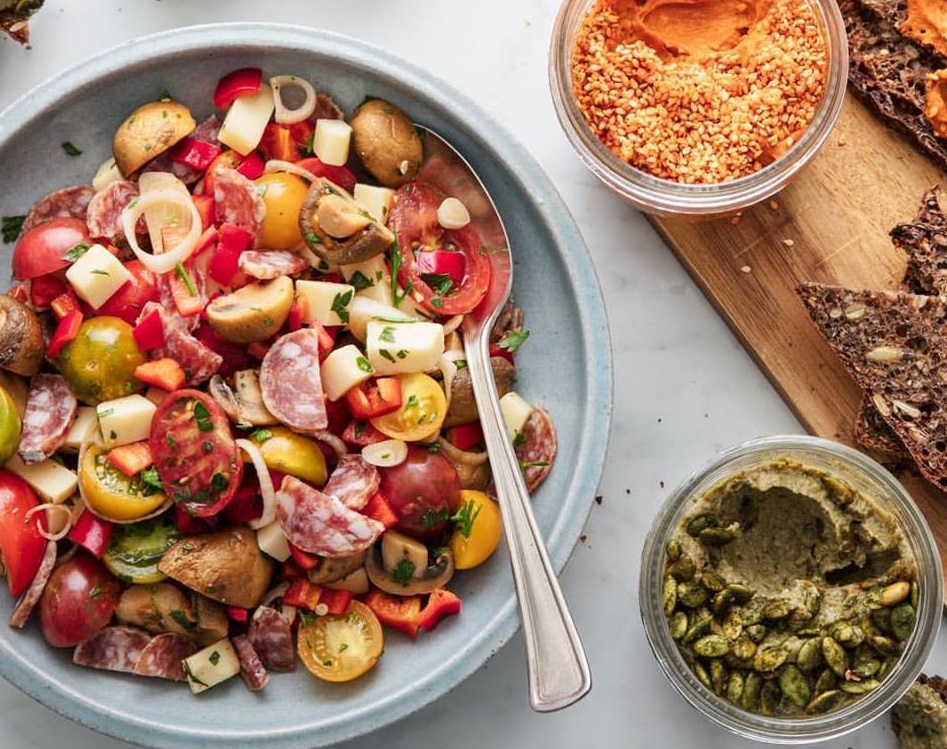 Image courtesy of Duna's official Facebook page
Duna's Budapest Salad
The impressive semi-Hungarian restaurant has cooked up an impossible-sounding yet utterly delicious mushroom creation; a salad combining salami, pepper jack cheese, pickled mushrooms, pepper and tomatoes. Best enjoyed with Duna's fluffy potato bread, on a cozy evening.
983 Valencia St.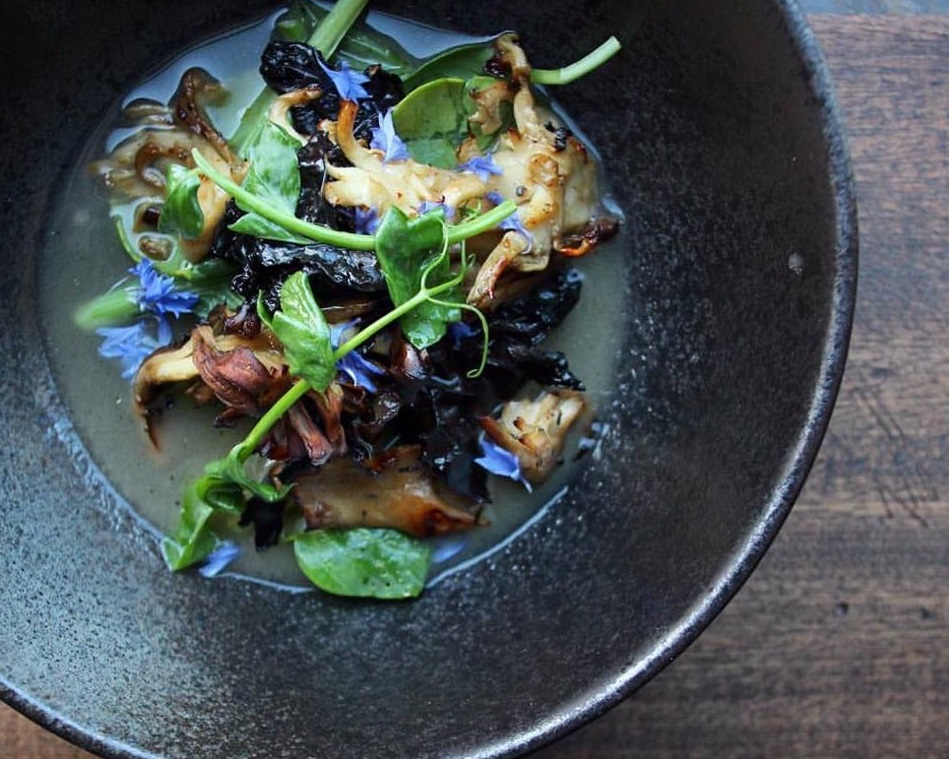 Image courtesy of Alembic
The Alembic's Carrot and Mushroom Barrigoule
Barrigoule is a traditional Provençal dish, usually containing artichokes. At the Alembic, the classic dish took a mushroomy turn with the addition of verjus-marinated king oyster mushrooms, joining cardamom roasted wild carrots, champagne braised artichokes and a coconut-carrot emulsion. This dish has 'fall' written all over it.
1725 Haight St.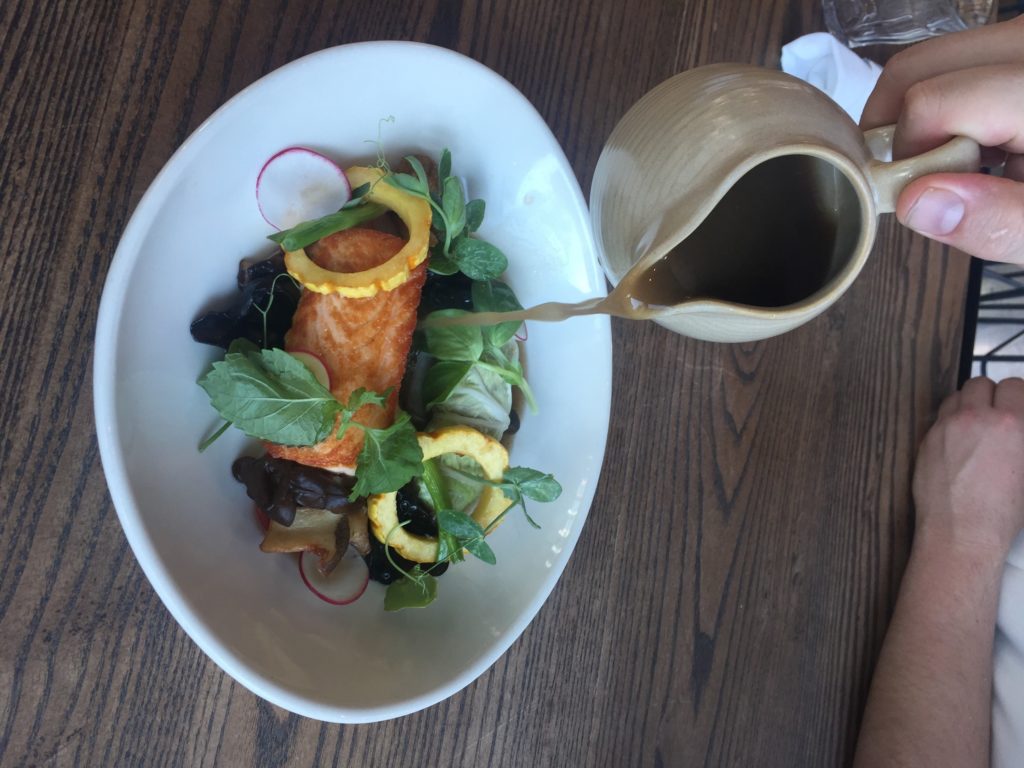 Image courtesy of Corridor
Corridor's Pan Roasted Salmon with Mushrooms
This seasonal dish showcases the all-important work mushrooms often do as supporting actors. Corridor roasts and marinates wood ear, king trumpet and shiitake mushrooms in vinegar, soy and sauces; then pairs them up with shrimp and salmon "dumplings", roasted salmon and a cornucopia of fall veggies. The whole thing is finished with a dashi-based broth with dried shiitake and various mushroom varieties, poured tableside.
100 Van Ness Ave.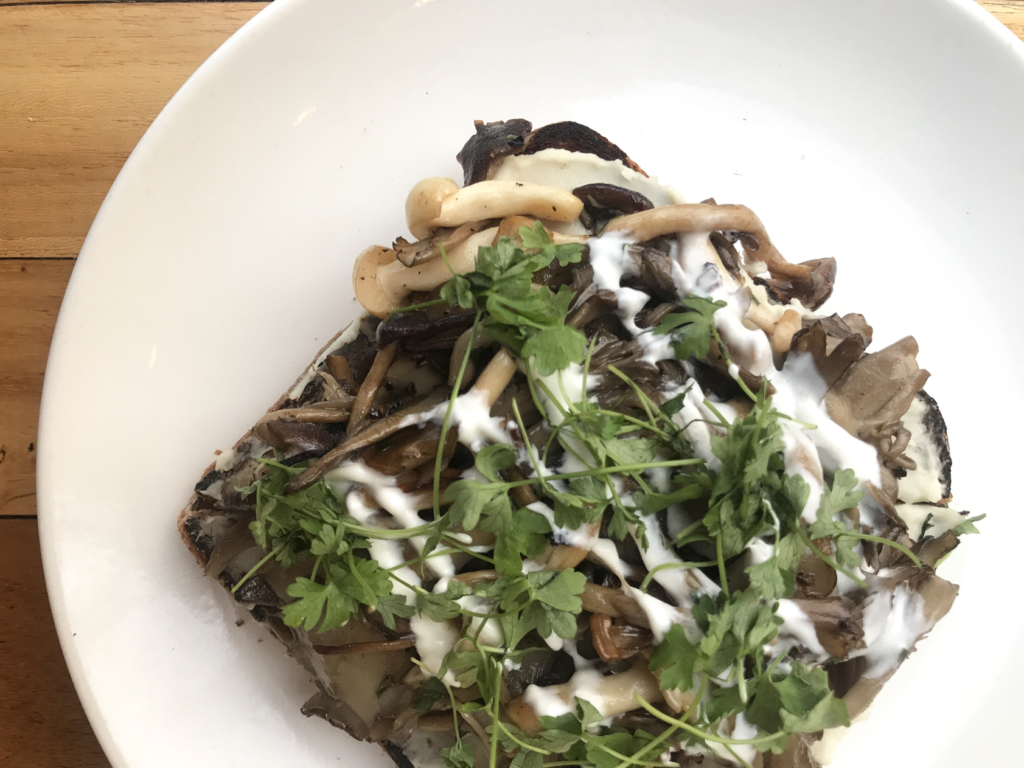 Image courtesy of Casuwells
Causwells' Mushroom Toast
The mushroom toast was a well-loved bar snack well before toast became synonymous with San Francisco. At Causwells, the new mushroom toast riffs on the classic with toasted Petit Pains dark rye, white bean puree, house-cultured crème fraiche, seared maitake mushrooms and micro parsley. Still Instagram-friendly, but also scrumptious.
2346 Chestnut St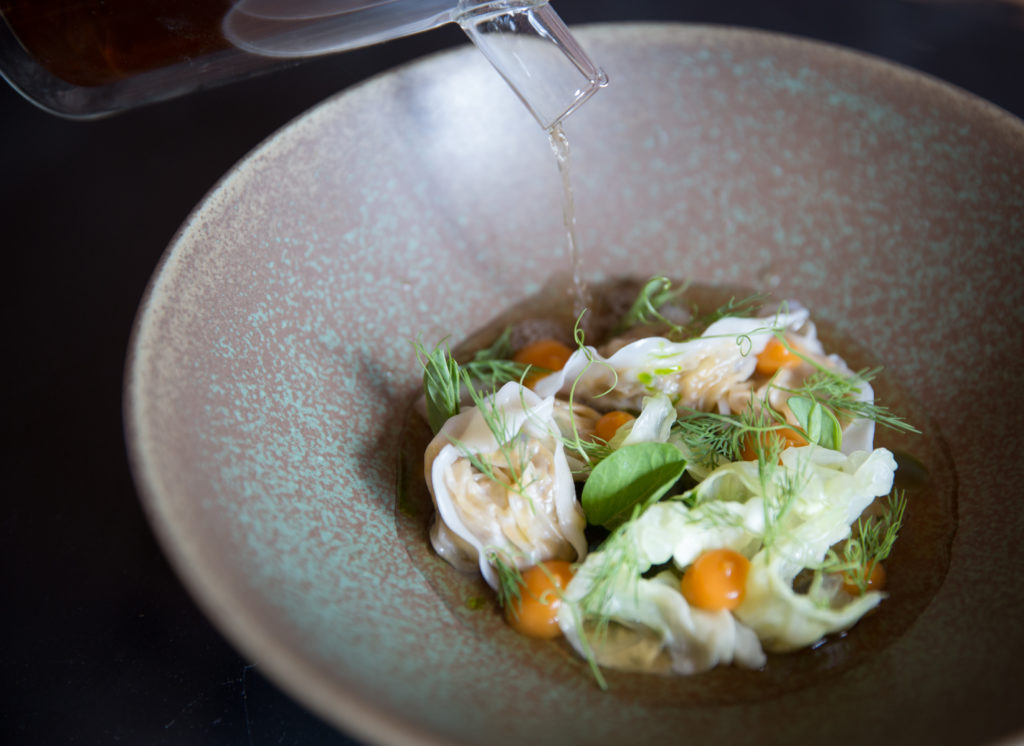 Image courtesy of Onsen
Honorary mentions:
Onsen's
 m
ushroom
 dumplings
,
swimming in a shiitake-bonito broth and accented with dill and yam puree, are a dreamy must.
Mr. Jiu's
 famous Crispy Scarlet Turnip Cakes are dozed in syrupy, sweet button mushrooms.