Renovated MatrixFillmore Adds Elevated Cocktails & Returns to its Historic Name 'The Matrix'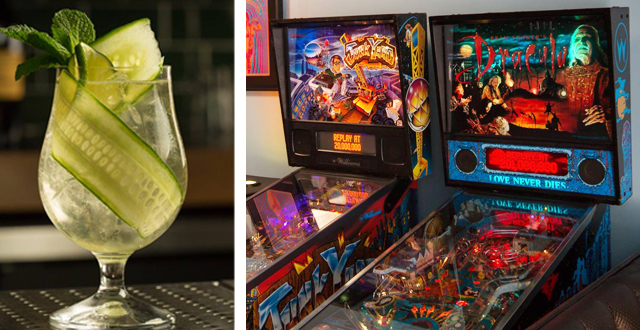 Marina district nightclub MatrixFillmore closed earlier this year for a remodel, and has reopened as a low-key cocktail bar and changed back to its original name, Matrix. Famous live shows took place inside this venue, with performances spanning Bob Marley to The Velvet Underground.
The Matrix was originally opened by Marty Balin in 1965 as a place for his new band, Jefferson Airplane, to play. From that moment on, The Matrix showcased the biggest bands of the 60's. The Matrix closed in 1972, but now lives on as an exceptional neighborhood bar.
The newly renovated space, which reopened just before the start of summer, now has much more down-to-earth decor. The walls are lined with classic MatrixFillmore concert posters and pinball machines instead of the sophisticated (yet a bit strange) elements, like the champagne vending machine and a swanky glass fireplace.
Matrix also added back room named The Concorde, which has its own pop-up "bar-within-a-bar" that rotates drink offerings twice per year (similar to Trick Dog's bi-annual menu swaps). The room can be reserved for private events on select nights for up to 25 people.
Matrix retains its live music roots with some club vibes, thanks to various DJs spinning live every Friday and Saturday. Each Wednesday from 5-7pm is Apertivo Hour, when patrons can relax post-work over a glass of wine or Campari and some small bites. Fine aperitifs, lots of Negronis, and bar snacks will be served such as Cinzano Cobbler, charcuterie and cheese boards, an Aperol Spritz, and a house-made punch.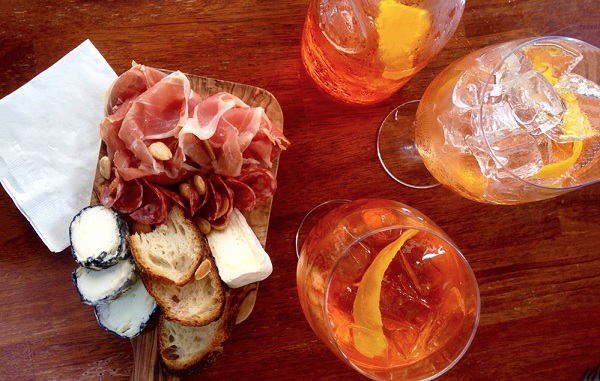 Credit: Matrix
Matrix is owned by duo Jacques Bezuidenhout and Ken Luciano of the Plumpjack Group, the team behind popular new cocktail bars Forgery and Wildhawk. The group originally bought the building back in 2000 and revamped Matrix with a 21st century design. PlumpJack was founded by Lieutenant Governor Gavin Newsom before he launched his political career, starting with the Marina wine store PlumpJack Wines in 1992.
Aside from having some very famous performers, vinyl albums were recorded here as well, such as Live at the Matrix 1967, a double record by The Doors, and Early Steppenwolf (Live at The Matrix, San Francisco/1967). With such a rich, local history, it's reassuring to see an important entertainment space remain intact after all these years.