Unconventional Wi-Fi Spots to Make Working Remotely Way More Enjoyable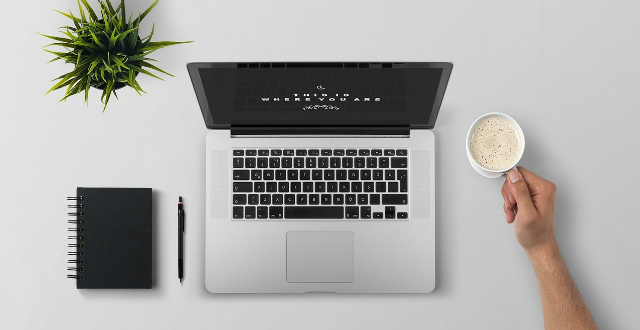 Working from home can inevitably start to feel like going to the same office every day, but it doesn't have to.
We've searched out some noteworthy spots around the city that are perfect for a workday field trip or maybe even a more permanent cafe hiatus. Here are some less traditional spots to get on the Wi-Fi, get some work done and still enjoy a change of scenery while you're at it.
The Foodie Worker
If your usual Wi-Fi hot spots are getting a little cold and you're on a first name basis with the barista because you've been ordering the same turkey panini since March, then maybe it's time for a change and a few new menu items.
SoMa StrEat Food Park, 428 11th Street
Instead of chasing your favorite food trucks around the city, you can post up here for lunch and work at any of the communal wooden benches around this permanent foodie haven. Or find a quieter spot at one of the tables inside a kitschy remodeled school bus.
Steep Brew @ Whole Foods Market 450 Rhode Island Street
You can grab a beer at this Whole Foods Market outpost and unpack your lunch (store bought, of course) while you pound away at your keyboard. Another plus: you can cut down on your commute and grab groceries here once you've had it for the day.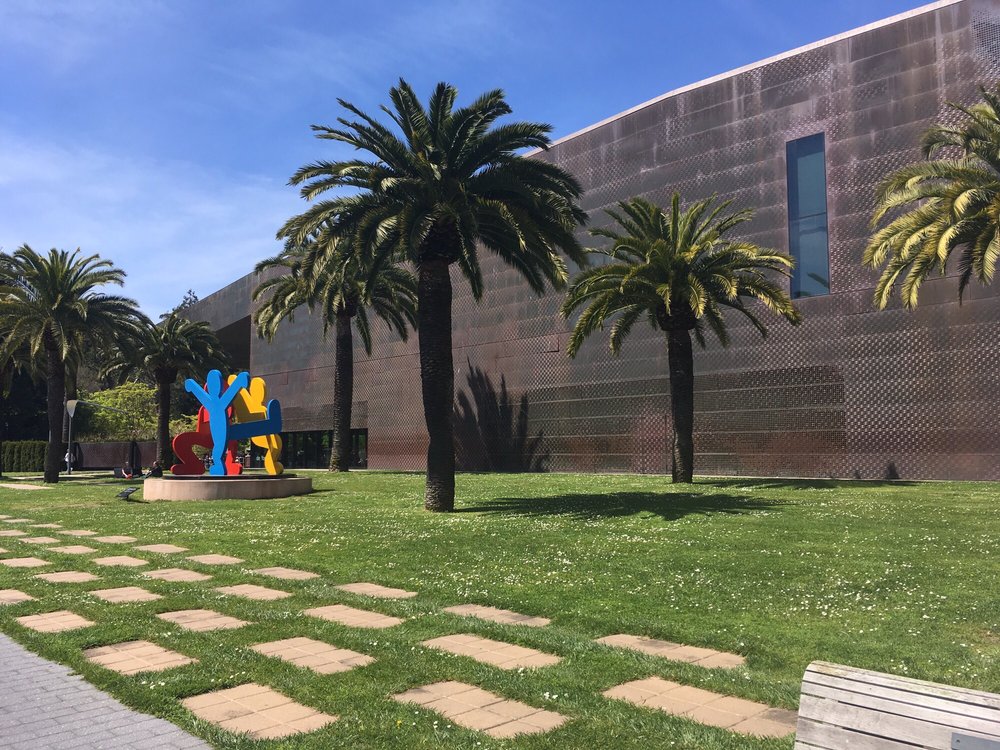 The Inspired Worker
It's nice to switch things up now and again and draw inspiration from your surroundings.
The de Young Museum, 50 Hagiwara Tea Garden Drive, Golden Gate Park
There's nothing like traveling to a remote art museum smack dab in the center of the Golden Gate Park's rolling hills and redwoods to get into that work flow. What makes this place special is the Barbro-Sachs Osher Sculpture Garden and outdoor patio. You don't have to pay the entrance fee to go into the cafe area and when you need to get some fresh air, just head up to the free Harmon Observation Tower for a 360-view of West San Francisco.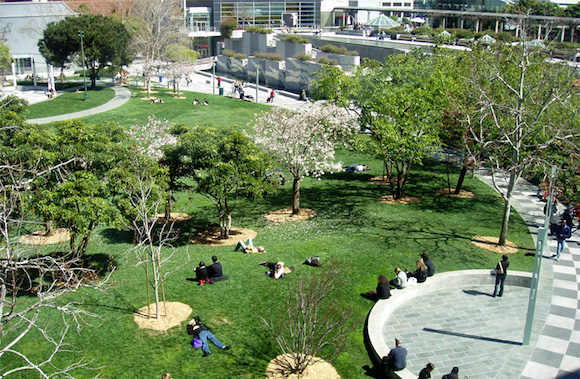 The Nomadic Worker
Not everyone thrives in your typical work environment, powered by caffeinated beverages and the warbled sounds of Iron & Wine oozing out of the speakers. Here are some quiet spots with plenty of fresh air.
Yerba Buena Gardens, 750 Howard Street, SoMa
With over 30 public parks and open spaces with WiFi across the city, this is arguably one of the best spots just outside downtown to snag a grassy knoll and disappear behind your laptop. When (and if) you need a respite from nature, you can hit the cozy Samovar Tea House, just above the Martin Luther King Memorial.
Sansome Rooftop Deck, 343 Sansome Street, Financial District
One of the best kept secret rooftop gardens we've gone and blown up now-sorry, deck vets-but it's time. This partially-shaded 15th-floor deck is complete with a sundial sculpture and epic views of the Transamerica Pyramid and surrounding downtown areas. Just remember to never abuse those privileges.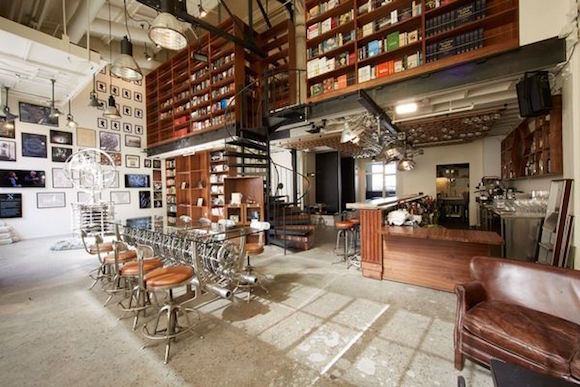 The Meditative Worker
What's great about these Wi-Fi locations are that they're most definitely day-changing and mood-lifting.
The Interval @ The Long Now Foundation, 2 Marina Boulevard, Building A, Fort Mason Center
If you haven't heard of the Long Now Foundation yet, you'd better get on it. This acclaimed bar sits inside a refreshingly bright space with floor-to-ceiling bookshelves, a clock meant to last 10,000 years, and a library of books you might need to rebuild civilization in the event of an apocalypse.
The Center, 548 Fillmore Street, Hayes Valley
Enjoy a high-chamber pot of steeped herbs while working in this zen space. It's a mixed vibe here: part Bohemian meditation lounge, part Victorian log cabin. This space also offers monthly membership options and a rotating calendar of events, including meditation and yoga.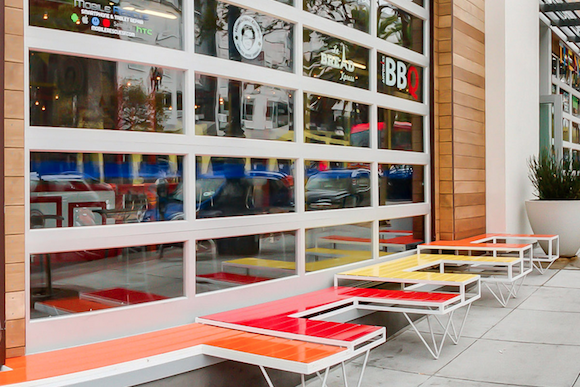 The Multitasking Worker
The Myriad, 2175 Market Street, The Castro
Maybe you don't want to spend the entire day glued to your computer and want to find a spot that offers up a little bit of sideshow entertainment when your eyes need that much-needed rest. This newer addition to the neighborhood has vendors, bars, a VR cube and quite a few arcade machines to help you reset.
What's great about these Wi-Fi locations are that they're mostly free and definitely day-changing.