Over the last couple of years, the end of August has also signified the unofficial start of comic and zine season here in San Francisco. Here are six upcoming events for fans of the old-school, one-page zine to independent publishing, to the cape-wearing superhero variety.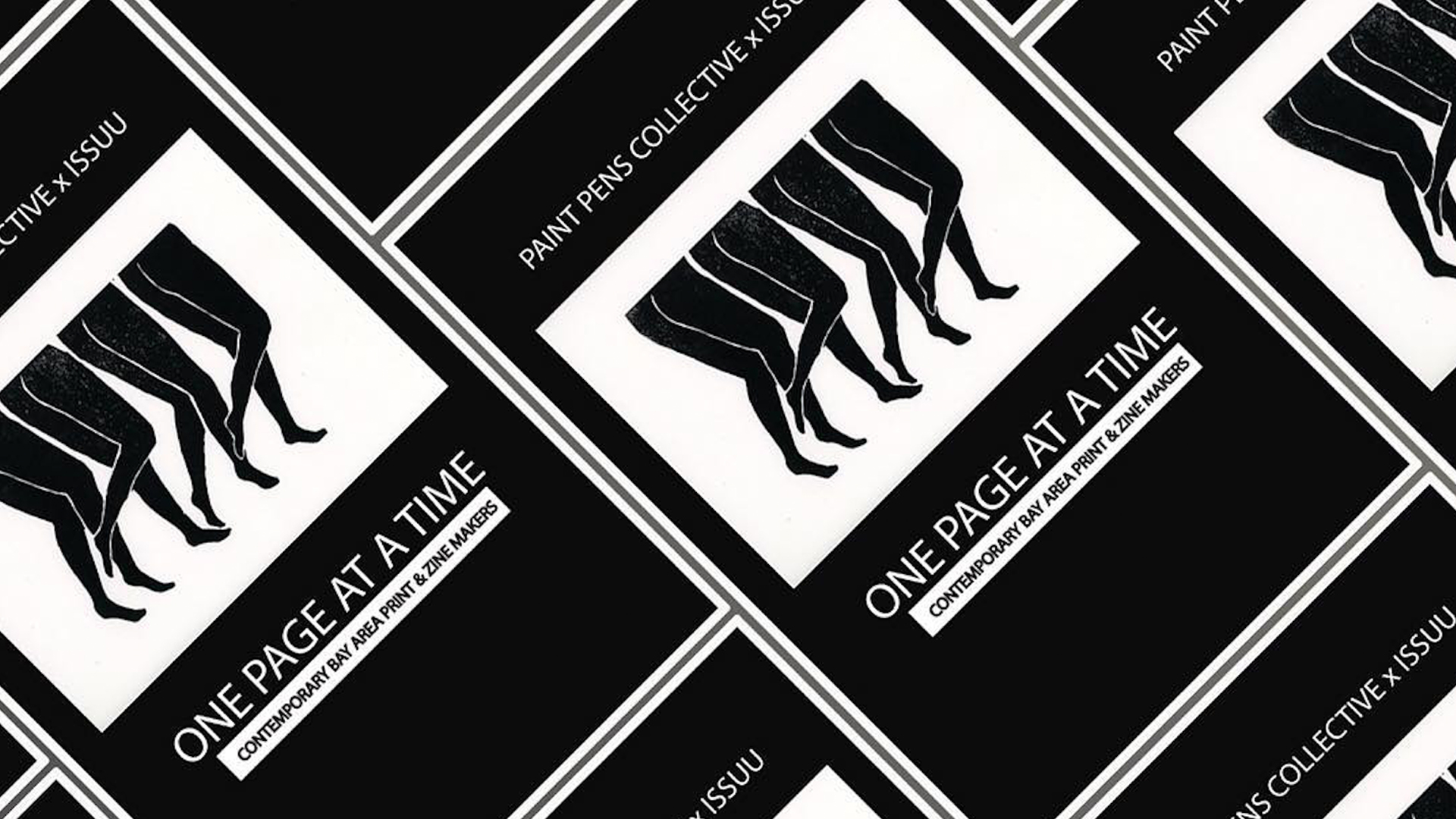 Issuu x Paint Pens Official Zine Release Party at Quick Draw SF 
Full disclosure, I'm directly involved in this event. With that said, if you, or someone you know, is a local artist or zine maker there are opportunities here. Issuu is an international digital magazine platform which is free to use as both a reader and a creator. They also happen to be based out of the Bay Area.
Issuu has teamed up with Paint Pens Collective, a local alternative art collective representing local artists at pop-up events throughout the city. And lastly, Quick Draw SF is a drink 'n draw monthly that prides itself on being one of the most welcoming drawing nights in the city.
These three groups are combining forces to celebrate the release of One Page at a Time, a 35-page zine featuring local print and zine makers. Also, did we mention there will be giveaways?
Thursday, August 17, 6pm, F8 1192 Folsom, Free
The 3rd Annual SFZF Zine Picnic
This casual pre-Zine Fest event is the zine community at its finest. Meet up with fellow zinesters and comic artists and maybe even trade some zines. There is also the SF Zine Fest collection of zines and Little Maga/Zine area at the library which is definitely worth a browse.
Saturday, August 26, 2pm, San Francisco Public Library (6th Floor), Free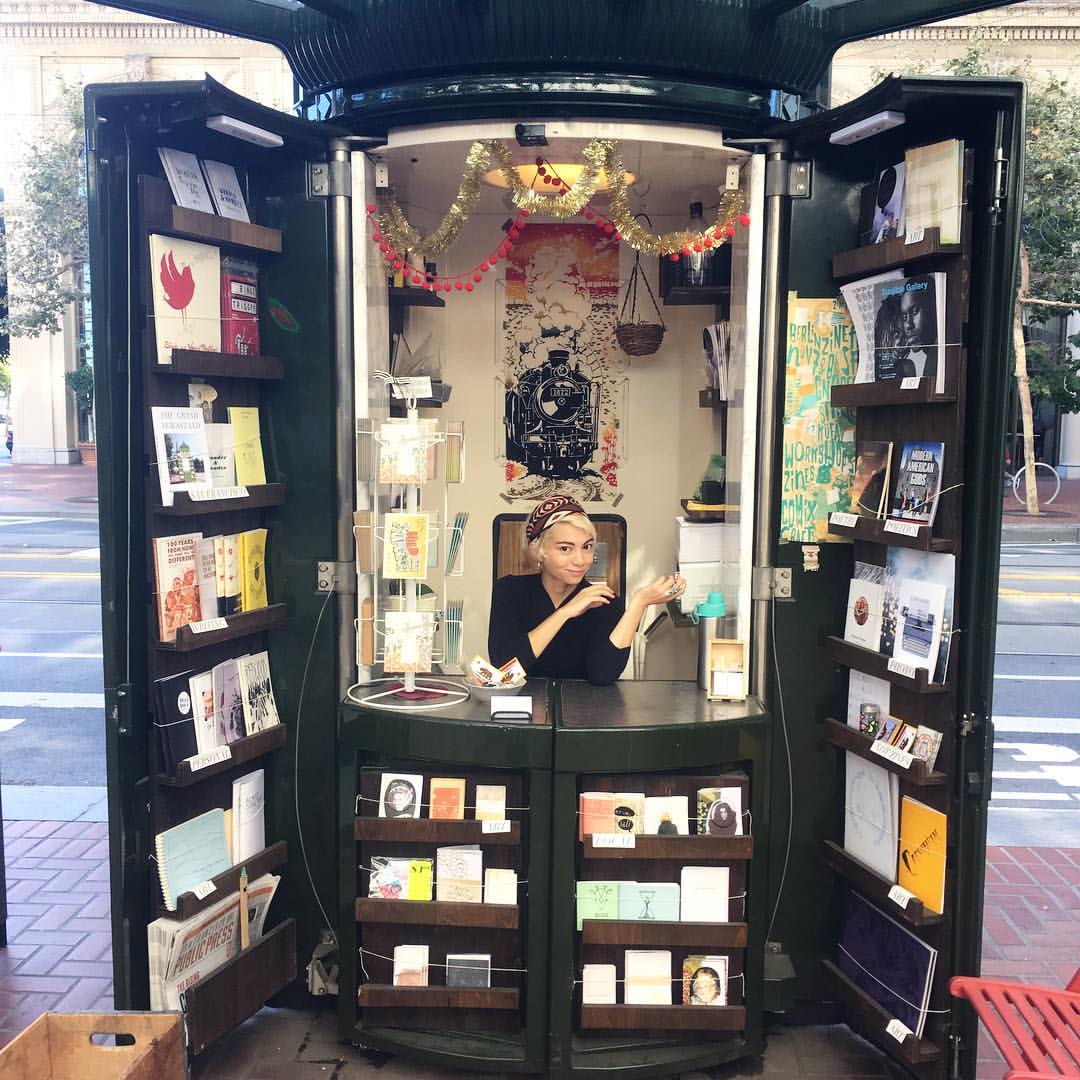 The Grand Newsstand Facebook Page
So you've probably noticed those little green newspaper kiosks in SF…but maybe not. These kiosks have just become part of the urban landscape but are now getting a center stage treatment with the first-ever Kiosk Fest, organized by The Grand Newsstand. The curated indie book festival is bringing these kiosks to life with mini pop-up shops by small publishing companies to local writers. There are 50 participating vendors and 30 kiosks to be found along Market Street, between Embarcardero and 5th Street.
September 1 & 2, 10-6pm. The kick-off party takes place at The Grand Newsstand on September 1, 6-9pm
SF Zine Fest Pre-Party & YouTube Karaoke
If you thought all artists were of the shy variety, then be prepared to be pleasantly (or hilariously) surprised. Meet SF Zine Fest 2017 guest of honor, Trinidad Escobar, the SFZF organizing team, and other zine and comic book-loving while you're at it.
Saturday, September 2, 6pm, Mission: Comics & Art
The 16th Annual San Francisco Zine Fest
The mothership of the San Francisco zine community is about to land! This year's event is expected to bring over 200 exhibitors to Golden Gate Park's SF County Fair Building. As a one-day event, this event serves as a destination for anyone interested in independent and underground makers, artists and collectives.
Sunday, September 3, 11am-5pm, San Francisco County Fair Building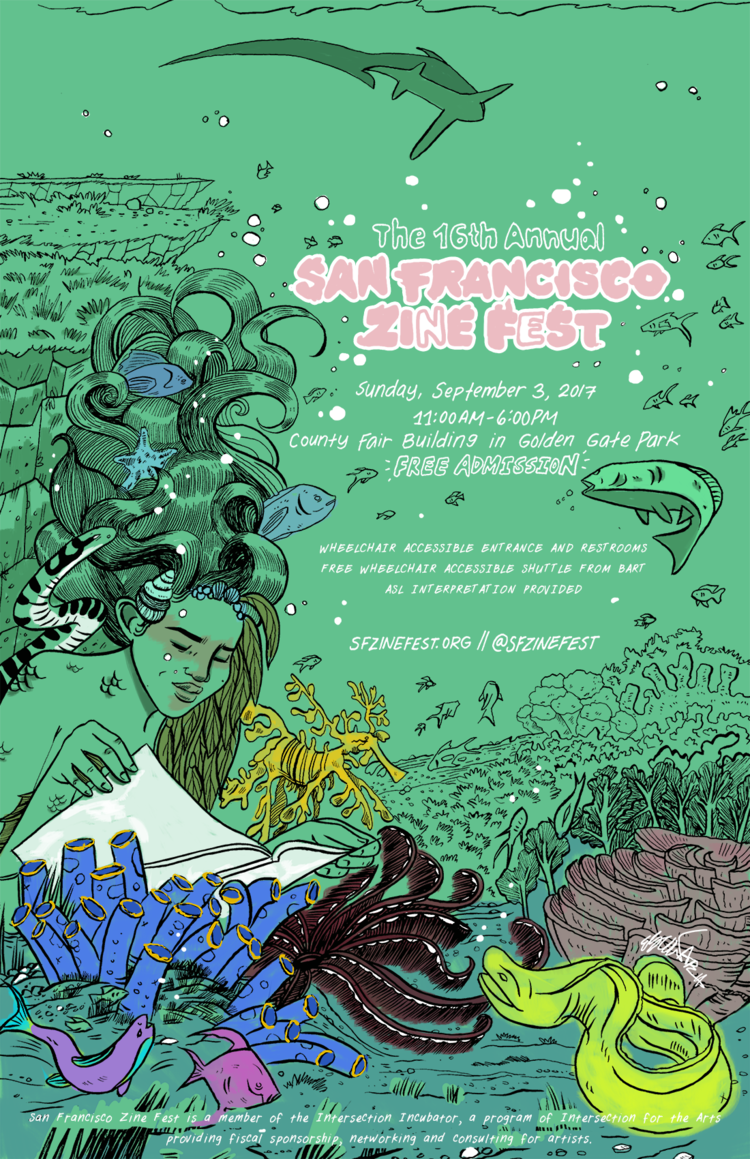 In case you were wondering, yes, San Francisco does have its own comic convention! While only in its second year, it'll be interesting to see how the event has upgraded from its previous year. It appears there are more special guests, including Joel Adams, the character designer for the first three years of King of the Hill.
September 1-3, Varying times, $30 to $80, Ticket Info
 Related article: 15th Annual SF Zine Fest: DIY Culture, Independent Artists & the Alternative Press