Bay Area Record Fair Announces Fall 2017 Celebration with Local Music & Indie Labels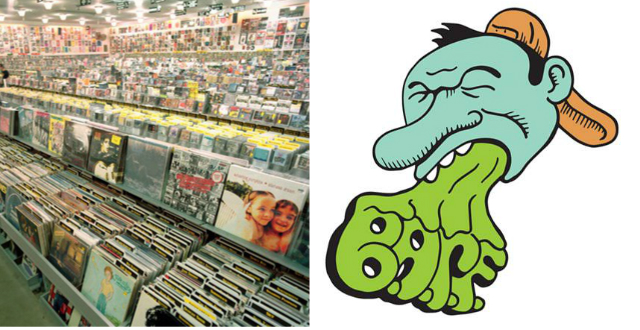 One of the best gatherings for indie music fanatics, the Bay Area Record Fair (B.A.R.F.), will once again celebrate the great local work by musicians, bands, labels, and other unique music scene activists. Attendees of all ages are welcome to check out the free event coming up in November.
Event curators Father/Daughter Records and Professional Fans partnered with Noise Pop and Amoeba Music, among others, to make the fair happen. It's a great opportunity to support and purchase music from the premier local indie record labels.
Last year, more than 30 independent record labels were in attendance. Vendors like Amoeba Music, Western Relics, and 1-2-3-4 Go! will be selling used vinyl, CDs, and cassettes. For $5, early bird tickets can be purchased which grant access to the event at 11am, which is one hour earlier than the general admission opening.
In addition to the shopping and rubbing shoulders with industry players, guest DJs will spin sets throughout the day and prize packs will be raffled off. Some coveted prizes could be studio time at a local studio, turntables, and subscriptions to music releases from local labels.
For updates and more information on the Bay Area Record Fair, visit the event's Facebook page and follow its Twitter handle.
++++Bay Area Record Fair
Sunday, November 19, 2017
12pm – 5pm (Early Bird hour starts at 11am)
Swedish American Music Hall & Cafe Du Nord (2174 Market Street)