Dates Announced for Coachella 2018, Advance Tickets on Sale Friday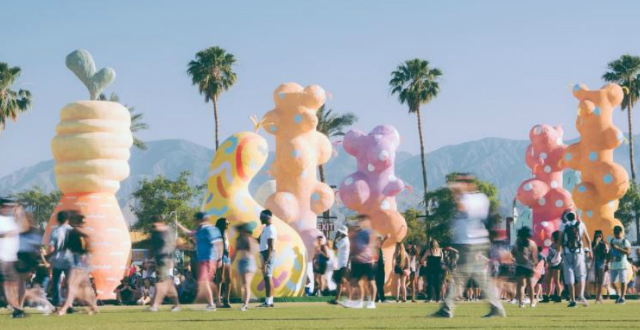 With Memorial Day behind now us, festival attendees are happily reminiscing about highlights from Lightning in a Bottle, Coachella—or both, if they're really lucky. With those memories fresh in mind, Coachella organizers GoldenVoice confirmed the dates and availability of tickets for Coachella 2018…the Beyoncé edition.
Queen Bey is the only confirmed act so far after she was forced to postpone her 2017 appearance because of her pregnancy with the twins. Regardless, tickets are much easier to obtain before the complete lineup drops. The full lineup will be revealed January 2018 and more tickets will be made available but with a much higher demand.
Coachella 2018 Weekend One will take place April 13-15 and Weekend Two will be held April 20–22. Ticket prices have increased over last year, from $399 for general admission to now $429. A camping pass now costs $113 per car or tent, and VIP tickets start at $999. The Coachella website had a dedicated guidebook for how to purchase passes.
Advance passes go on sale starting this Friday, June 2 at 11am PST, while supplies last. A great benefit to purchasing tickets this week is buyers will have the option of pursuing a payment plan that allows buyers to breakup ticket fees into monthly installments. This will be the only opportunity to take advantage of the Coachella Payment Plan. Those who choose this option will pay about $61 in seven monthly installments from June through December 2017.