Sell the Heart Records Supports Local Charity Through Fugazi Tribute Album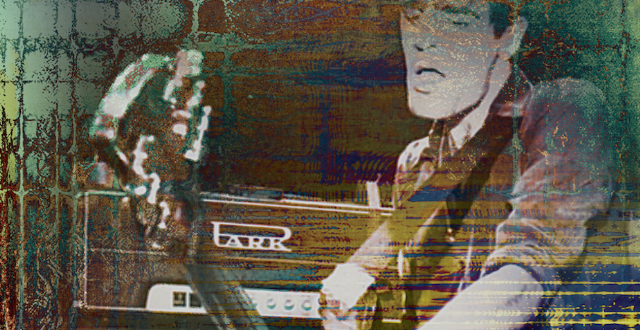 Sell the Heart Records, a Bay Area indie label who's released records by Snipers and Goodriddler, is set to release Everybody Wants Somewhere: A Tribute to Fugazi. Proceeds from the album are also helping to support Taking it to the Streets, a non-profit organization, formed in 2014, that aims to empower homeless youth through workforce readiness, job skills training, personal mentoring, safe housing and other services for youths and young adults from ages 18-35 years old.
When Andy Pohl, founder of Sell the Heart Records, first entertained the idea of procuring a Fugazi tribute album he hesitated about the idea of messing with perfection. Years later, his vision seemed less intimidating and more important. "For a long time, I felt like I shouldn't do this because Fugazi is one of those bands you don't fuck with," admitted Pohl, somewhat sheepishly, "but then I was like, they're just a bunch of guys playing music. It's really not that big of deal."
As for working with non-profit group Taking it to the Streets, the partnership was amicable from the start, as Pohl recounted, "when I reached out to [executive director and co-founder] Christian Calinskyhe, he was like, 'Dude, this is incredible, Fugazi was one of my favorite bands growing up.'"
Once Pohl had the backing of the formidable Bay Area charity, the list of bands started forming quickly. "It wasn't even an afterthought, one by one they were in. I think it was a culmination that it was a tribute to Fugazi and a vehicle for raising funds for such a great program."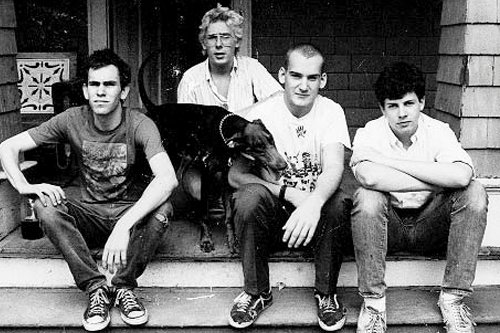 Fugazi also has a history supporting local communities and musicians, so the tribute seemed fitting. Fugazi's legacy wasn't just defined by their creativity, or their ability to reshape a post-hardcore scene with their melding of punk with funk and reggae influences, but also their powerful messages through their lyrics and actions; most notably for their emphatic stance as DIY musicians, turning down millions of dollars to reunite and headline festivals, eradicating violent tendencies at their shows and their donations to local communities and charities. Fugazi prevailed through messages of peace.
Fugazi, headed by front man Ian MacKaye (Minor Threat),  inspire a type of a reaction of selflessness and give people confidence to follow suit. "When I was coming up with the idea, I knew it was something I didn't want to just put together and make and say 'hey, this has Fugazi's name on it and it will be great for my label.'" says Pohl.
"I wanted it to embody the spirit of what they were all about. I knew it would be tied to some sort of community action because that was something they were always heavily involved with. They were famous for doing a lot of concerts where they would donate the proceeds, and they were involved in Food Not Bombs and raising awareness for homeless youth. I always wanted to find new ways to be engaged in the community and this was a great way to do that, not only for myself, but all the bands involved."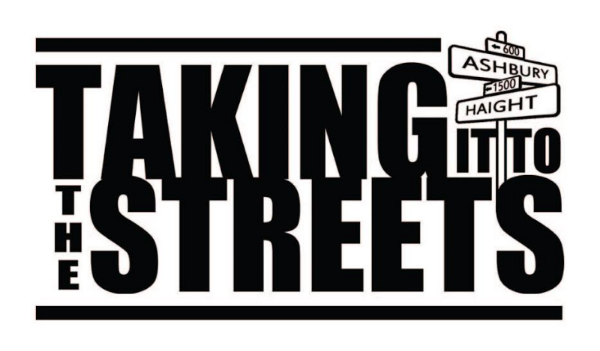 With a focus on Bay Area bands, the compilation is impressive. The renditions are sincere and diverse. Some artists emulate the band with straightforward versions, like Great Apes cover of "Runaway Return" and Screw 32's "Public Witness Program," while other artists gave a unique interpretation, like Jonah Matranga's (FAR) whimsical and dreamy version of "Suggestion," recorded with dreary reverberant vocals over a trippy electronic beat, or local Black Map's singer Ben Flanagan's stripped down version of "Blueprint."
The album is available for pre-order now via Bandcamp, with a download that includes seven tracks until its official release on April 30th, when all twenty-one tracks will become available, along with a limited edition transparent coke bottle green vinyl that will feature thirteen of the twenty-one tracks for purchase through their website. All proceeds support Taking it to the Streets.
Everybody Wants Somewhere: A Tribute To Fugazi Volumes I and II by Sell The Heart Records
Everybody Wants Somewhere: A Tribute To Fugazi Volumes I and II by Jonah Matranga