2017 Mission Crit Bike Race Draws Professional Cyclists Worldwide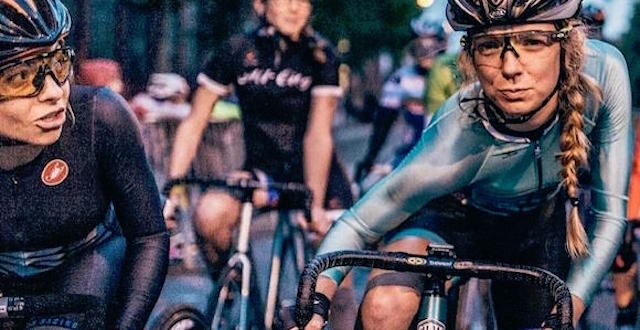 This Saturday, April 22nd, Mission Crit, which organizes the city's only fixed-gear cycling competition, will celebrate another year of pitting both experienced and novice cyclists against one another for a thrilling 40-minute race on a short, technical course in the Mission District.
This is the first year since its inception in 2014 that Mission Crit has received international attention, with professional athletes flying in from Australia, South Korea and the UK to compete for money, fame and fun. This year's race is expected to bring around 2,500 onlookers—about 1,000 more than last year.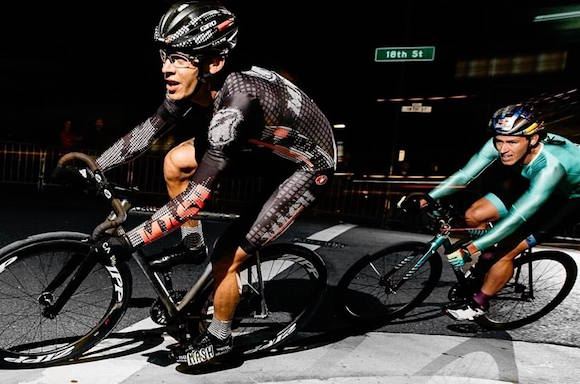 (Photo by Jason Sellers @fwdbound)
James Grady, Mission Crit's founder gives us the inside track on the race's history and, just like a kid first learning to ride without his training wheels, he admits, things didn't always run so smoothly.
"I was just getting back into cycling after years of being a commuter and, not knowing how, wanted to meet more people who were also interested in the racing aspect," said Mission Crit founder James Grady, "I had heard about the Red Hook Crit, which checked all the boxes of what I liked about cycling so I decided to go for it [and start a similar fixed-gear race right here in San Francisco]."
The first year, he said, it was held in a parking lot and the course was laid out with caution tape and "borrowed" orange traffic cones. Prior to the race, he ran to a grocery store to get paper plates to fashion ad-hoc racer numbers. There were about 15 racers and two dozen spectators.
Crit racing has historically been a professional sport reserved for elite cyclists competing on teams, with bikes with gears. The first race to ever take place happened in the late 1800s in Paris, where the nationally recognized Tour de France cycling competition now ends each year.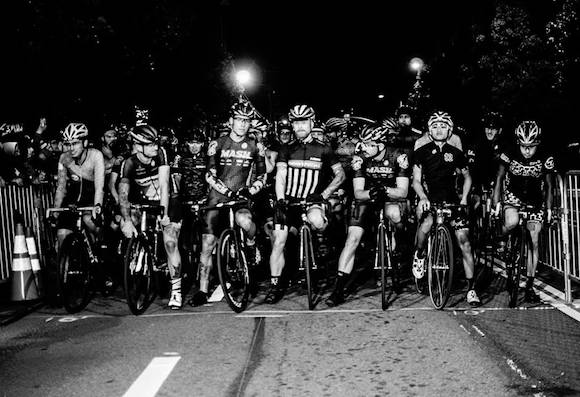 (Photo courtesy of Mission Crit Facebook)
Without support from sponsors like Bicycle Law and the neighboring community, Mission Crit might not have received the approval it needed from the city to hold the race each year. Over time, it's status has grown from just an unsanctioned race on urban streets to a renowned competition with its own criterium.
The only real rules of Mission Crit are that racers travel on a fixed-gear bicycle with a helmet. That means no brakes—even if they are disconnected, riders must take them off.
"The race is a fun and exciting event for the athletes and the community," said Grady. "Ultimately our goal is to promote cycling, and to show that fun stuff still happens in San Francisco while encouraging inclusion and diversity in sport."
Mission Crit is broken down into two races: a Women's Race, beginning at 8pm, and a Men's Race at 9pm. Participants pay $45 to receive early entry to the race, a race t-shirt, a Mission Crit Ass-Saver, and access to warm-up facilities on race day.
They're also offering first-time female racers a discounted entry fee.
"I tend to find women's cycling races incredibly compelling, sometimes more so than the men's races," said Grady, "I believe efforts to promote women in cycling and foster an inclusive community is necessary to further the popularity and long-term success of cycling."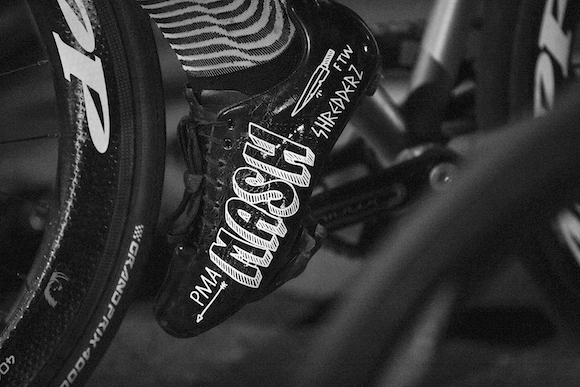 (Photo by Mike Martin @mashsf)
Register here to join in the race, or come watch cyclists compete at Harrison St. and 17th St. in the Mission District on April 22nd.