A Perfect Circle Maintains Supergroup Status, Plays New Song 'Feathers' at Bill Graham Civic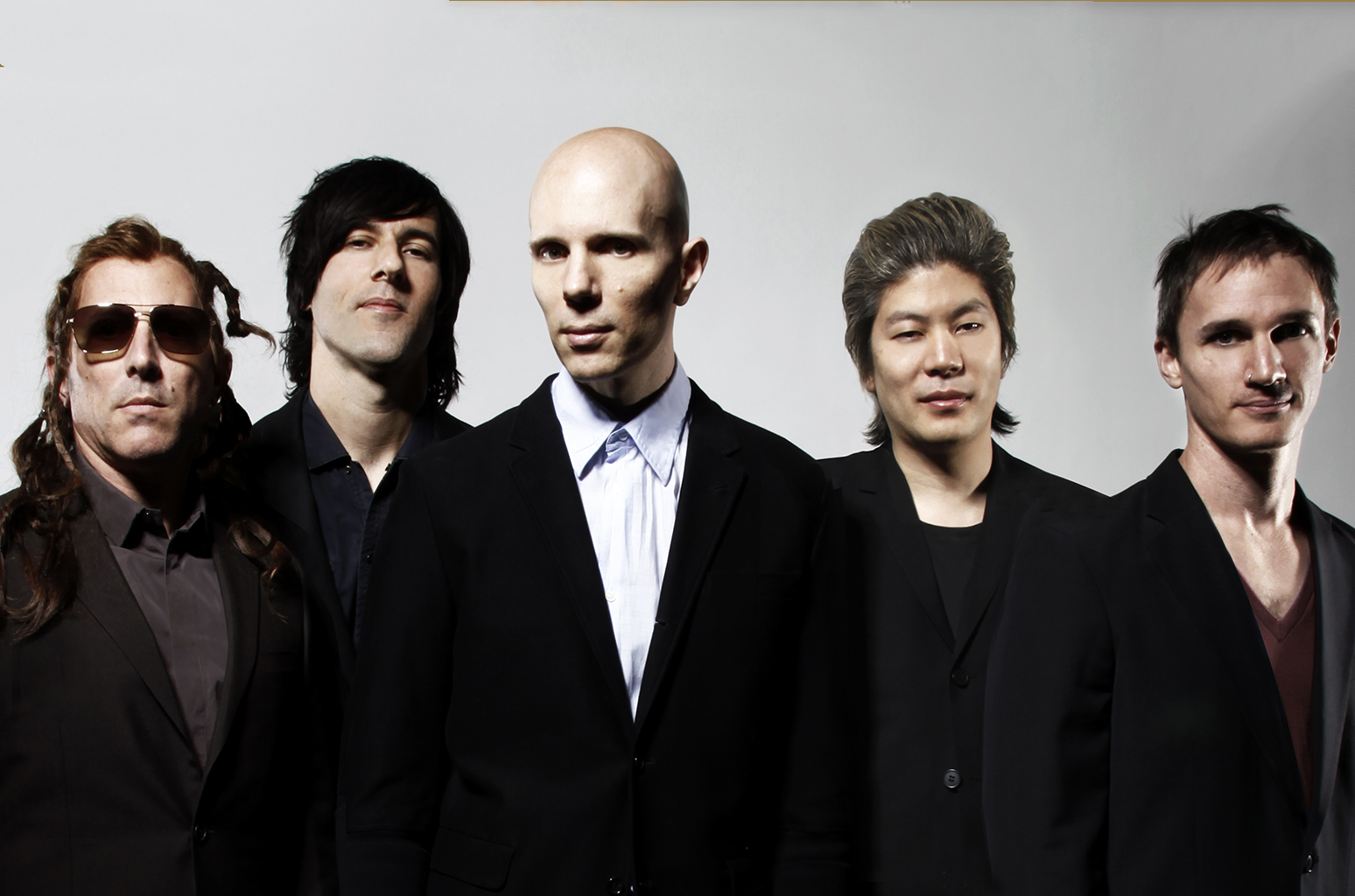 The mystifying Maynard James Keenan and his "supergroup," A Perfect Circle, played at the Bill Graham Civic Auditorium Thursday night as a part of their first tour since 2013.
I first saw A Perfect Circle in 2003 in support of their sophomore record, Thirteenth Step. As a longtime fan of Tool, there were high expectations along with a curiosity of seeing Maynard perform with another act. It was like adultery, and concerning that he was venturing out from such a beloved and revered band as Tool.
There was a nervous excitement. To see Maynard with another group was like seeing one of your parents get remarried or an ex-partner with a new romance. Luckily for me, and everyone else, A Perfect Circle exceeded the expectations and transcended Maynard into a sort of musical superhero. He clearly could do anything and excel without a reason of a doubt.
They were perfect. As a musician, it was almost insulting. The lineup included main songwriter Billy Howerdel on guitars and backing vocals, James Iha (Smashing Pumpkins) on guitar, Twiggy Ramirez (Marilyn Manson) on bass and Josh Freese (The Vandals) on drums. As a young twenty-one-year-old hardcore kid, this was about as close as it got to musical porn. Flash forward to 2017, I'm not twenty-one anymore, but still held that curious apprehension to what type of experience A Perfect Circle would offer me.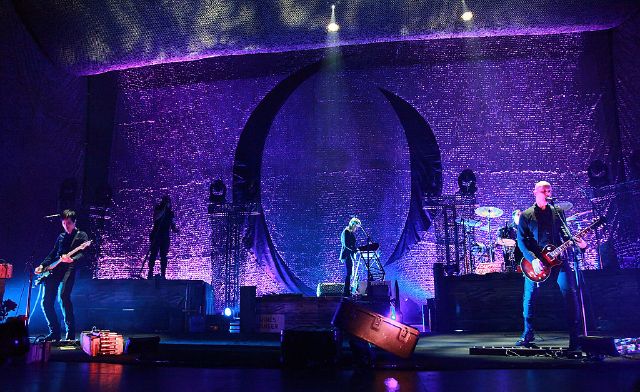 (L-R) Matt McJunkins, Maynard James Keenan, James Iha, Josh Freese and Billy Howerdel on stage in Universal City on July 28, 2011. Photo by David Livingston/Getty Images
Having seen Tool over a handful of times, there's an automatic comparison. It's not fair, really, because they are two completely different bands. There was a lack of motion from the crowd compared to when Tool plays and the mosh pit is in a constant frenzy. APC is more hypnotic and emotive, yet still draws some parallels to Tool in his lyrics, touching on subjects from politics to anal sex. With Tool, they recognize the importance of preserving their music. It's like a crystal, or a glass chandelier, extravagant and delicate. With APC, there's a little more room for improvisation.
The crowd wasn't very eccentric, mostly clothed in black hoodies over some sort of metal band t-shirt, and Maynard was the first to touch on it. As he stood in the back of the stage as a silhouette, he poked fun of the crowd and cracked jokes in between songs (yup, he told a joke about penguins), lightening up a set that included heady songs like "Imagine" (John Lennon Cover which was pretty amazing) and "Counting Bodies Like Sheep to the Rhythm of the War Drums." Maybe it's an older version of Maynard that we're seeing transformed before our eyes, but despite his phantom like demeanor, he seemed much more vulnerable and willing to talk.
I probably wouldn't expect this behavior at a Tool show, but it's a bit of an extra incentive to make it to A Perfect Circle show. I'd also be remiss if I didn't mention the rest of the band, who were nearly the same lineup I saw in 2003, including Iha and Howerdel, and Puscifer members Matt McJunkins on bass and Jeff Friedl on drums. Their stage was marred by darkness and illuminating scattered purple lights, with Friedl elevated on the right side of the stage and Howerdel front and center.
The members are almost selfless, unwilling to take any credit. Songs like "Weak and Powerless" and "Magdalena" were perfect and they treated the crowd to a new song, "Feathers." While Maynard might be more lighthearted as a frontman for APC, there's absolutely no question that he takes his craft seriously and strives for perfection in all of his endeavors, whether musical, personal or comedic.
Set List
The Package
The Hollow
The Noose
Weak and Powerless
Rose
Imagine (John Lennon)
Thinking of You
By and Down
Thomas
(What's So Funny Bout') Peace, Love and Understanding
Magdalena
Vanishing
Counting Bodies like Sheep to the Rhythm of the War Drums
A Stranger
Blue
The Outsider
Gravity
Feathers