Record Store Day: 30 Must-Have Special Vinyl Releases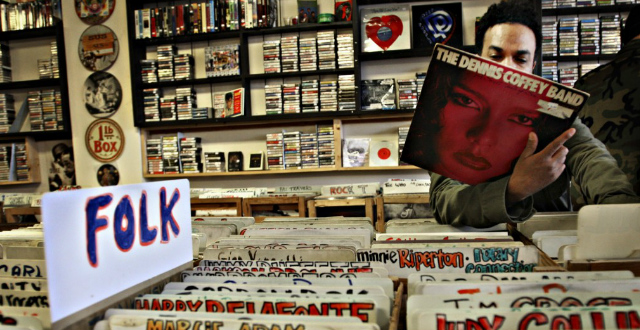 Record Store Day has been one of the most beneficial new music promotions in recent years. This annual celebration of independent music shops happens worldwide, every third Saturday of April, and it's a not-to-be-missed day for vinyl collectors. 2017 commemorates the 10th anniversary of this tradition and the list of special releases is looming large.
Among the list are both living and deceased music legends. Rare concert recordings, new material and special edition gorgeous vinyl records are all part of the draw. Music lovers typically line-up outside of record shops before they open for the chance to snag a limited-run album, so plan accordingly.
Most importantly, the holiday helps keep independent record stores afloat. It also fuels the current and ever-growing vinyl revival. Find your local participating shops here to take advantage of exclusive promotions.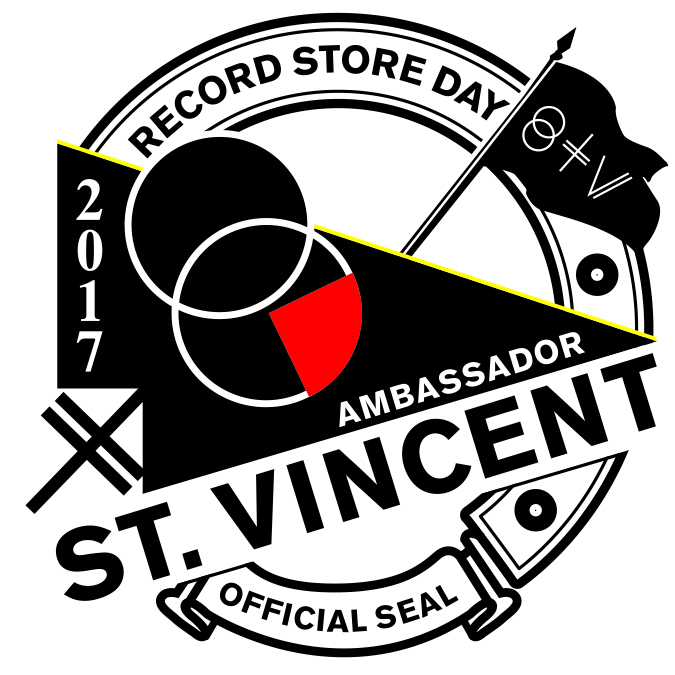 This year, female multi-instrumentalist St. Vincent is the official ambassador of Record Store Day, and she takes her job very seriously. "It is with deep honor and humility that I accept this ambassadorship. Rest assured I do not take my duties lightly," she said. St. Vincent is rumored to be planning the release of a new album later this year, and recently made her directorial debut for a short film called "The Birthday Party." Watch the funny video below of her training to become the ambassador for a small, fictitious island called "Recordstorda."
Below are some of this year's releases that we'd like to get our hands on. It was a hard pick because there's a ton to pick from. The full list can be found here.
The Doors – Live At The Matrix '67
This is the first ever vinyl release of the classic rock band's 1967 San Francisco concert. It celebration of The Doors' 50th anniversary. Newly mastered by Bruce Botnick, the historic engineer for The Doors, from recently discovered original master tapes.
Ken Kesey – The Acid Test
This live-in-the-studio recording was intended to recreate the live acid test shows in La Honda for listeners. Grateful Dead and Ken Babb were in attendance at the recording. This new release has liner notes by Babb. Less than 500 copies were originally released back in 1966.
moe. – live from San Francisco
Progressive rock band moe. will introduce their first ever Record Store Day release, a new double live album culled from a 2016 performance at the historic Fillmore in San Francisco. It has has been mastered specifically for vinyl and has a very limited pressing of 1,500 copies on red vinyl with black splatter. The Tip-On gatefold packaging includes a deluxe soft touch coating with spot UV treatment and sequential gold foil stamping. Also included is a 4-page color photo booklet featuring a selection of photographs from this memorable performance.
Sharon Jones with the E.L. Fields Gospel Wonders – "Heaven Bound" b/w "Key To The Kingdom"
This release introduces the very first Gospel Funk recordings by late Sharon Jones who passed away last year. In the late seventies, she partnered with E.L. Fields and The Gospel Wonders. Pressed on Daptone Records' reissue subsidiary, EVER-SOUL Records, the packaging features a 'picture frame' custom jacket with easel-back and a double-sided photo featuring Sharon Jones' High School Portrait on one side and Sharon Jones with the Gospel Wonders on the other.
Santana – Live at The Woodstock Music & Art Fair, August 16, 1969
San Francisco classic rock legend Santana took the stage at Woodstock, unknown outside of the thriving Bay Area music scene. By the time Santana and his band triumphantly walked off the stage, they were one of the festival's biggest surprises. They delivered a career-making performance melding Latin rock and bruising blues that set the stage for their platinum-selling debut album, released weeks later. This the first time the show has been pressed on vinyl.
The Grateful Dead – P.N.E. Garden Auditorium, Vancouver, British Columbia, Canada 7/29/66
This vinyl marks The Grateful Dead's debut performance outside of the United States and being released in a limited edition, 2-LP, 180 gram vinyl set, with four bonus tracks from the ensuing July 30 performance at the same venue the next night. The record features original cover art by Canadian poster artist Bob Masse, the iconic sixties poster artist who designed original works for artists like Jefferson Airplane, Janis Joplin, Jimi Hendrix, The Doors, David Bowie, Fleetwood Mac, Steve Miller Band, No Doubt, Fiona Apple & Smashing Pumpkins, to name a few. This audio was first made available in January 2016 as the bonus disc in the 2-CD The Grateful Dead (50th Anniversary Deluxe Edition) as it features most of the tracks that would make their way onto the first official Grateful Dead album. This is the only stand-alone release for this content.
Jimi Hendrix (Curtis Knight) – Live at George's Club 20, 1965 & 1966
This excludes album features raw amateur live recordings of Jimi Hendrix performing with Curtis Knight, showcasing Jimi's primal guitar, compelling voice, and engaging persona. He performs versions of classics by Muddy Waters, Jimmy Reed, Ray Charles and others. The record was made in December 1965 and January 1966, which was only a few months before his discovery in Greenwich Village by Animals bassist Chas Chandler. The album has never been officially released in America.
David Bowie – BOWPROMO & Cracked Actor (Live Los Angeles '74)
Two posthumous releases will be released on behalf of the late the music icon David Bowie. BOWPROMO is a white label promo album featuring seven Bowie songs on one Side A and five by fellow Mainman artistGillespie on the flip. This Record Store Day release faithfully replicates the original promo generic white outer and inner sleeves, and had no printed labels so its matrix number (BOWPROMO 1A-1/1B-1) is the only way to safely identify it. It also adds five exclusive Bowie prints.
The second album is a 3 LP set which includes a previously unreleased live recording taken back in September 1974. This was a pivotal gig in the transition between the Diamond Dogs tour and the Philly Dogs tour. The record was produced by David Bowie and mixed by Tony Visconti at Human Studios, NYC in October/November 2016.
The Lumineers – Song Seeds
During this crazy time, though, the band tries to keep level head during their crazy recent stretch, folk rockers The Lumineers created Song Seeds, a Record Store Day exclusive 10″ includes three versions of two tracks from their latest album, Cleopatra. Each track was recorded at a different point in the song's life. There's the "seed", which is the early demo versions, the album cut, and a live version pulled from of the shows on the tour. Specific tracks included are "Angels" and "Long Way From Home."
Prince – "Little Red Corvette"/"1999"
Another posthumous release comes from Warner Bros. in a 7″ picture disc format. this Record Store Day exclusive is a reissue of the 1983 picture disc, which has been out of print since 1985.
The War On Drugs – Thinking of a Place
The first new music released since 2014's great Lost In The Dream and first release for Atlantic Records. Could this be an early preview of what we can expect from their anticipated second album?
Animal Collective – Meeting of the Waters
Experimental alt-rock group Animal Collective, who are frequent Record Store Day participants, have a special 10″ vinyl performance to share. Band member Avey Tare and a geologist recorded live in the Amazon rain forest outside Manaus, Brazil in early 2016. Excerpts of this music are to be featured in a forthcoming Vice TV series set to air later this year, focusing on artists and their environmental concerns. The EP is original tracks and field recordings, over 30 minutes in length.
The Notorious B.I.G. – Born Again
Commemorating the 20th anniversary of the death of Notorious B.I.G., a reissue of Born Again, on double gold vinyl will be made available. The record was originally released December 7, 1999 and has been out of print since the early 2000s. Guest artists include Busta Rhymes, Redman and Method Man, Missy Elliott, Ice Cube, and Snoop Dogg.
Andre 3000 – All Together Now
Andre 3000's eclectic interpretation of The Beatles' "All Together Now" will be available for the first time on 45 RPM 7" vinyl. It was first heard in a Nike commercial that aired during the NBA Finals in 2010. It is backed with a previously unreleased instrumental version of the track.
Space Jam: Music From and Inspired By The Motion Picture
Keeping with the basketball theme, one of the best movie soundtracks of all-time will be available as a vinyl release. It contains the music from the 1996 animated sports comedy film Space Jam starring Michael Jordan and Looney Tunes Cartoon characters. The record features hits from R. Kelly ("I Believe I Can Fly"), Seal ("Fly Like An Eagle"), Coolio ("The Winner"), and Salt N Pepa ("Upside Down" (Round-N-Round)), and the Spin Doctors ("That's The Way" (I Like It)).
Robert Johnson – The Complete Recordings
The Centennial CollectionIn 1936 and 1937, Robert Johnson recorded two sessions of Delta blues that would profoundly shape the course of rock music over the 20th century. The Complete Recordings: The Centennial Collection is the ultimate document of these groundbreaking sessions. All 42 known recordings are exquisitely remastered on 3 LPs, packaged in a limited edition deluxe gatefold jacket including extensive liner notes—the first time Johnson's complete recorded works are available in one vinyl package. This set also includes an exclusive bonus poster featuring the original labels of Johnson's 78 RPM singles, released 80 years ago by early 20th century labels like Vocalion, Orion, Conqueror and others.
Like A Drunk In A Midnight Choir – Record Store Day Celebrates the Music of Leonard Cohen
A tribute album curated by Fingerprints Records owner Rand Foster features Joseph Arthur, Matt Costa, Leanna Skoda, Glen Hansard and a host of others doing justice to choice cuts from the great bard's catalog. It is one of Record Store Day's first actual label releases. Proceeds from the album benefit Pablove Foundation, a US pediatric cancer nonprofit organization.
The David Crosby and the Lighthouse Band – 10" Anniversary Record
This appropriately titled record has four songs performed on NPR's World Café on December 8. The recording features singer-songwriter and guitarist David Crosby, Michael League (Snarky Puppy), Becca Stevens and Michelle Willis.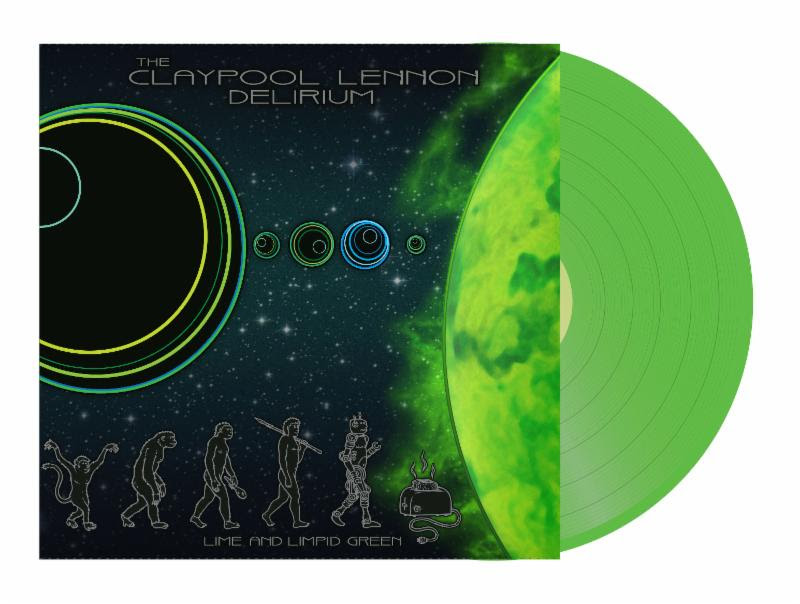 The Claypool Lennon Delirium – Lime and Limpid Green
10″ album printed on transparent green vinyl features four cosmically trippy cover songs. They are Pink Floyd's "Astronomy Domine", The Who's "Boris The Spider", King Crimson's "The Court of the Crimson King" and Flower Travellin' Band's "Satori".
Iron & Wine – Archive Series Vol. 3.
This record is another installment from the singer-songwriter's ongoing series. The recordings are from 2009, between The Shepherd's Dog and Kiss Each Other Clean. Volumes 1 and 2 explored the homespun recordings from The Creek Drank the Cradle-era, while these two tracks have a fuller and richer sound of those two recordings. "A Stranger Lays Besides Me" has been performed live a number of times and become a fan favorite. The other tracker, "Miss Bottom of the Hill," has never been heard in either a live or recorded format.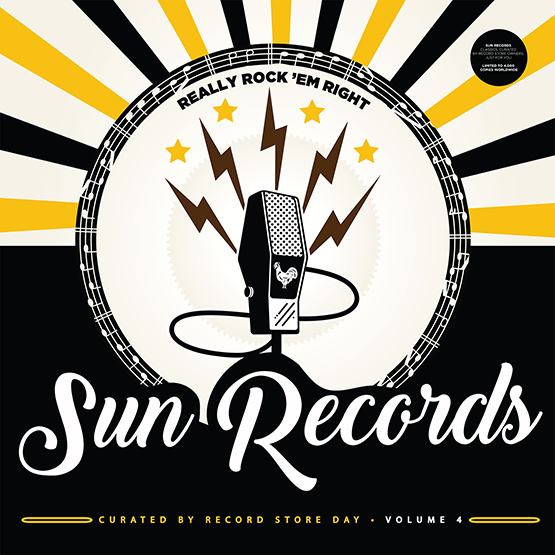 Various Artists – Really Rock 'Em Right: Sun Records Curated by Record Store Day, Volume 4
Record label ORG Music teamed up with fellow music lovers at the best stores to put together a unique compilation of some of the most prime Sun Records tracks from their glory years. The release is also in collaboration with Tito's Handmade Vodka who helped design the album's dust sleeve. The album was curated by record store employees, these tracks are chosen from the legendary Sun Records company catalog, and this one-of-a-kind pressing is limited to 4,000 copies worldwide, featuring Johnny Cash, Howlin' Wolf, Jerry Lee Lewis, and more.
Sun Ra – Janus
This record has never before released on vinyl and is a compilation of rare material from Sun Ra and his Arkestra, drawing from tapes recorded between 1963 and 1970, in live and studio performances. Limited to just 2,500 copies worldwide, the album is remastered and pressed on yellow and black swirl color vinyl at Pallas. It's easy to hear the space-age shaman conjuring up a variety of styles and visceral, ever-changing moods.
The Beatles – Strawberry Fields Forever
This limited edition 7″ single of The Beatles' "Strawberry Fields Forever" and "Penny Lane", which were among the first songs recorded during the Sgt. Pepper sessions in 1966. Rather than being held for inclusion on the album, the two songs were released as a double A-sided single in 1967. Amidst intense media speculation about the band's next move, the single bridged what was then considered a long gap between the Revolver album, released in August 1966, and Sgt. Pepper, which was released 10 months later.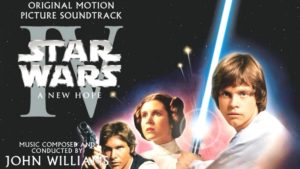 John Williams – Star Wars: A New Hope
To celebrate the 40th Anniversary of Star Wars "A New Hope," this nostalgic 10" Record Store Day exclusive features two tracks from John Williams' incomparable score from the film that kicked off a legendary franchise. Side A has the Main Title and Side B is The Throne Room and End Title.
Dee-Light – Groove is in the Heart / What Is Love?
"Groove Is In The Heart" was originally released in 1990 and has never been released since. It features a marvelous combination of modern classic dance sheen, funk and singer Lady Miss Kier's diva attitude. The single defined the summer of 1990 on MTV and radio. This pink vinyl has a limited worldwide release of 5,000 copies.
Talking Heads / Wilding – This Must Be The Place Side By Side
Continuing in the now-classic Side By Side Series, this single features both Talking Heads and Wildling taking on "This Must Be The Place." The album tracks are pressed on a 7″ black vinyl.
Two Door Cinema Club – Live at KCRW Morning Becomes Eclectic
The Irish indie rock band recorded a live studio session in October 2016 at KCRW for the Morning Becomes Eclectic series. Pressed on a 12″ vinyl, the album is limited to 3,000 copies and features their latest hit single, "Bad Decisions."
Sia – Spotify Sessions
Australian singer-songwriter has an exclusive vinyl release of her live Spotify Sessions. Side A features "Bird Set Free," "Elastic Heart," and "Space Between," whereas Side B has "Alive," "Chandelier," and "Broken Glass."
Head and the Heart – Stinson Beach Sessions
This records is limited edition exclusive with unreleased demos from the writing of the Signs of Light album plus three previously unreleased songs. Side A features "No Guarantees,
"In The Summertime," "Rhythm & Blues," and "City of Angels." Side B has "Colors," "Library Magic," "Your Mother's Eyes," and "Bluebird."