Local Biz Spotlight: 'Feelgood' the Cannabis Delivery Service of Choice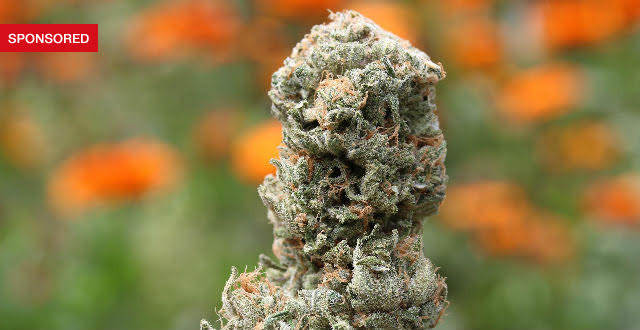 A weed delivery business would have sounded like a pipe dream in the Cheech and Chong era, however, nowadays it is a legit, growing and thriving industry with many companies sprouting up around it. One such local company who is growing loyal customers all over the SF Bay Area by prioritizing an ethical and thoughtful approach to cannabis delivery is Feelgood.
Smoke and mirrors aside, these guys aren't soon to be forgotten in the haze, and here's why.
Ordering is as fast and easy as ordering food off your phone. Order online and, like magic, someone shows up with your order. Hunting down a discretely signed dispensary somewhere in the city is not a necessary step anymore. There's also free delivery in San Francisco and Daly City with a $50 minimum order. That means even more money you can use to try out one of their many reasonably priced and locally-made products.
If you were on the fence about getting a medical marijuana card, Feelgood has made the process easier than ever to get one. It's not like setting an appointment to see a traditional doctor where there are waiting rooms and appointments you have to track. There's a simple online registration process and they've partnered with HelloMD so that you can get a medical recommendation through a half-hour video call. Registration can be done from home.
Once you've gotten your card, Feelgood makes it extremely easy to find a product that's right for you. A key part of the company's ethos is to never make buying weed an intimidating experience. Their staff is knowledgeable, kind, and accommodating.
As Feelgood explains, "Our mission is to remove the stigmas surrounding recreational cannabis use one bud at a time by promoting tolerance and encouraging diversity. We are an intersectional group of like-minded, yet very different people, who all believe in the positive effects of cannabis. We are artists, musicians, technologists and growers from a diverse set of backgrounds, who came together to be a catalyst for that change."
After getting acquainted with Feelgood's easy delivery service, there's a good chance you'll want to start exploring the product line. There's a whole world of options out there, including different flowers, concentrates, edibles and vapes. There are also weekly flower deals and their bud barbers are always cooking up something new.
Refreshingly, this company is not about just banking in on the growing marijuana industry, instead they are focused on serving the local community. As Feelgood puts it, "We love what we do and we love our city. San Francisco brings a sense of freedom that is palpable, and overwhelmingly warm and accepting. There is this feeling that you can be anyone you want, and not only will you be welcomed with open arms, you'll be supported. We believe that happiness starts with free expression and freedom to be whoever you want to be without fear of persecution or judgement. We believe that cannabis brings goodwill towards one another."
Already a Feelgood fan? Feel free to let us know about your experiences in the comments below.