Two New SoMa Eateries Open Next to f8 Nightclub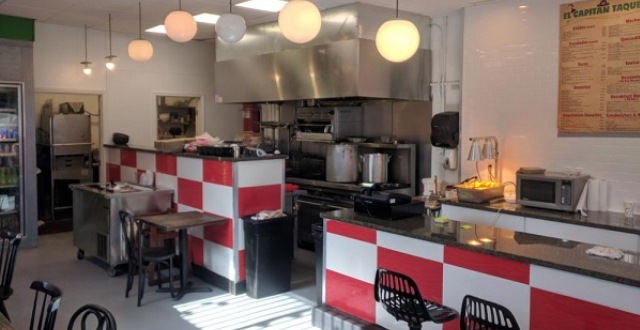 To replace the void left by SoMa comfort food locale Citizen's Band and neighborhood favorite Pinkie's Bakery, two new dining options just recently opened in their place. El Capitan Taqueria, as well as Anton's Pizza and Deli, should be decent pre-game options for those looking to find a quick bite near f8 nightclub.
RELATED: f8 Nightclub is a Hub for Music Fanatics & DJs on the Rise
It is speculated that the two new businesses share ownership, but this has not yet been confirmed. Both are casual spots, with El Capitan serving standard Mexican food like burritos, quesadillas, and enchiladas. Anton's has traditional pizza options plus deli sandwiches. Note: the taqueria is unrelated to the Carribean restaurant and bar also named El Capitan, which closed last year.
Citizen's Band and Pinkie's Bakery closed last September and had been the corner of Eighth and Folsom since 2010. Pinkie's Bakery had a second location in Bernal Heights, which also closed last October.
+++1123 Folsom St., SF
Hours: 10:30am-10pm Monday-Thursday, 11am-11pm Friday-Saturday, and 11am-5pm Sunday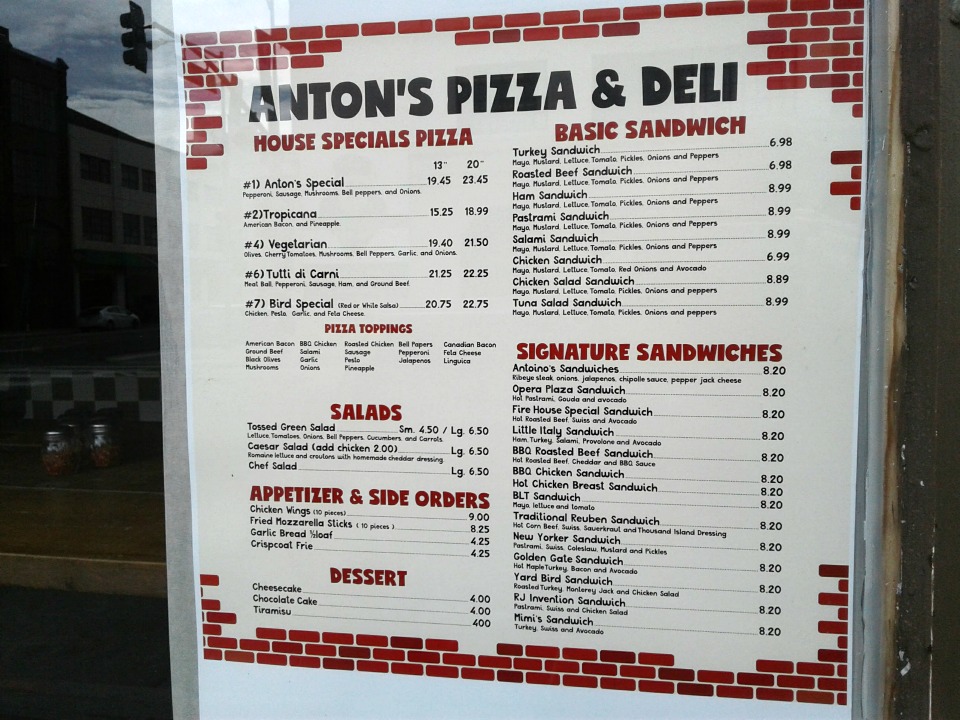 Here's the Anton's Pizza & Deli menu posted for in the window. There aren't anyYelp reviews or website listed quite yet.