For artists, craftspeople, and anyone trying to make some income off their creations, there is a huge creative community in the SF Bay Area (yay!) and also some serious competition (d'oh!). And while the gatekeepers for the city's galleries and event spaces tend to run the gamut from laser-focused to spaced out, there are still lots of opportunities you can make for yourself. Here's a list of some of the key tabling events where you can apply to set up shop and find kindred customers who just might dig the one-of-a-kind wares, art prints, zines and books that you are making.
These events are listed in date order and, just a heads up, SF Art Book Fair's exhibitor application process closes today. Here's the overview on the who, what, when, where…and "how much?" questions you'd like answered.
Also a tip: team up with others who might also want to set up a table or a booth. Teamwork makes the dream work! Plus it will save on upfront costs.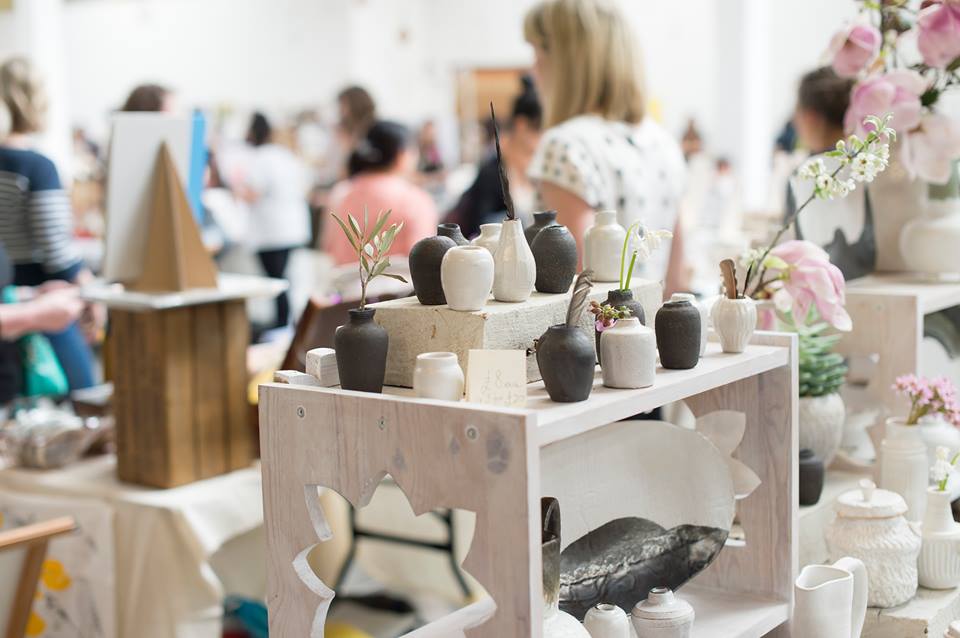 Renegade Craft Fair
Renegade Craft Fair is held in pretty much every major city and has a solid reputation. This well-attended event motivates both casual appreciators to full-on craft aficionados to make the trek over to Fort Mason. Spend some time thinking about how you can create a visually eye-catching display that will standout in this large venue.
Next events are April 1-2, July 15-16, Fort Mason Center
Cost to apply: Prices start at $300 for a 5'x10′ booth, they are now accepting applications for the Spring 2017 event
Cost to attend: Free
Parking Lot Art Fair
While Art Market SF might be what's drawing a large amount of art fans to this area, Parking Lot Art Fair (yes, it's in the parking lot) is a can't-be-missed stopover and it's an attraction in its own right. Art Market is for established galleries who can afford thousands for a space to show artwork. Parking Lot Art Fair is for outsider artists and emerging artists to also have a chance to share their work.
Saturday, April 30th, Fort Mason Center
Cost to apply: TBA, currently accepting applications
Cost to attend: Free
West Coast Craft
West Coast Craft (WCC) is focused around contemporary artist and designer craftspeople who create handmade and manufactured products. Unlike many of the more wabi-sabi styled craft fairs, kitsch & cat lady knits are less likely to make the cut. WCC is a juried exhibition and brings forth a curated array of unique and distinguished wares with a California flare.
WCC is on a rotating schedule. Their next event is June 10-11, Fort Mason Center
Cost to exhibit: Prices start at $250 for half of a shared 6'x10′ booth, half a table is $450. There is also a $20 scholarship booth which you can apply for.
Cost to attend: Free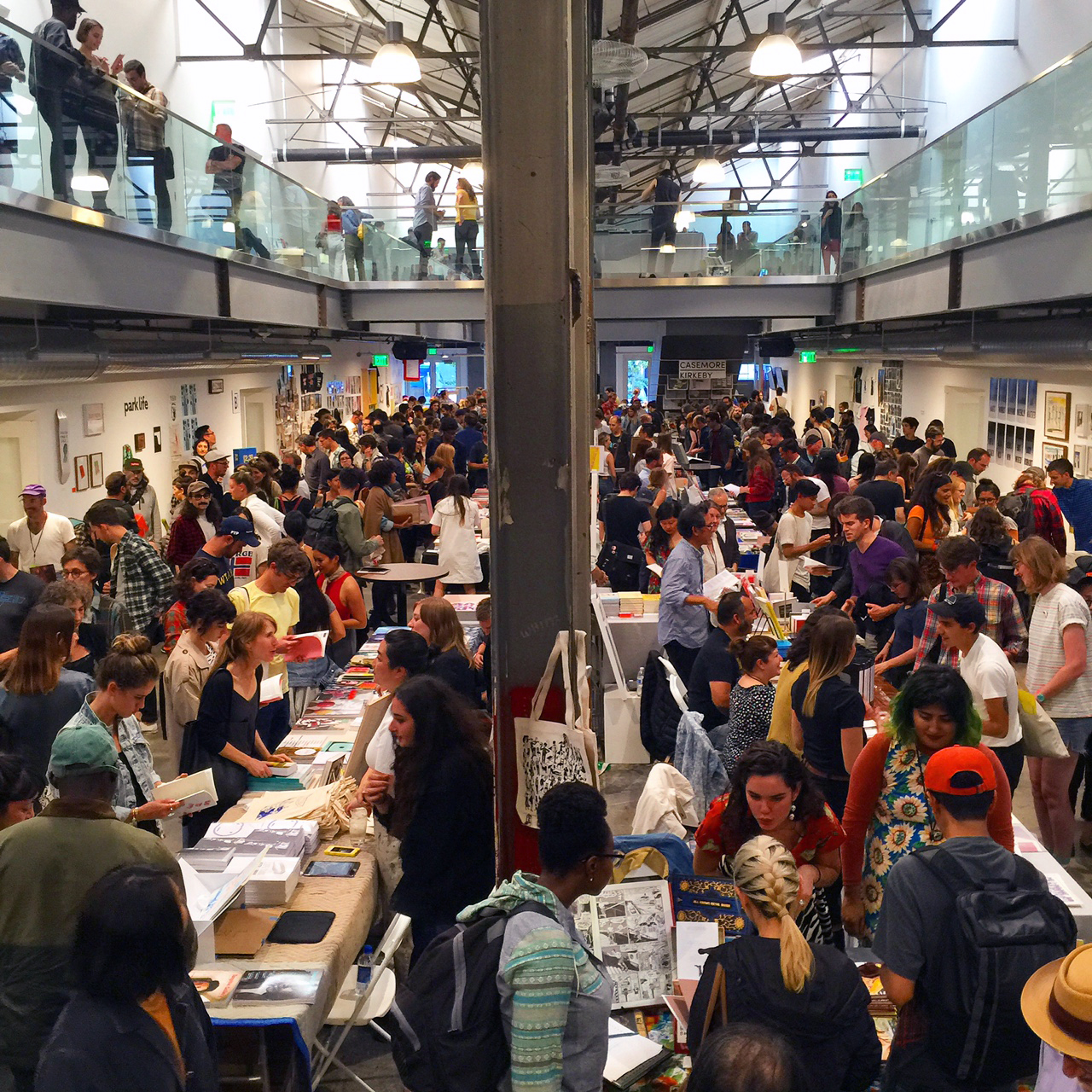 SF Art Book Fair
At last year's event, limited edition screenprints and risograph printed everything reigned supreme. The attendees here struck me as effortlessly chic, fashion-forward counter-culture edginess. If there was a punk rock and art history trivia night in the city, then this is the crowd that'd know about it. That one-paged zine on mid-century modern furniture might finally have found its audience here.
July 21-23, 1275 Minnesota Street, SF
Cost to exhibit: $150 to $500 depending on table size/exhibitor needs, applications are currently being accepted until March 1
Cost to attend: Free
SF Zine Fest
SF Zine Fest is 'too legit to quit!'…and really, we hope they never do! This event is established as Northern California's oldest & largest DIY publishing festival, yet still, somehow one of the most affordable and most welcoming to newcomers. SF Zine Fest consistently fills the County Fair Building to the brim, and includes satellite events all around town leading up to the main event.
September 1-3, County Fair Building in Golden Gate Park
Cost to exhibit: $45 per half table, application process starts in May
Cost to attend: Free
SF Comic Con
This is San Francisco's most classic comic convention. There are other similar comic conventions in the South Bay but this is really the only one in SF proper. It's best to know your customer and think about whether what you are selling would fit here. Comic book creators and illustrators that lean toward the pop-culture or fantasy variety might find a match here.
September 1-3, Moscone Center West
Cost to exhibit: $295 (Artist Alley Table)
Cost to attend: $30 Friday-only pass to $80 3-Day Admission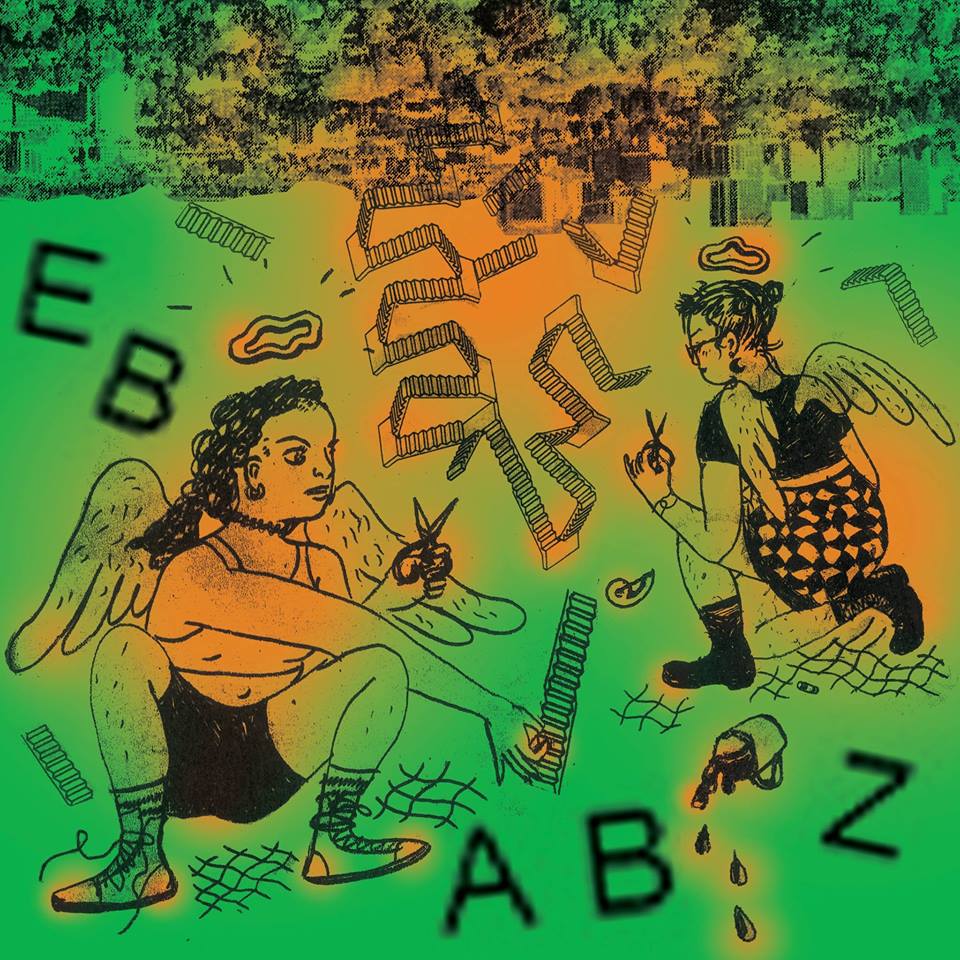 Artwork by Katrina Clark
East Bay Alternative Book & Zine Fest
East Bay Alternative Book & Zine Fest (EBABZ) is one of the most affordable options for emerging artists and has feels very community-oriented. Bigger and more seasoned vendors tend to skip this one, which is good news for those just starting out. Meet other local artists, find patches, enamel pins, totes and various handmade items often under $15.
The most recent event was December 10th 2016, so we'd recommend checking back closer to next year's date for application info.
Cost to exhibit: $15-40 sliding scale for a half table, and $40-60 sliding for a full.
Cost to attend: Free