SF Sketchfest 2017 Presents Live Animated Comedy Show 'Picture This!' with BoJack Horseman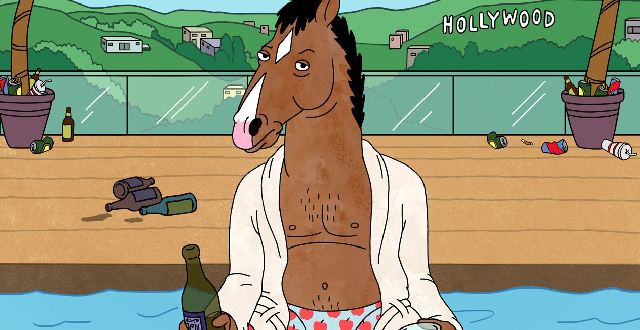 Picture This!, a show that redefines how comedy and animation can play together, has prepared a special event for SF Sketchfest 2017. This year Netflix TV series BoJack Horseman takes center stage at Picture This! with a one-night-only live animated anthropomorphic animal-based night of comedy.
On Saturday, January 28 at Cobb's Comedy Club, catch the voices of BoJack Horseman, Adam Conover (Adam Ruins Everything), Emily Heller (Conan), and April Richardson (@midnight), plus special guest Sasheer Zamata (Saturday Night Live) with animation from the artists of BoJack Horseman: Mike Hollingsworth, Lisa Hanawalt, Natasha Kline and Aaron Long. There will also be a special interview with the show's creator Raphael Bob-Waksberg. The entire event is hosted by Brandie Posey (Lady to Lady). Tickets for the 10pm show are available for purchase now starting at $25.
Picture This! video below from Sketchfest 2014.
About Picture This!:
"Picture This! is a from Brandie Posey & Sam Varela: two girls who want to push the boundaries of what a comedy show can be. It is the only "live animated comedy show" with stand-ups performing while they are drawn live by some of the best animators, cartoonists, and other artists! Picture This! has debuted in Hollywood, NY, Portland, New Orleans, Denver, Toronto, New Zealand, Australia & more since 2012. The comedians don't know what the animators are drawing and the animators don't know how the comedians will react…It may be weird. It may different. But it will be FUNNY!"
Keep up with Picture This! news, videos & more via Facebook, Twitter, and Instagram.
Related: Comedians and Artists Unite for "Picture This!" at Doc's Lab
The complete lineup for Sketchfest 2017 was announced back in November.