Interview with Bay Area Artist Zachary Sweet: Upcoming Solo Show, Dark Humor & Productivity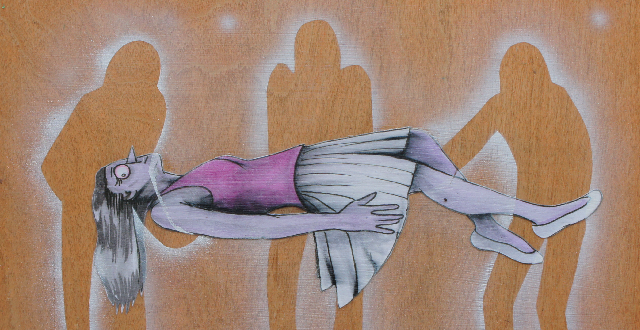 Zachary Sweet is a friend to fellow local artists and can't be missed in a crowd. Standing out in both height and personality, he is still one humble dude with his feet on the ground and sketchbook in hand. And whether he is drawing on the Bart, brainstorming an animation, working on a painting or carving mischevious faces on to his new resin figures, Zachary Sweet makes it a point to be constantly creating.
On the radar for this week is "Hear Me Spirit," Zachary Sweet's latest solo show at Woot Bear Gallery on Haight Street. The opening is fittingly scheduled for the first "Friday the 13th" of 2017 and will feature new work and supernatural subject matter, with a dark-humored edge.
In anticipation of the show, we wanted to get in some quality Q&A time and ask Zachary Sweet about how he manages that art/life balance of creating consistently, yet still making time to attend art shows of his peers and participate in events all around the Bay Area. Like a true magician, Sweet doesn't give away all his secrets–instead, some helpful tips to get you on your own creative path…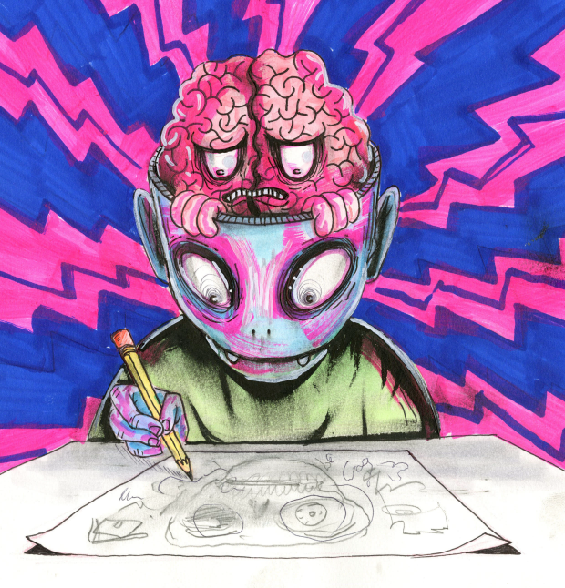 Artwork by Zachary Sweet
Was there a special meaning behind the name of the show?
I wanted to create a body of work about Spiritualism, with pieces that both honored the roots of the practice and made fun of it. The Fox sisters played a huge role in the popularity of Spiritualism around 1860 in NYC. They managed to fool a lot of people into thinking that they could communicate with the dead by simply tapping their feet, popping their joints and even using an apple on a string. Even though they confessed that it was all a prank, this form of spiritualism is still deeply ingrained in our culture. I find that very fascinating and HILARIOUS.
The title "Hear Me Spirit" is also a metaphor about how social media creates "ghost-like" interactions between the living. Nobody is actually communicating in a physical space. We are all producing after images that will linger on long after we are gone. This show is a guess on how this might change our society.
Any particular people who have inspired you along the way?
So many people come to mind. Luke Martinez of The Last Cat is a huge inspiration. He has an uncanny networking ability that I admire. Plus it's just fun talking about art with him. Also art collectives like Paint Pens Collective and Never Ending Radical Dude are also big inspirations—they share a lot of work from Bay Area artists.
I'm amazed by your ability to create artwork on such a consistent basis. Can you give us some tips on how you stay so productive?
I make sure to draw every day. Even if it's just a doodle. I often come back to these simple sketches and refine them a bit more. I take breaks from them, which allows me to revisit with fresh eyes, again and again. The best advice I can give is to carry a sketchbook with you everywhere and thumbnail your ideas. The world we live in is designed to keep us from our passions. If finding time is an issue, I say set the bar low for yourself and don't think you will complete a piece in one sitting. Tell yourself 'Hey, I'm only going to draw for 10 minutes.' I promise that you will draw for a lot longer.
What if an artist is feeling like they're a rut or just can't get off the couch, any advice on self-motivating these artists?
Being in a rut means that you've been doing the same thing for too long. I say step outside of your comfort zone or even try a new medium. Branching out will always invigorate you and give you new methods that you can implement into your workflow. Don't be so hard on yourself.
What's up next for Zachary Sweet?
I'm starting to plan out my next show, titled "Died Laughing." It will be about all of the famous pranks and jokes in modern history that have led to so serious destruction. It won't be all doom and gloom however. I plan on having a few funny animations on display too.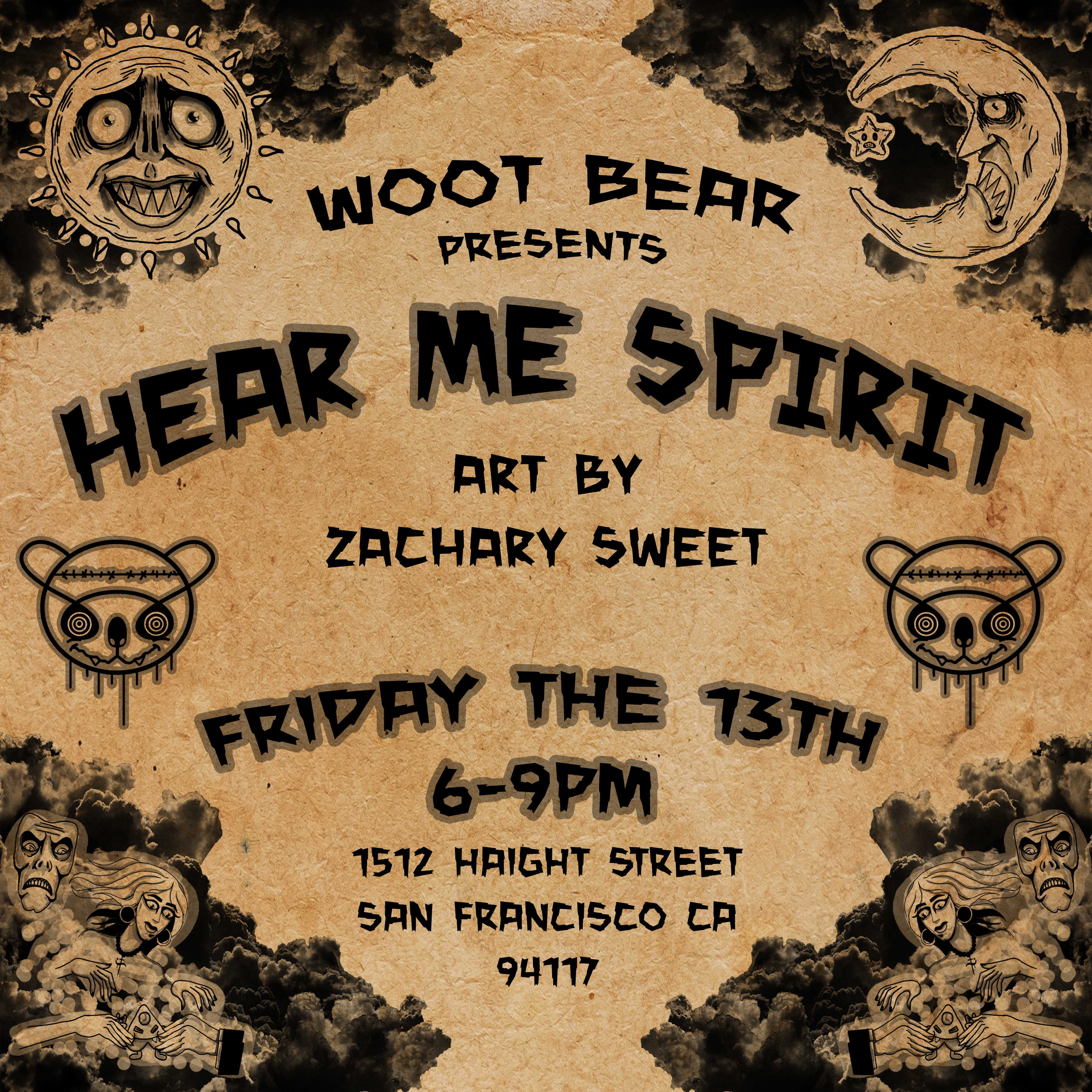 For more info and upcoming projects, visit Zachary Sweet's Instagram or website.
+++ Woot Bear, 1512 Haight Street (located at the former Kid Robot location)
Opening Reception: Friday, January 13th, 6-9pm