Fake NYE '90s Party in East Bay Makes Local News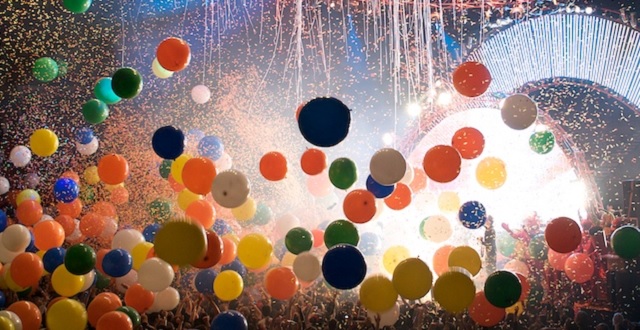 Buyer beware! Anyone who plans to celebrate the end of a horrible 2016 by attending the "I Love the 90's Music Fest" or "New Years Eve 90's Music Fest" in downtown Berkeley needs to reconsider where to spend the end-of-year countdown. Fake news has been a major theme this year and unfortunately now, a fake New Year's Eve party is making news in the Bay.
Shady online advertisements insist that the event it will feature nineties acts such as hip-hop group Dru Hill, R&B duo K-Ci & Jojo, and male vocal group Color Me Badd, among others. Once a scam alert post appeared on K-Ci & JoJo's social media, other artists like Color Me Badd also heard about the scam concert.
While we first got word of this story via an article in East Bay Times last week, we thought it was important to share this news because…this website is still up and running!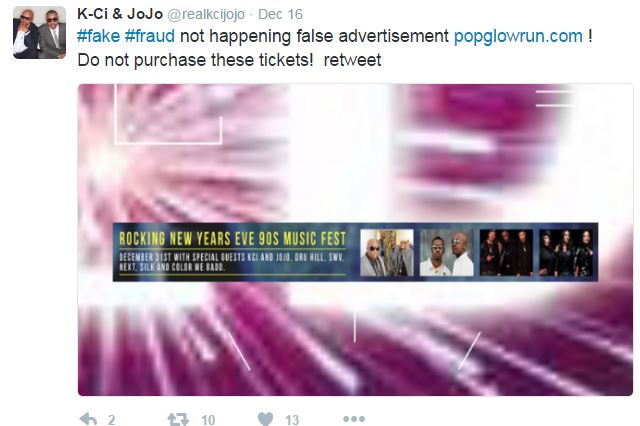 The sketchy website promoting this concert say AFAA Sports is organizing the concert, but that outfit doesn't appear to exist. It would be a terrible conclusion to an already rough 2016 to try to attend a hypothetical New Year's Eve concert.
A phone number that people can call to buy tickets as well as an office space in Oakland that's being temporarily rented at 1300 Clay St., Suite 600. Furthermore, the websites say, "Proceeds benefit Alameda County Food Bank" but a spokesman for the food bank says that the food bank doesn't have any affiliation with this event.
People who have already purchased a ticket or have information should please call the Alameda County District Attorney's Office for the Consumer Protection Division at (510) 383-8600.
The tickets are advertised as costing anywhere between $65 to $129 a piece, with pricier tickets including a "meet and greet." The proposed location is unclear, but the fake event's website mentions "aboard harbor lights yacht" and a grand ballroom with four party rooms, three dance floors, seven bars, a "hot and cold seafood buffet with champagne and desserts," and a late-night breakfast bar.
On a happier note, there are many other real events happening. Check out the Massive New Year's Eve Event Guide
or a narrowed down list here: Top 10 NYE Picks Under $50.