The 10 Biggest News Stories of 2016 in the San Francisco Bay Area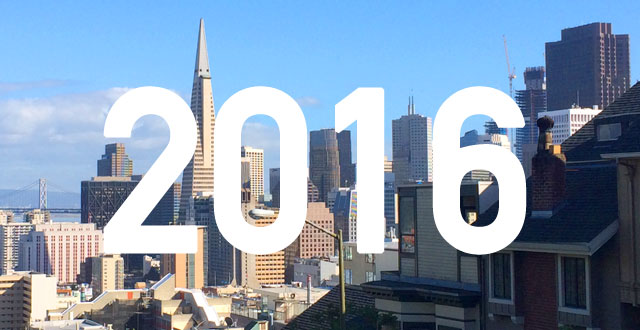 As we close the book on 2016—or perhaps slam it shut, and never open it again—it's time to reminisce on the events that made this year everything it was. From moments we celebrated, to those that reduced us to tears, let's take a look back on 2016's biggest moments before ringing in the New Year.
https://www.youtube.com/watch?v=11DLQWFqoqY
SF Company Niantic, Inc. Releases Pokémon Go on World
When we look back on 2016, we can fondly (or not so fondly) remember the days Pokéstops took over parks across the world. For one man, a 20-year-old baseball player from San Mateo, playing Pokémon Go was the last thing he did. Calvin Riley was playing the game with a friend at Fisherman's Wharf on August 6 when he was abruptly shot and killed. The attack was declared random and probably had nothing to do with the game at all other than that Riley was playing it, and likely absorbed in his cell phone when he was hit.
Photo by Flickr user tomm_dogg
Kaepernick Takes a Knee
It was the silent protest heard around the world. Kaepernick's decision to sit out the National Anthem during an August 26 preseason game caused an uproar across the nation. However, at first, his protest went unnoticed. In fact, Kaepernick sat out the first two games of the preseason as well but no one paid attention, perhaps because he was not in uniform, until a photo showing Kaepernick kneeling during the anthem was tweeted from game three. In fact, capturing photographic proof of Kaepernick's controversial decision was a fluke. When questioned, Kaepernick cited the oppression of people of color and ongoing issues with police brutality as his reasons for taking a knee during the anthem. Later in the season Kaepernick gained political attention again when he admitted to not voting in the 2016 presidential election.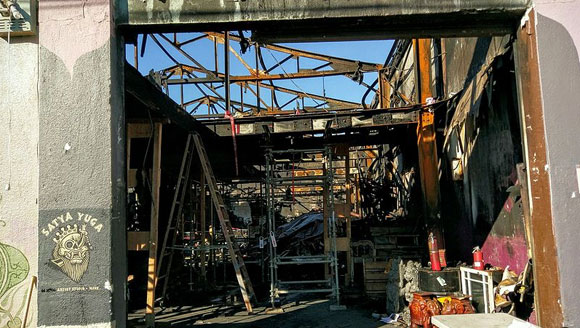 Photo by Jim Heaphy, Wiki
Oakland Warehouse Fire
On Dec. 2, a warehouse caught fire during an electronic dance party and claimed the lives of 36 people. When flames first flew, authorities had no idea the layers that would unravel over the course of the following week. The structural integrity of the building known as the "Ghost Ship" was called into question after rescue workers encountered a wall that appeared to be leaning. The artist's collective was not permitted for private residences, but 20-25 people were estimated to be living there anyway. Dangerous conditions that contributed to the severity of the fire, as well as the occupants' inability to escape, were reported to city and state officials several times over the years. The fire has opened doors for a variety of related discussions including affordable housing in the Bay Area.
Anti-Trump Protestors Take To The Streets of SF, Bay Area
To say that President-elect Donald Trump's win over Hillary Clinton was met with mixed reviews would be a bit of an understatement. And those who were dissatisfied with the results of the 2016 presidential election made themselves heard. In San Francisco, throngs of residents—and those from neighboring cities—gathered to demonstrate their frustrations. And it happened more than once. Thousands marched through San Francisco and Oakland the day after the election, and on November 19, they met up again at Civic Center Plaza to show solidarity against the controversial President-elect. The protest was peaceful as marchers carried signs down Market Street addressing their distaste and also spoke out on issues such as police brutality and Syrian refugees. Police Officers directed traffic during the protests.
Related: Photos on Election Day in SF | 2016 Election Protest Photos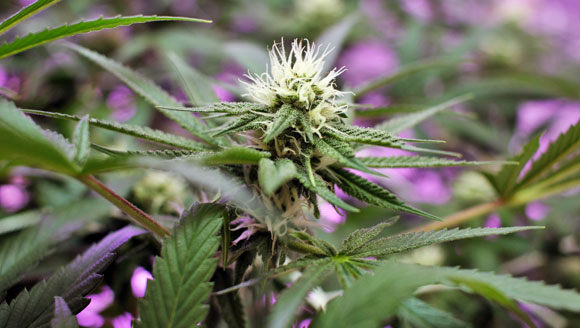 Recreational Weed is Legalized, San Francisco Parties
Marijuana dispensaries in San Francisco transformed into green rooms for patients, activists and those in the business of pot to watch the election results live. On the ballot was California Proposition 64. If it passed (which it did), possession of up to one ounce of marijuana would be legalized for state residents over the age of 21. It's a victory San Francisco city officials predicted.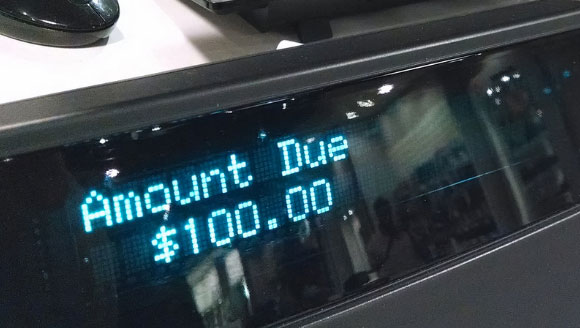 Flickr: Aranami
Minimum Wage Hike
San Francisco is ranked as the number two most expensive U.S. city, so it's no wonder residents are clamoring to make more money. In July, minimum wage jumped from $12.25 per hour to $13. It's one in a series of increases—that began in May 2015—that will result in a $15 minimum wage across the city by 2018. The goal is to make city life a little more affordable for San Francisco residents. Mayor Ed Lee was in favor of the hike.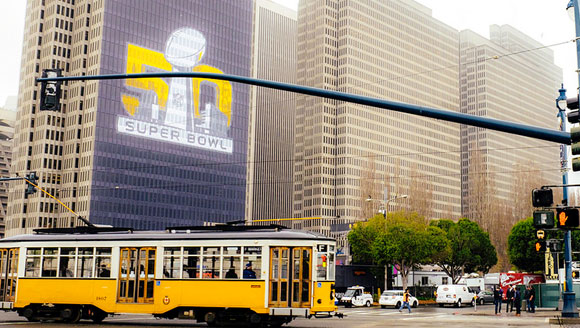 Flickr: enerva, Abesamis
Super Bowl 50 Takes Over The Bay Area, with Mixed Feelings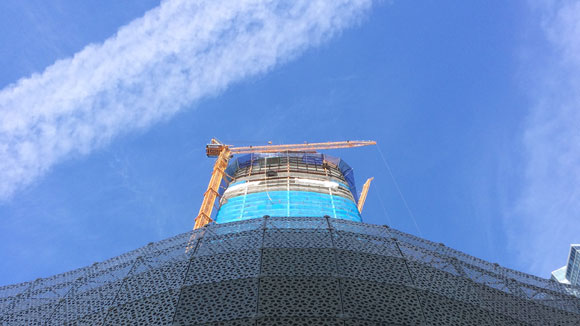 Iconic Transamerica Pyramid No Longer Defines City Skyline
SF's Gets its Own Leaning Tower
Warriors go 73-9 to beat all-time most games won, Lose Finals to Cavs, Sign Kevin Durant
And there it is, some of the biggest headlines to hit San Francisco in 2016. Raise and glass and get ready for 2017, San Francisco! Cheers!