SF Bay Area Picked as Backdrop for Ubisoft's New Video Game, Watch Dogs 2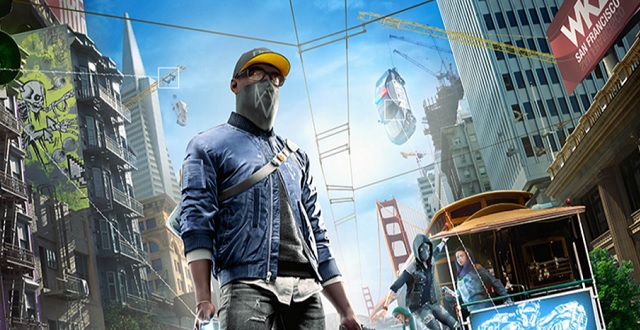 Ubisoft's newest video game, Watch Dogs 2, uses a meticulously recreated version of the Bay Area as a virtual playground for mischief and vigilance. From Embarcadero and Chinatown in San Francisco, to Marin, Silicon Valley and Oakland, players can navigate throughout the Bay Area playing as a brilliant young hacker determined to uncover horrifying secrets in the birthplace of the tech revolution.
The game's premise is that in 2016, an advanced operating system (ctOS 2.0) networking city infrastructure was implemented in several US cities to create a safer, more efficient metropolis. Gamers play as Marcus Holloway, who teams up with a notorious group of hackers (Dedsec) to expose the hidden dangers of ctOS 2.0.
The operating system is in the hands of corrupt corporations being wrongfully used to monitor and manipulate citizens on a massive scale. The ctOS stores every web page a person visits, every purchase they make, and every video you download on a server. This creates a robust picture from the data, which when paired with background, upbringing and ethnicity, can be applied to determine a risk percentage per person.
With the power of hacking and the partnership with Dedsec, Holloway launches the Hack of the Century to give freedom back to the people. Cruise through the winding streets of San Francisco, traverse the rooftops of the colorful and vibrant neighborhoods of Oakland, and infiltrate the cutting edge offices of Silicon Valley companies.
To make the game, Ubisoft's development team immersed themselves in the Bay Area, studying and researching to authentically showcase the rich character of San Francisco, the many personalities in each neighborhood, the iconic architecture, the sounds of each location, and sweeping landscapes spanning as far north as Marin and south to Palo Alto.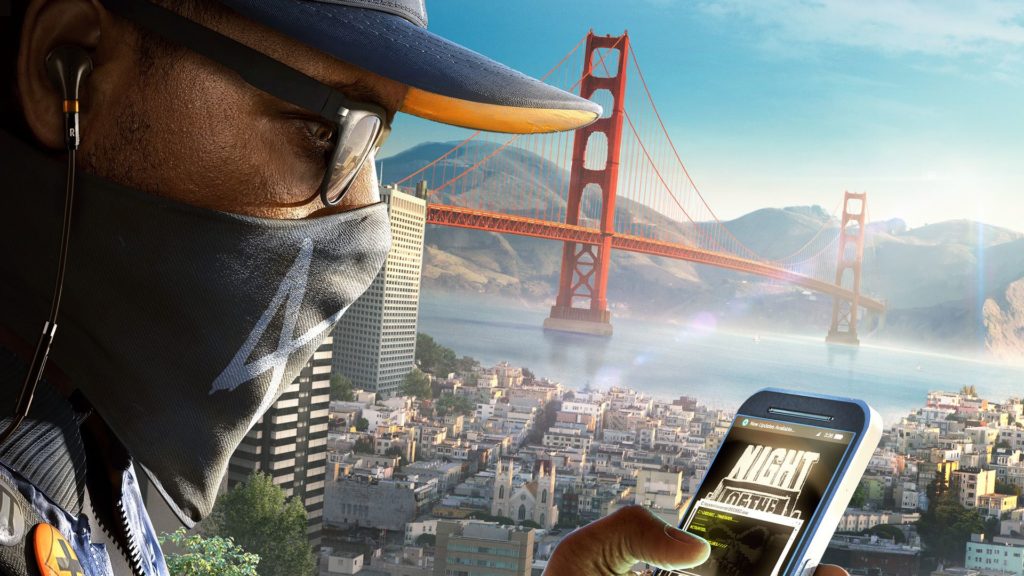 Watch Dogs 2 does the San Francisco Bay Area proud with varied and gorgeous landscapes that glow during the day and illuminate at night. The city of San Francisco is the perfect scene thanks to its urban density, collection of skyscrapers, and grassy hillsides. Players can even explore Alcatraz Island by boat or swim.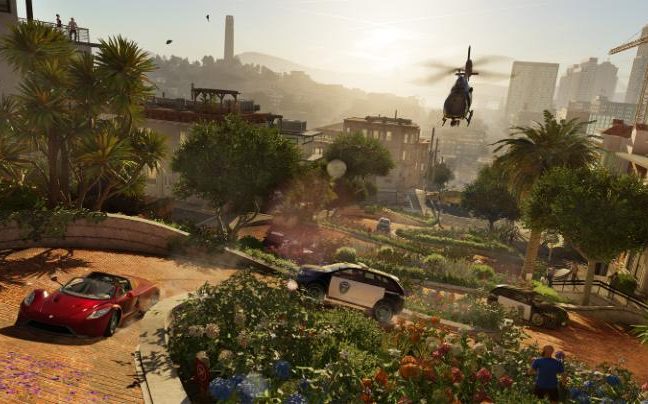 Ubisoft Entertainment SA is a French multinational video game publisher, headquartered in Paris, France, but also has a satellite office on 3rd Street in San Francisco.
The first iteration of Watch Dogs, released in 2014, was set within a fictionalized version of Chicago, Illinois. The single-player story followed a highly skilled hacker, Aiden Pearce, and his efforts to seek revenge after the killing of his niece.
The game is now available on PlayStation 4 and Xbox One, and will launch on Windows PC on November 29.
Follow Watch Dog 2's Twitter handle, Facebook page, and website for more information and updates.