Fitz and the Tantrums Bringing Indie Pop to the Fox in Oakland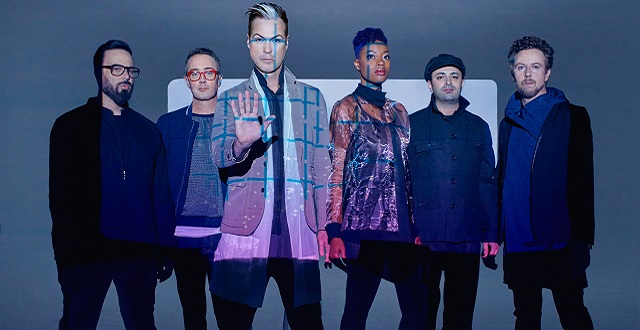 Los Angeles-based sextet Fitz and the Tantrums, known for its explosive, no-holds barred live shows, have cemented themselves as one of the country's hottest live acts. The eccentric, fun-loving indie pop and neo soul group are playing at Fox Theater on October 12.
The band's lineup consists of lead vocalist Michael "Fitz" Fitzpatrick, co-vocalist Noelle Scaggs, James King on saxophone and flute, keyboardist Jeremy Ruzumna, bassist Joseph Karnes, and percussionist John Wicks.
Fitz and the Tantrums' latest self-titled, third full-length album came out June 10, which thoughtfully showcases the band's ability to traverse many genres effectively by incorporating a variety of sounds. This contrasts nicely with the soulful R&B-revival sound of their debut album, 2010's Pickin' Up The Pieces, which then pivoted to the New Wave-influenced dance-pop sound on 2013's Heatseekers.
The fierce and elegant Scaggs supplies the feminine emotional counterpoint to Fitz's physical and masculine tone. "From the first second, we just connected," Fitz says of Scaggs. "Our voices naturally blended together. And then, because so much of what we write about is the dynamic between a man and a woman, we started to sing toward each other onstage. And that energy just grew. Then we'd sing out to the audience and encourage them to not just be passive listeners, but to be participants, an actual rhythmical part of the music. And that became a huge part of our identity. Our live show became our calling card everywhere we went." Their latest album definitely captures that jubilant, enraptured spirit. "We wanted to give people permission to lose control."
To get you ready for their upcoming show in Oakland, we gathered five of their best music videos.