Q&A: Lauren Ritter on Producing Her Dreams, Set to Spin Lee Burridge's 'Floating Cities' Event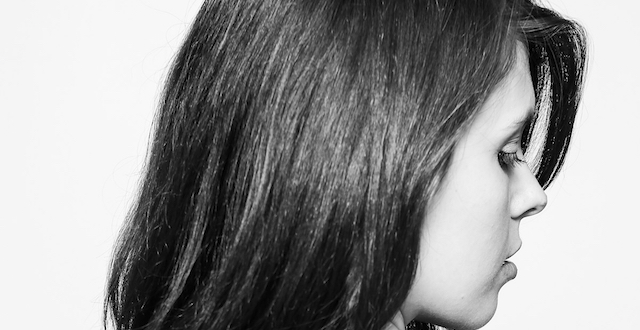 The All Day I Dream (ADID) name has been alive and thriving since the latter aughts, when the world class DJ, Lee Burridge, grew his Resident Advisor podcast and compilation series of the same name into a snowballing party series and record label. Now international, ADID events form-fit each unique venue where they land. The label itself has released music from hundreds of charted artists including Blond:ish and Matthew Dekay. Which is why Lauren Ritter was over the moon when Dekay himself connected her to Lee Burridge. Shortly after, Ritter released her first single, "Glass Hours," with ADID's 2015 Summer Compilation. For the last year, Ritter has toured all over the world with All Day I Dream and just released her debut EP, Lark, this past June.
This Saturday, Lee Burridge is bringing Lauren Ritter, along with Oona Dahl, to East Bay's stunning Middle Harbor Shoreline Park for a unique event he calls All Day I Dream Of Floating Cities. The party marks a close to ADID's epic 2016 summer series. Patrons of Saturday's event will find the opportunity to dance, picnic, practice yoga and sound meditation to Lauren Ritter's cathartic, melodic dance music with a backdrop of the park's panoramic views of the Bay. Headlining the event is Lee Burridge himself.
Before the event caught our eye, we knew little of Lauren Ritter, a rising star from New York. So, we reached out to get to know her a little better before Saturday's event. We learned the classically trained violist grew up in a creative household with a diesel record collection of about everything under the sun except disco and electronica. The story of Ritter's dance music discovery and rise to international DJ status is a fascinating one.
Find the full Q&A with Lauren Ritter below, and grab your tickets for All Day I Dream Of Floating Cities while you still can!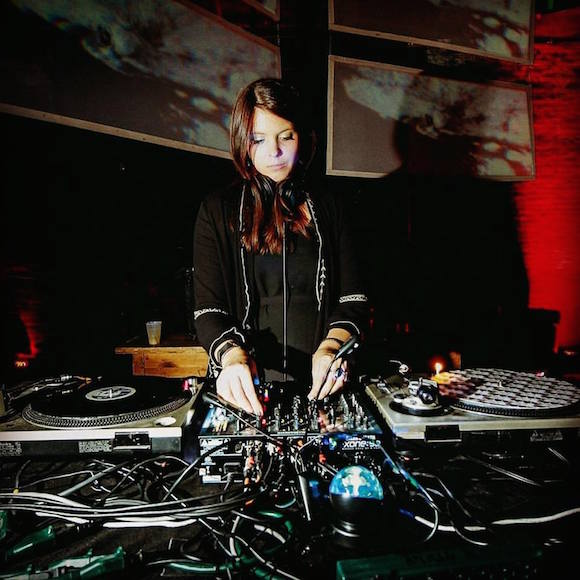 Photo: Julian Steppenwolf
What was your household like growing up?
While neither of my parents played instruments, it was definitely a musical household. My dad has an extensive record collection and there were many nights we'd all hang out together as a family and listen to records. When I asked to join my school's orchestra and take up violin, they were incredibly supportive, taking me to private lessons and fostering my love for music.
You ended up playing viola, right? Do you still own and play your viola?
I still have my viola in my apartment but it's hard to play casually. I'm a bit rusty and find it frustrating that my fingers can't keep up with the phrasing I hear in my head. It's definitely not like riding a bike!
When did you feel the pull toward dance music? Did you jump into producing your own right away or did that come later?
I discovered dance music when I was a teenager, but producing and DJing came after I moved to NYC. It wasn't an obvious jump because I wasn't aware of many female DJs/producers. I didn't realize it was something I could break into. I started playing out at Club Love after some encouragement from friends and I was immediately hooked.  It was the same rush of being on stage from my days as a violist, but now I was playing the music I truly loved. I haven't looked back since.
The exciting thing about dance music was that it felt like a hidden gem I had uncovered myself. My parents were into every genre of music—world, ambient, psych, blues, folk, rock…you name it—so the only things really left untouched were disco and electronica. That wasn't their cup of tea. They wore "disco sucks" buttons on their denim jackets when they were younger.
Have Mom and Dad ever made it out to see you spin? What do they say about this avenue of music compared to their own musical tastes? Do you feel your work has influenced their opinion about contemporary dance music?
No, unfortunately, my parents moved away from New York before I started DJing as frequently as I do now, so they haven't had a chance to see me play…although, of course, I send them lots of pictures and videos!
At first, they were resistant to the switch from classical to electronic music but I think, slowly, I convinced them this is a serious art form that I was 100% dedicated to. It just took a gentle reminder that the reason I love records so much is that I grew up surrounded by them! My parents have since taken steps to educate themselves as to what makes someone successful in this scene. Now our conversations are like, "You need an agent! You should look into playing here!" I think whatever path I chose in life, they just want me to be happy.
Any siblings? Do you feel that your siblings (or lack of) contributed to where you are today?
I'm an only child and that undoubtedly has had a strong influence over the course of my life.  It's allowed me to feel comfortable spending time by myself, and when I was younger the solitude inspired me to dive headfirst into as many creative projects as I could manage in order to alleviate the boredom and loneliness that can accompany life without siblings.  It granted me the time and freedom to explore all the wild and creative tangents I could dream up—sewing, sculpting, drawing, writing, exploring. Even now, alone time is something that's vital for me to feel emotionally recharged after hectic periods in my life.
What do you like to use most for your music production?
I use Ableton for arrangement and then a variety of synths for sketching out ideas. My favorite has to be my DX7, it has a quirky, distinct sound that I've had so much fun with and used in nearly every track that I've made.
I like the name of your EP. Is the lark your spirit animal?
I've heard quite a few different opinions as to what my spirit animal is… I've been told it's an owl, fox, frog (no idea on that one), and most recently a tiger…that one's my favorite!
When I made Lark it reminded me of sunrise and of birds flying through the sky, and larks immediately jumped to mind.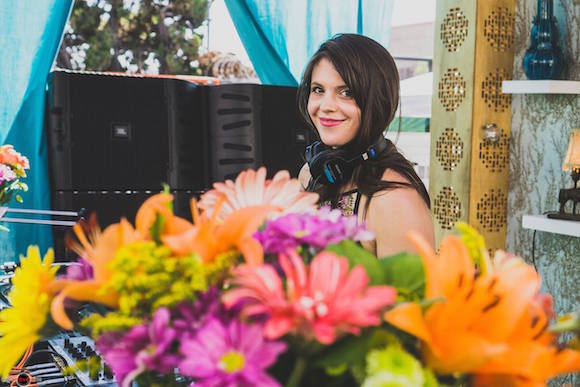 Photo: Christopher Soltis
You talk about the "glass hour" of Brooklyn, when the city seems to hold its breath before sunrise. I love that, by the way. Have you walked the streets of any other cities during this time of day and found a similar feeling or inspiration? Or do you feel this "glass hour" is unique to Brooklyn?
For me, it is unique to Brooklyn, but that may be because I've spent more time here than in any other city.  It's is a hectic place with very little down time so it's always amazing to stay up working through the night and venture back onto streets to see the world beginning to wake from it's brief slumber. The reintroduction of people chattering and walking through the streets, engines rumbling in the distance, birds chirping as the sun rises…all small signs of life that seem so natural at any other point in the day. It truly feels like the whole city is holding it's breath, trying to catch a moment to itself before jumping back into the inevitable chaos.
I imagine the songs that made it onto Lark are likely your greatest sources of pride amongst all your work to date. Do you plan on completing and releasing any other songs that didn't make the cut on Lark? Or do you prefer to start a new chapter from scratch going forward?
There are a few unfinished tracks I'd like to release but for the most part, I've been starting fresh. I want to retain some of my melodic sensibility but apply it to the minimal world I've been occupying recently.
You've also previously mentioned your tendency for lucid dreaming. What's the craziest dream you can remember? Do you look for meaning in your dreams?
The craziest lucid dream I've had is actually a recurring one…The first time I experienced it, I "woke up" in an apartment and city that were foreign to me, yet was filled with the overwhelming sense that I had finally returned home after a long time away. I've dreamt of that space many times since, it's become a "home base" of sorts for my lucid dreams.
I think there is meaning to be gleaned from dreams, especially reoccurring ones, but I usually only understand what mine mean after the pattern shifts and the lesson isn't as relevant.  I think I need to start keeping a dream journal…
Your work in music has brought you to some incredible places…Berlin, Dubai, and Beirut most recently, right? What's your favorite place out of all and do you have a favorite memory to share from your travels?
I feel so grateful for all the incredible experiences I've had this year. The highlights that jump to mind are playing in Moscow at Propaganda with Gorje & Izhevski and playing the ReSolute event in DEMF with Zip, Sonja Moonear, and Daniel Bell.
Have you been to the Bay Area before? For your upcoming visit with ADID, are you looking forward to any one thing the most?
It's my first time visiting SF, I'm really looking forward to spending some time here and exploring the city, and of course playing All Day I Dream!!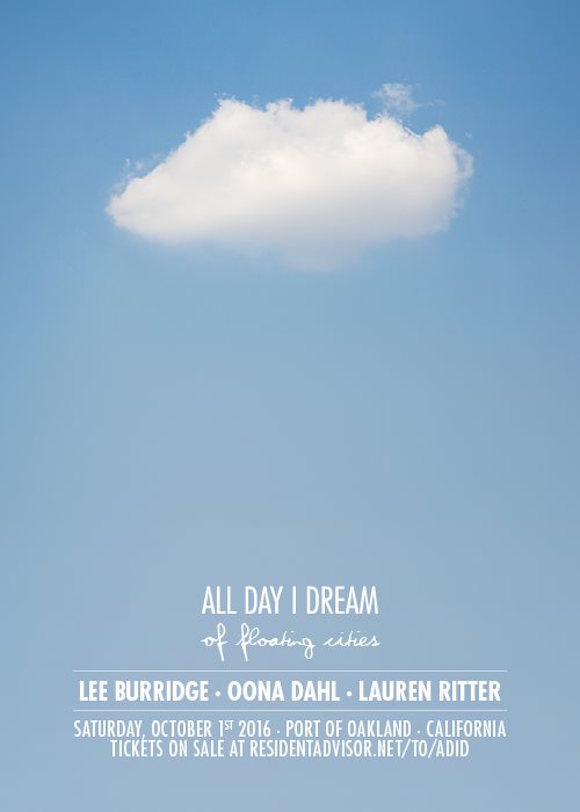 +++Lee Burridge's All Day I Dream Of Floating Cities lands in the Port of Oakland this Saturday, October 1st. The event kicks off at 1pm and concludes promptly at 9pm. Tickets sold here are $25-45.