Stretching from Lake Merritt to Piedmont, Oakland's Grand Avenue has it all. A mix of old (the stunning Grand Lake Theater with the iconic marquee) to the new (chic eateries and shops). It's one of the city's main arteries and a go-to place in Oakland that everyone can agree on. It's stylish. It's delicious. It's very upper-crust Oakland.
Here are some of our favorite stops along the way.
Boot & Shoe Service
Serving elevated and indulgent Italian fare, Boots & Shoe is one of Oakland's best and coziest restaurants. The great interwebs will give this place away in a second but the name and modest front entrance might keep unsuspecting passerbys from noticing the place. However, a glance inside at the rustic and clever wood interiors, along with the smiling staff (often with tattoos and facial hair) is enough to lure in curious diners. The decision is well-rewarded with wood oven pizzas…oh, and the antipasti route is also top-notch.
3308 Grand Ave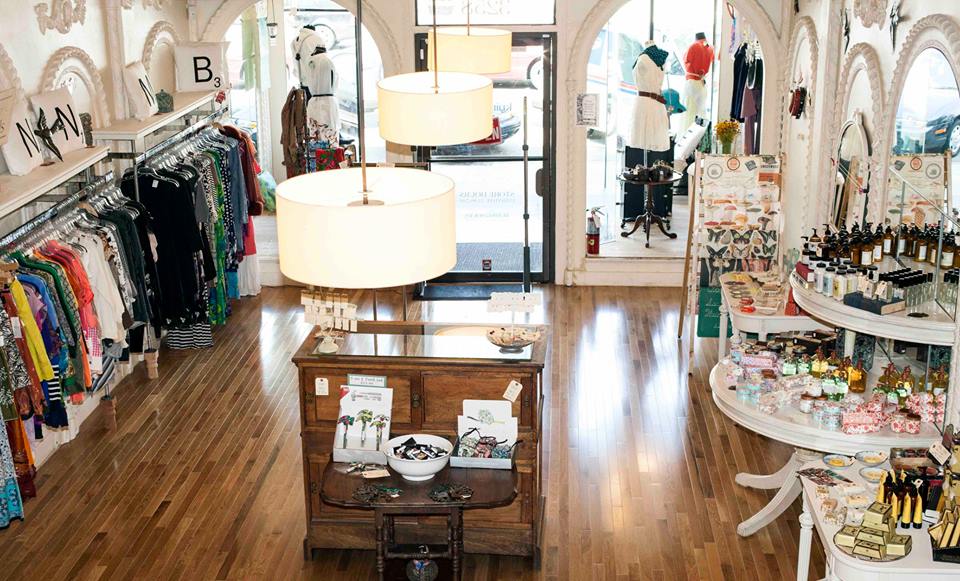 Knimble
While the Gap looms large on neighboring Lakeshore Avenue, this successful and pretty consignment boutique is an adventurous, fun and fashionable shopping experience. The sunlit space, two stories in total, lends itself to endless browsing, and there are always designer and high-end finds hiding on the racks.
3258 Grand Ave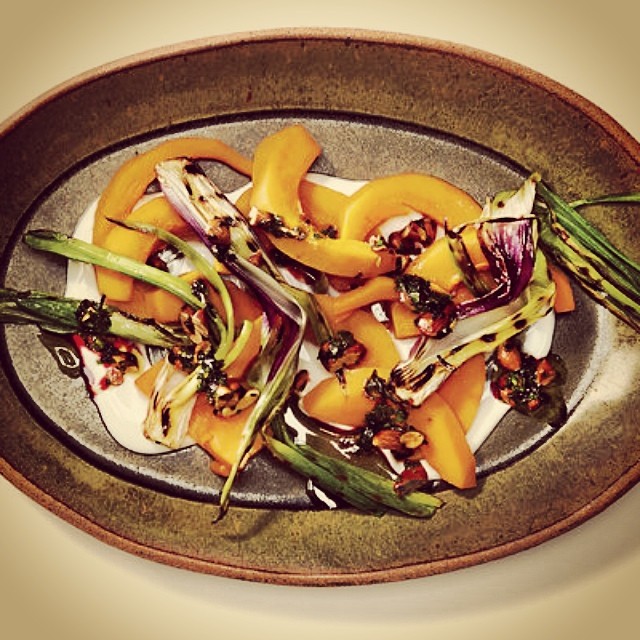 Camino
With its own hit cookbook, a cult following and an upcoming dinner with somewhat legendary Michael Solomonov, Camino is probably Oakland's most acclaimed and nationally known restaurant. It is also a great destination for a special night out, and for dreamy dishes like smoked quail or grilled king trumpet mushrooms with farro.
3917 Grand Ave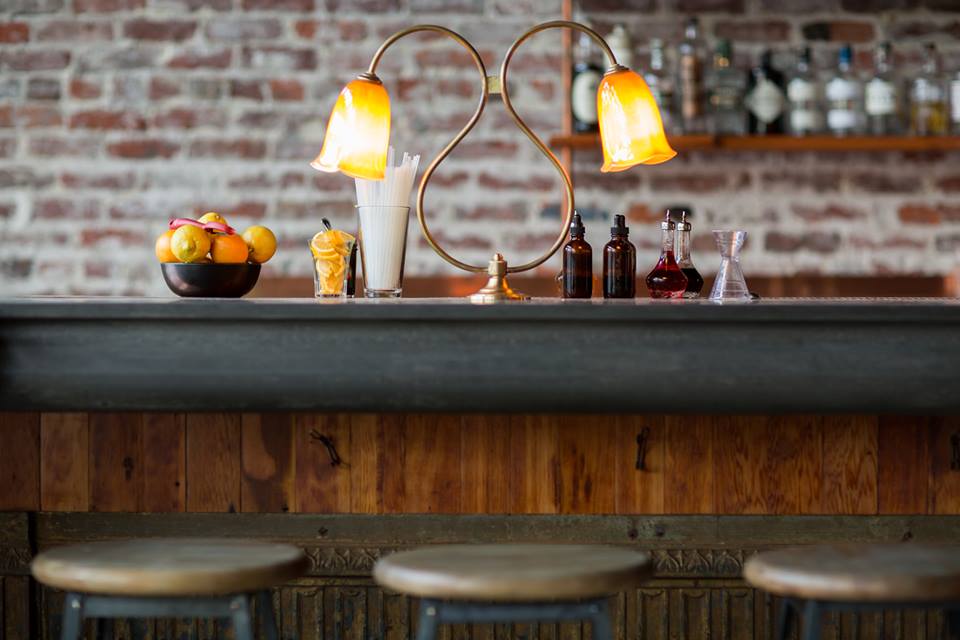 Penrose
Always packed and happening, Penrose is one of the most beautiful bars in Oakland, in close competition with Starline Social Club. In addition to indoor palm trees, a sexy bar, live music nights and inventive cocktails, the menu is also packed with creative dishes inspired by North African and Mediterranean cuisines.
3311 Grand Ave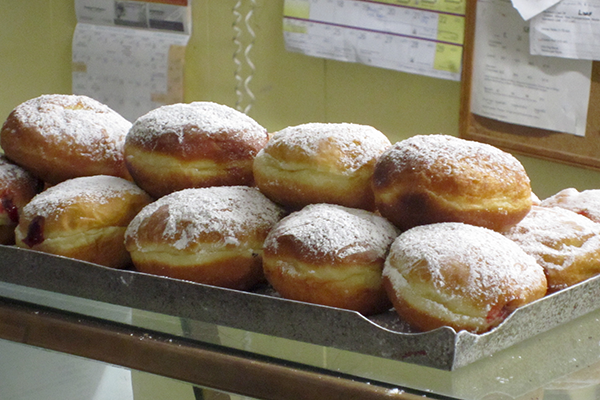 Grand Bakery
Behind the generic name and humble sign, awaits the best and only Jewish bakery in town. Grand is where you go to get fresh, addictive challah, nostalgic black and white cookies, airy macaroons and, when holidays come, Passover treats and fluffy, authentic sufganiyot (Hannukah's famous jelly doughnuts). Also not to be missed — the savory pastries and rugelach.
3264 Grand Ave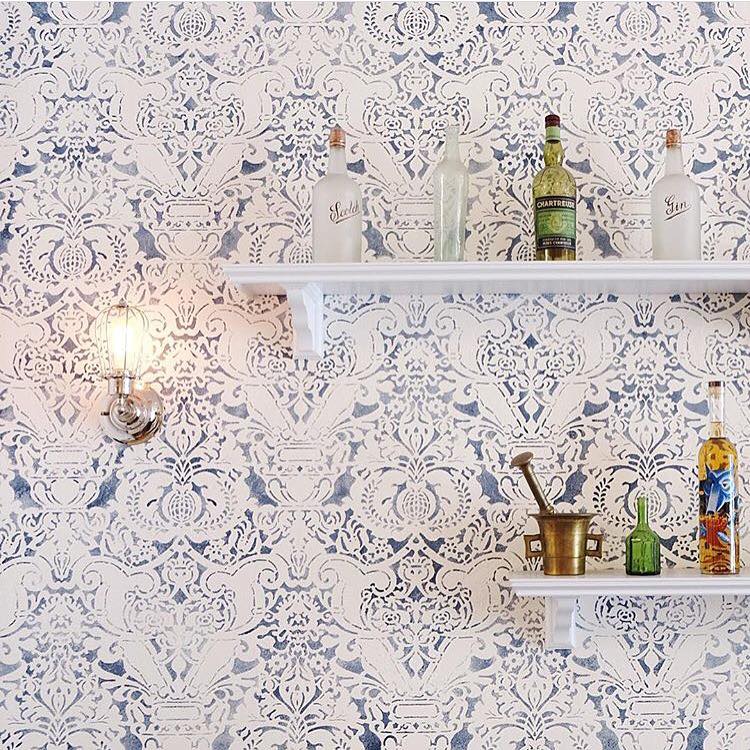 Alchemy Bottle Shop
No matter how much you favor or dislike drinking, Alchemy Bottle Shop is a must, thanks to the Instagram-friendly design, the knowledgeable staff and the dazzling selection of spirits, bitters, mixers, wines and other bar essentials. Come in for a sip and guidance, leave with a beautifully packaged bottle of something good.
3256 Grand Ave
Also worth mentioning:
Heart & Dagger Saloon , a dive bar with heart and back patio seating The Star on Grand, an indulgent pizza bar Cafe Romanat, an excellent Ethiopian spot