The Mexican Museum in SF Set to House the Nation's Largest Latino Art Collection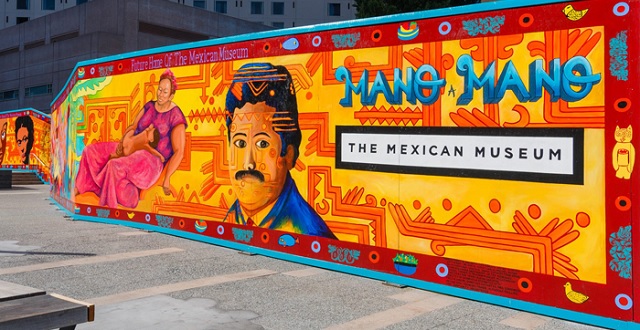 San Francisco will soon be home to the largest collection of Latino Art in the United States, thanks to the construction of the 60,000 square foot Mexican Museum, which is set to open in early 2019 at downtown Yerba Buena Center for the Arts. Mexican-American artist and museum founder Peter Rodriguez passed away on July 1, shortly after his 90th birthday. Unfortunately, he will not be able to see the museum open, however, his legacy lives on through this incredible  museum and a collection of more than 16,000 works of contemporary and colonial Latino Art.
Rodriguez also opened San Francisco's first Latino Art Museum back in 1975 in the Mission District. In 1982, the cultural museum moved to the Fort Mason Center in the Marina District.
The new museum, which will be located at 706 Mission Street, plans to exhibit its current collection, plus 800 pieces of Mexican folk art that were donated by the Nelson Rockefeller family, pieces by Mexican muralist Diego Rivera, along with paintings by Miguel Covarrubias. See below for an interior rendering of the museum and a picture of the proposed site.
Peter Rodriguez's niece shared, "My uncle worked tirelessly, and with passion and drive, to personally demonstrate that, as a Mexican-American, we can achieve any dream by ourselves."
Andrew Kluger, chairman of the museum's board of trustees, proclaimed, "The new museum will allow us to educate second and third-generation Chicano, Latino children about their heritage. Which is quite important because many of them don't know about it." Kluger led the $63 million effort to construct a new home for the museum.