For all the things Silicon Valley is famous for, great dining probably isn't one of them. However, under the facade of lunchtime salads in Facebook cafeterias, there are a number of curious restaurants worthy of a visit. And so, after heading to the North Bay, it's time to face the South Bay—Palo Alto, San Jose and beyond, here we come!
South: Evvia Estiatorio

With flaming saghanaki cheese, stuffed squid, luscious moussaka and mountains of feta across the menu, Evvia is a Greek institution worthy of a pilgrimage, and a Palo Alto gem with die-hard, devoted fans from all over the Bay Area. Do try all the classics, which are masterfully prepared, but leave room for lesser-known desserts and snacks such as the Pantzaria (citrus marinated beets with whipped manouri cheese).
420 Emerson St, Palo Alto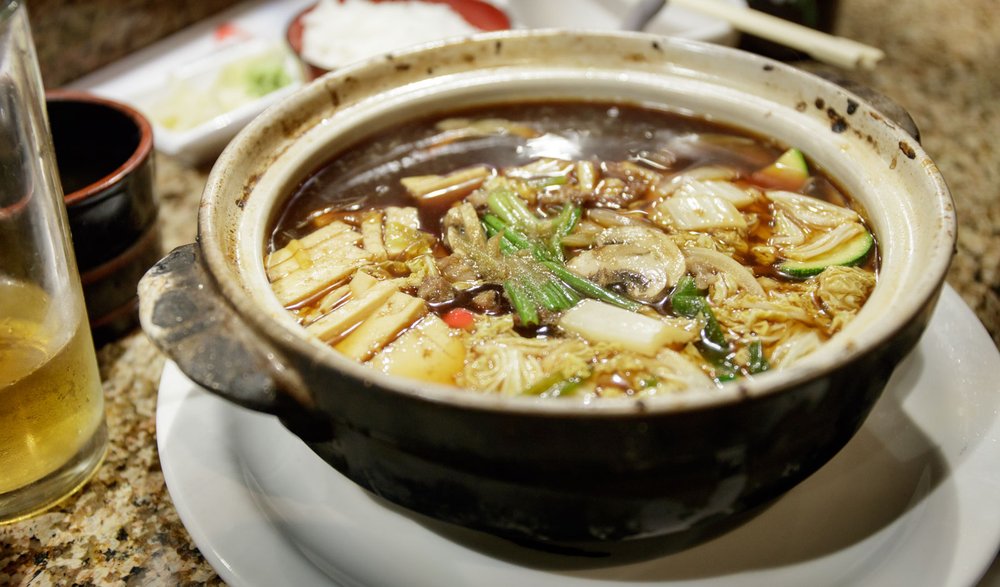 Kaizen Japanese Bar and Grill

Just like Evvia, Kaizen is a well-loved restaurant many locals call a second home. It's also a sushi kingdom featuring delicacies like glazed black cod and shrimp stuffed with assorted fish and vegetables. The menu reads comfortingly old-school, and the rich and generously oversized sushi rolls are how sushi for the masses should look like.
330 E Hamilton Ave, Campbell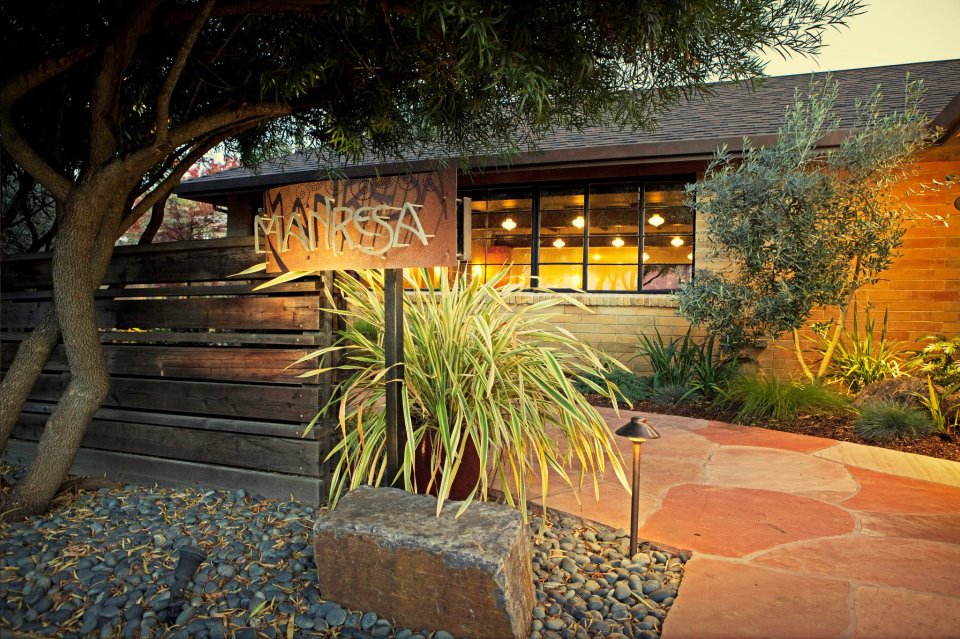 Manresa

Manresa, the Michelin-starred pride of Los Gatos and beyond, doesn't really need an introduction. Its $235 tasting menu is a display of beauty and imagination, from the edible flowers on the Parmesan tapioca down to the breathtaking desserts. Plus its cookbook is a bestseller. Manresa is more a special occasion destination, however, for a casual bite, there's always Manresa Bread—whipping up some of the best carbs in the Bay.
320 Village Ln, Los Gatos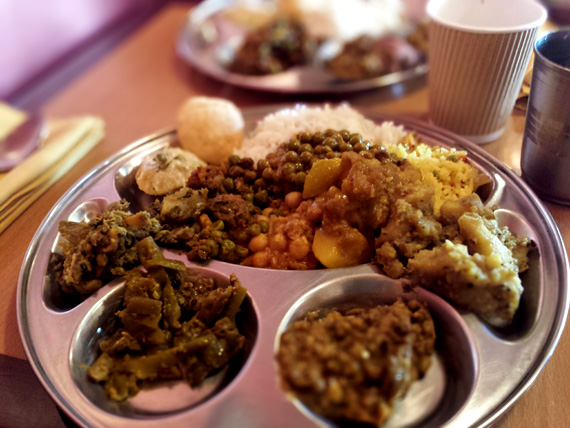 Sagar Vegstaraunt

A newer addition to the local food scene, aptly named Vegstaurant is an excellent lunch option after that long-awaited business meeting. For only $8.99, the lunch buffet will lovingly fill you with fluffy savory Khaman cakes, surprisingly spicy mashed potatoes and other comforting goods. Also the a la carte selection is endless, fresh and totally vegetarian. What's not to like?
2341 El Camino Real, Santa Clara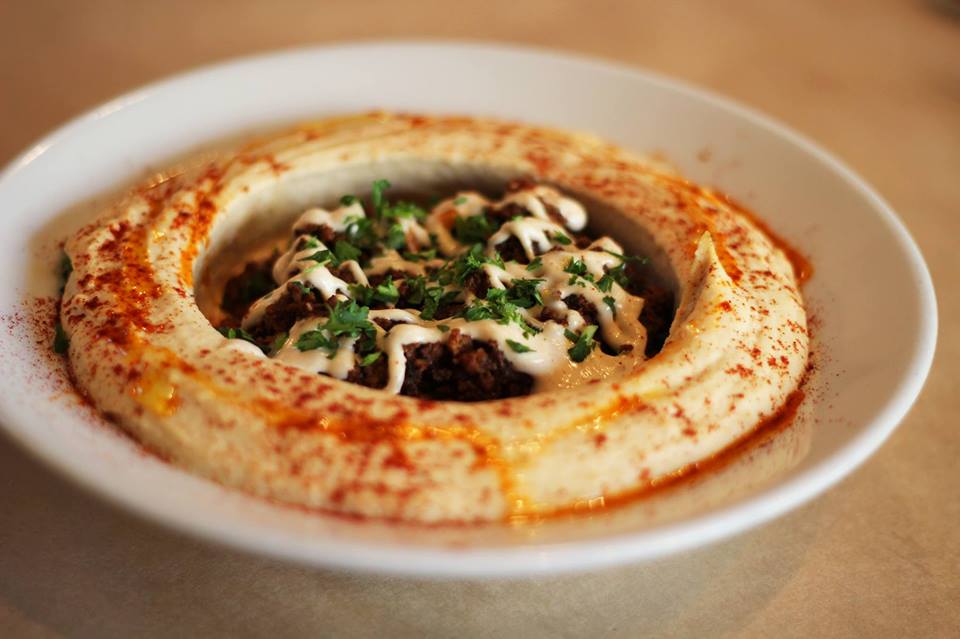 Oren's Hummus Shop

Hummus connoisseurs swear by this place. Israeli expats and tech workers frequent it religiously. Simple and straightforward, Oren's (there's another branch in Mountain View) is all about the cult chickpea hummus, decorated here by a variety of creative toppings. Juicy skewers and fresh salads are also featured, along with Israeli classics— shakshuka and Shnitzel de Noir, a breaded chicken breast inspired by the Tel Avivian institution Cafe Noir.
261 University Ave, Palo Alto