With the Rio Olympics fast-approaching, seize this opportunity to show your spirit and meet this year's U.S. Olympic Table Tennis team before they take off for Brazil at the first-ever "Friends With Paddles" fundraising event. Social ping pong club SPiN will host a benefit in San Francisco on Thursday, July 21, from 6-9pm. Attendees will get the rare opportunity to interact with the Olympians and play ping pong.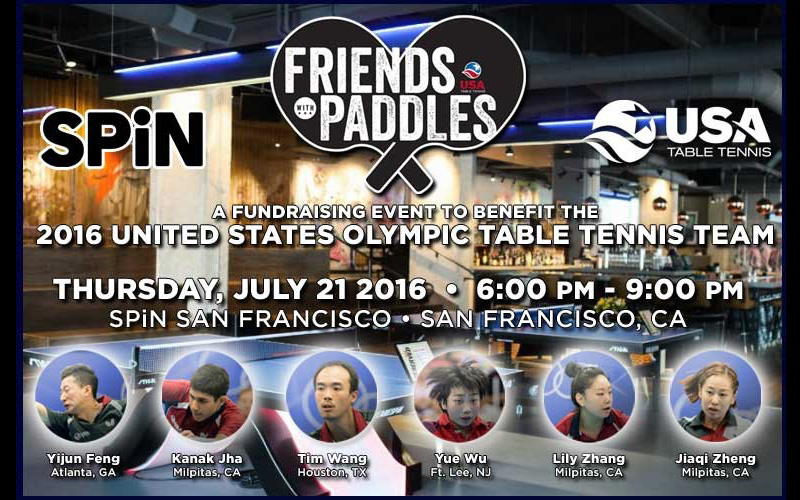 2016 marks the first time that the U.S. has qualified both its Men's and Women's table tennis teams for the Olympic Games, and players from both squads will all be in attendance. Admission to the unique Rio de Janeiro send-off fundraiser event requires a minimum $75 donation, which includes a limited open bar and light appetizers. The event will be held at SPiN's San Francisco location (690 Folsom Street). Fun fact: SPiN is owned and founded by actress Susan Sarandon. You can purchase tickets here.
One of the Olympic team members who will be in attendance is 16-year-old Milpitas native Kanak Jha, who is the youngest person to ever qualify for table tennis at the Olympics. He is also the first American born in the 2000s to qualify for the Olympics.
Below are the members of the 2016 U.S. Olympic Table Tennis Team:
– Yijun Feng
– Kanak Jha
– Tim Wang
– Yue Wu
– Lily Zhang
– Jiaqi Zheng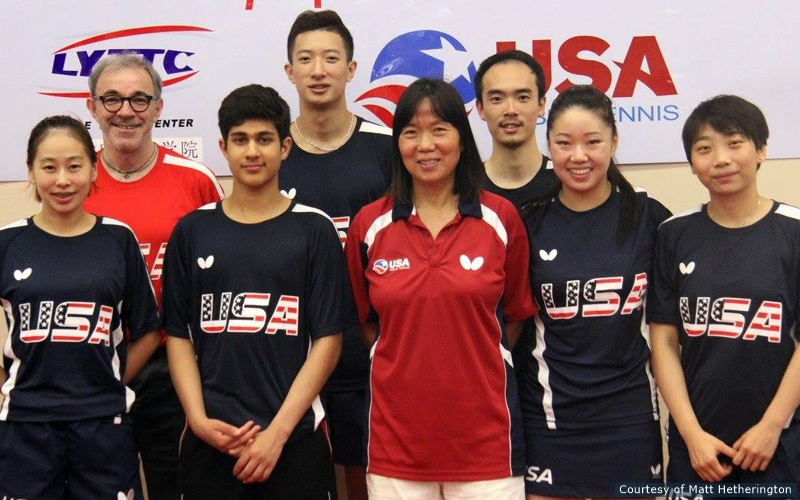 2016 2016 US Olympic Team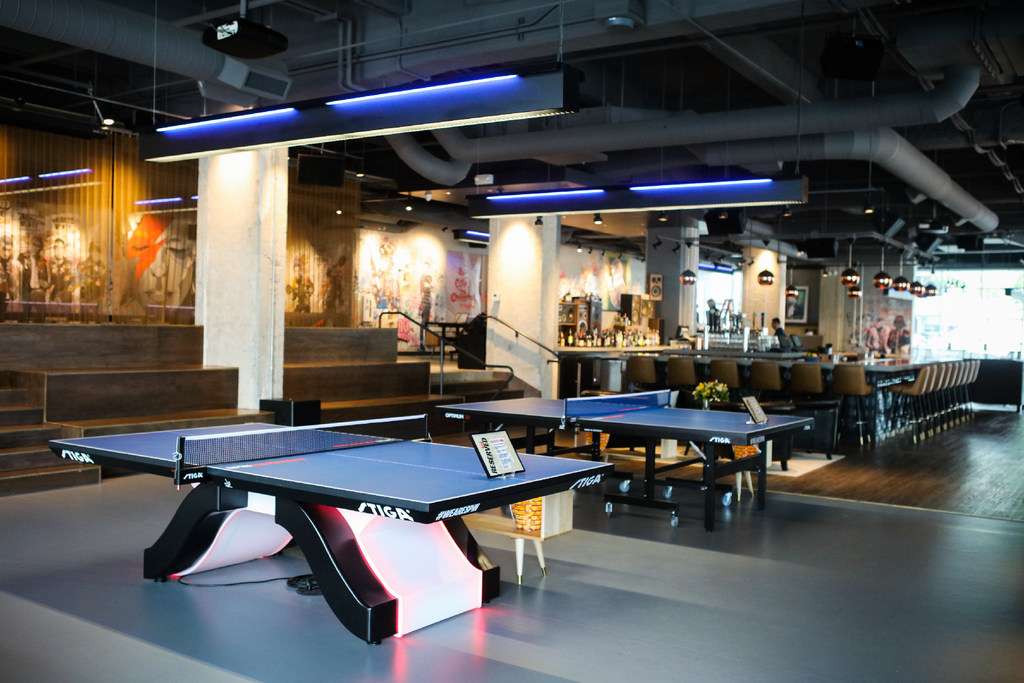 SPiN ping pong social club at 690 Folsom Street