Out of all the foodie holidays out there, the International Sushi Day (June 18) is perhaps the least carb-centric and the most elegant. Sushi, consisting of creations both minimalist and mind-blowing, has proven itself over the years as a dining staple. Equal parts sophistication and tradition—which also happens to be pretty resistant to new crazes and fads (doughnut, we're looking at you!)—we can't think of food more deserving of international commemoration.
Thankfully, San Francisco loves its sushi almost as much as it adores ramen, offering both fast eateries and pricey omakase for special occasions, any day of the year. To celebrate the day in style, we dug deep into the world of uni, bluefin and unagi, and came up with four local eateries where sushi gets all the respect it deserves.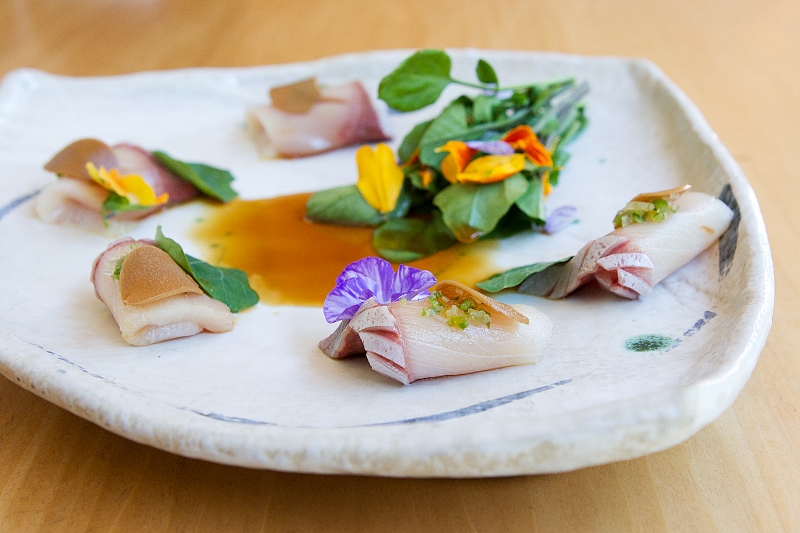 Roka Akor, Yellowtail Garlic Ponzu Sashimi 
Roka Akor

Not to be confused with the downstairs Roka Bar, Roka Akor is a classy, sunlit spot where FiDi power-players like to meet for lunch. The sushi menu, from the uni and chicharron pairing to the addictive seared salmon and honey miso roll, is beautifully executed and dotted with unexpected and delightful bursts of flavor. Sit at the bar to watch chefs in action, and order the sashimi platter, decorated with colorful, alien-looking ice sculptures, for the maximum 'wow' factor.
801 Montgomery St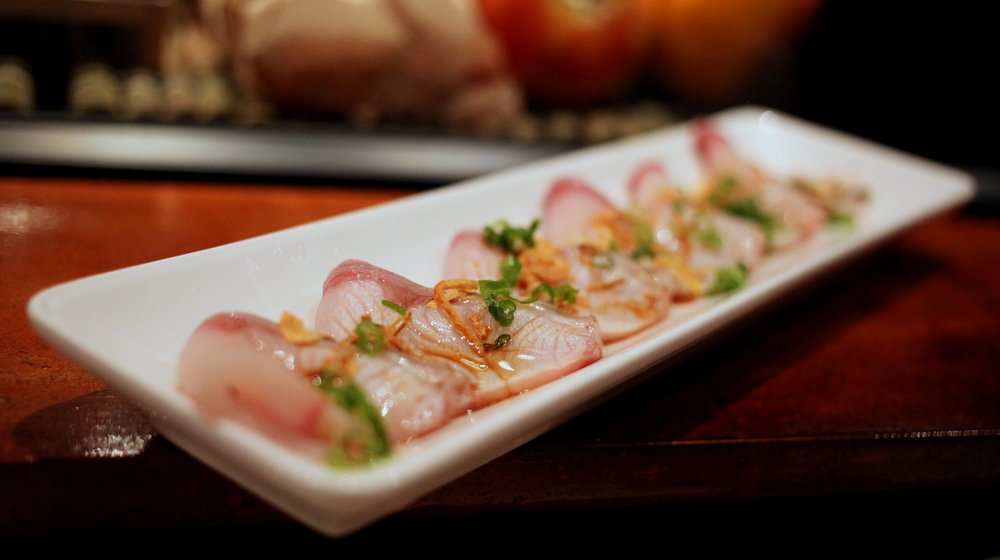 Elephant Sushi

Elephant Sushi has three different locations around town, but the tiny sushi bar on Hyde is as discreet and admired as San Francisco cult sushi spots get. The truffle hamachi and the flaming sea bass roll are crowd favorites, but all the rolls and appetizers on the tight menu exhibit bold flavors and imaginative approaches to sushi. Well worth climbing that steep hill. Their newest location is at 705 Geary Street and has a near-perfect 4.5 rating on Yelp.
1916 Hyde St

705 Geary St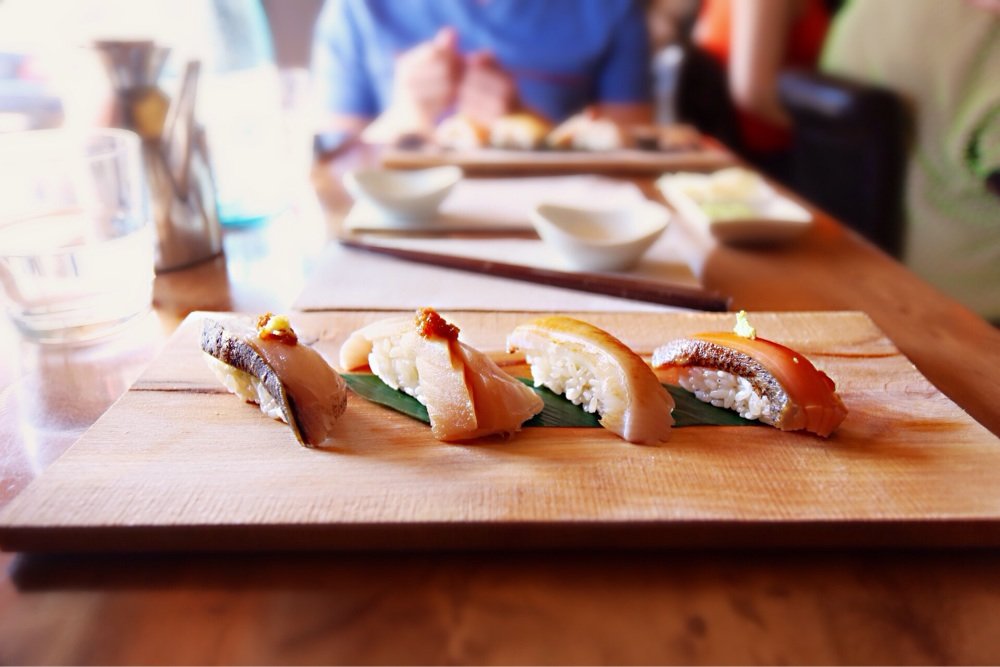 Saru Sushi Bar

The Noe Valley establishment is everything you want a sushi restaurant to be—humble, highly-traditional (Saru was even closed during Japan's Golden Week celebrations in May) and insanely fresh. The sushi menu is abundant with sashimi and nigiri options, plus delicious rolls like the very memorable White Out (hamachi and avocado topped with seared escolar and garlic ponzu). The daily specials, including tender Wagyu nigiri, are always original and exciting.
3856 24th St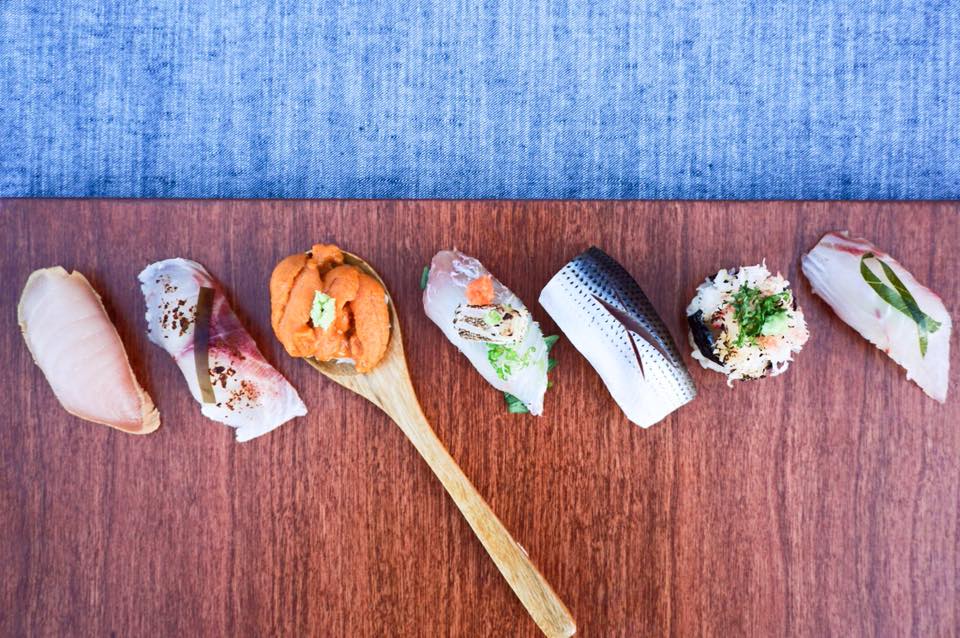 ju-ni
Only 12-seats, and an 18-course omakase menu (with an option for further indulgences) are the premises of this tiny spot. Ju-ni opened in 2016 and received a Michelin star in 2017. With its name on the rise and with so few tables available, you'll want to get on their email list for highly-coveted reservations. But with the freshest toro in the city and beautiful, thought-through presentations, which are ju-ni's key signature components, the wait is well worth it.
1335 Fulton St