The sounds of San Francisco's underground music scene are as deep and diverse as The City itself. And with entertainment options abound, it can be hard enough simply trying to navigate a Saturday night—let alone get a real feel for underground dance music.
"San Francisco is good right now. I think a lot of people in my circles, just people I know in the art community, complain about gentrification—and it really is bad, pretty awful, but I feel like the people who stayed here are the doers and the makers," says Jesse Sizmo, co-founder of Lips & Rhythm, a San Francisco-based record label and a weekly radio show that highlight underground dance music. He is also part of a music duo project called Birds of Rhythm, created with his partner, co-founder and wife, Soleil Kellar.
Getting ready to depart soon on a music tour that will include stops in NY, London, Ibiza and Barcelona's Sonar Festival an international festival highlighting the latest in electronic and dance music—tonight Jesse's agreed to show us a little bit of San Francisco's underground dance music scene.
It's Saturday night in the Mission and while music may feed the soul, we need to fuel up the body for the night ahead, so the first stop is Arinell Pizza at Valencia Street and 16th. Arinell is a New York style pizzeria serving up two kinds of slices: Neapolitan (regular) and Sicilian (deep dish). Toppings are extra and most people, even those behind the counter, will tell you they're unnecessary. "Arinell Pizza is the best pizzeria west of the Hudson," Jesse says, then pauses, reflecting on his New Jersey origins and adds, "everyone in New Jersey would behead me, so what I really meant was it's the best pizzeria west of the Delaware River. You can quote me on that one." The place is small and it has a cash-only policy, but the slices are tasty.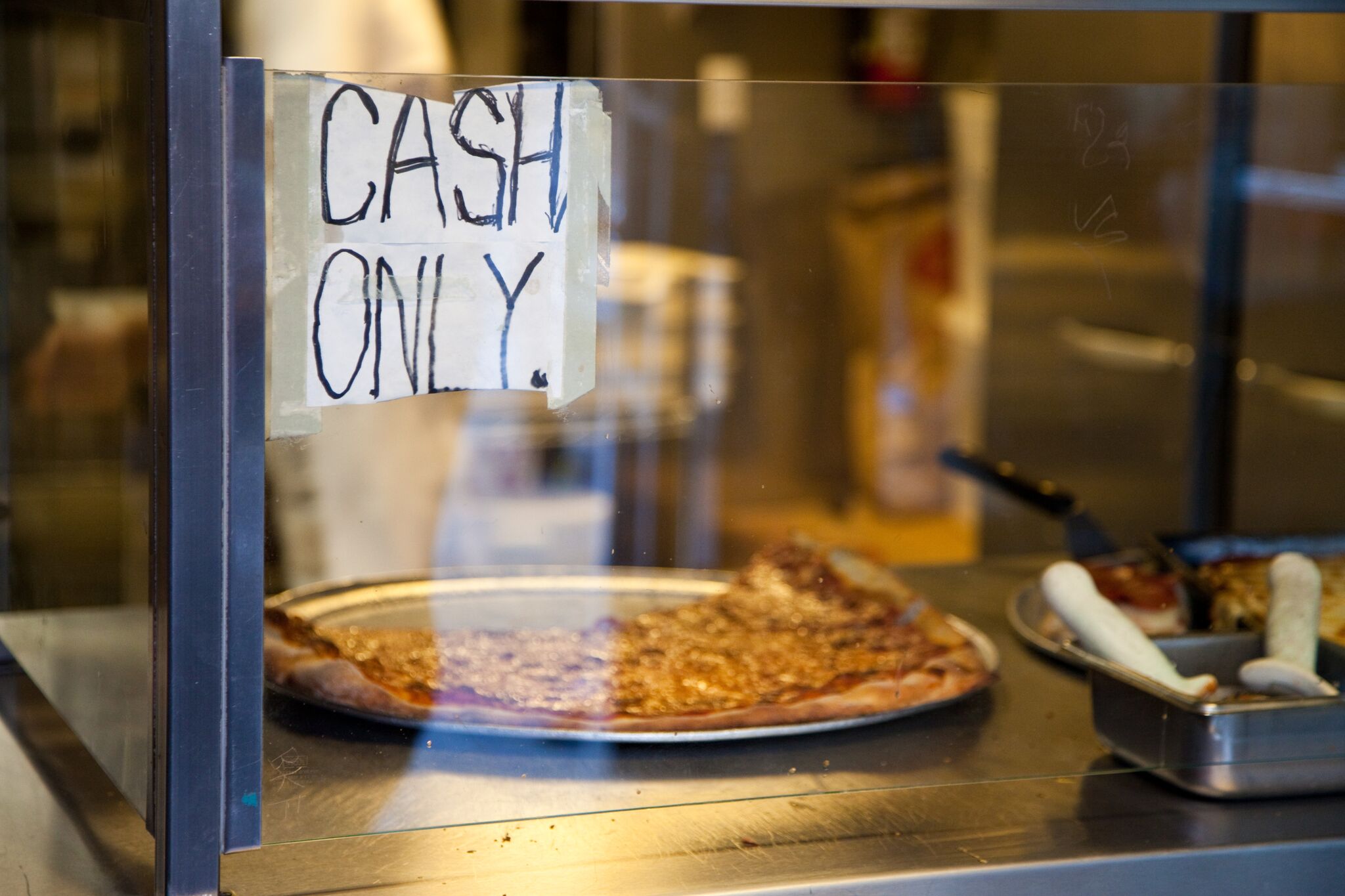 Back on the street, we start making our way to Radio Valencia, where every Saturday night Jesse hosts a show that brings the sounds of underground dance music to the radio (and later to a podcast) but first is a quick stop at Golden Eagle Market on the corner of Valencia and 20th Avenue. "This is the jam," states Jesse. "Every weekend I stop here before the radio show. All the time…its become like a ritual." We stock up on water, beer, rolling paper, snacks and incense, of course.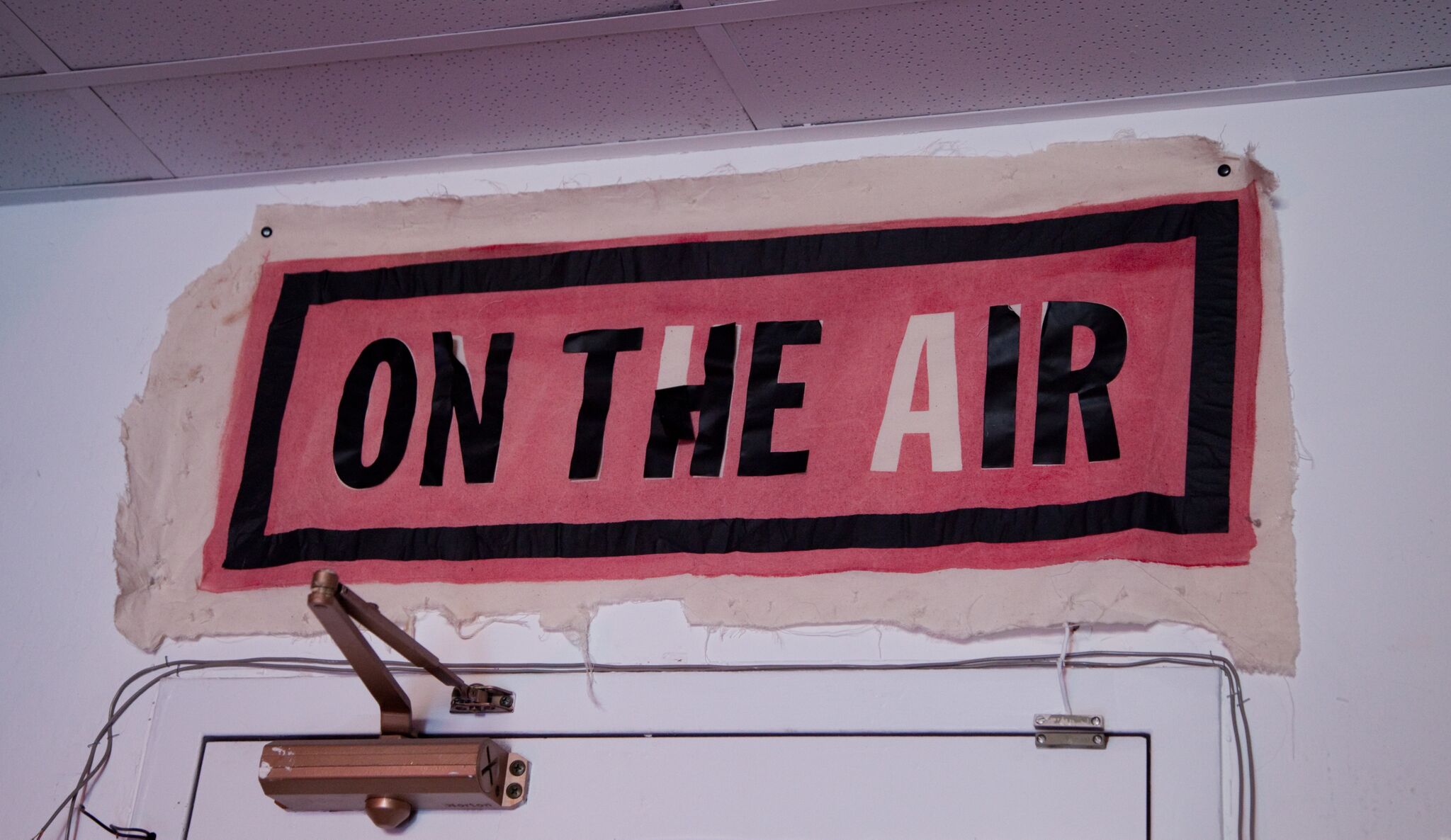 A short walk from the market and we arrive at Radio Valencia. The station has been on the air since 2010, bringing all kinds of musical explorations and introductions to the denizens of San Francisco. Jesse pitched the idea of his show to the station three years ago in an email. They were interested and he's been on the air since. "At the radio station I believe what I am doing is showcasing unique local talent in the dance music scene and using the studio as a place to build up the community," Jesse explains. "Music come[s] and music goes, but it is, at the core, about the community, about its well-being, growth and unity."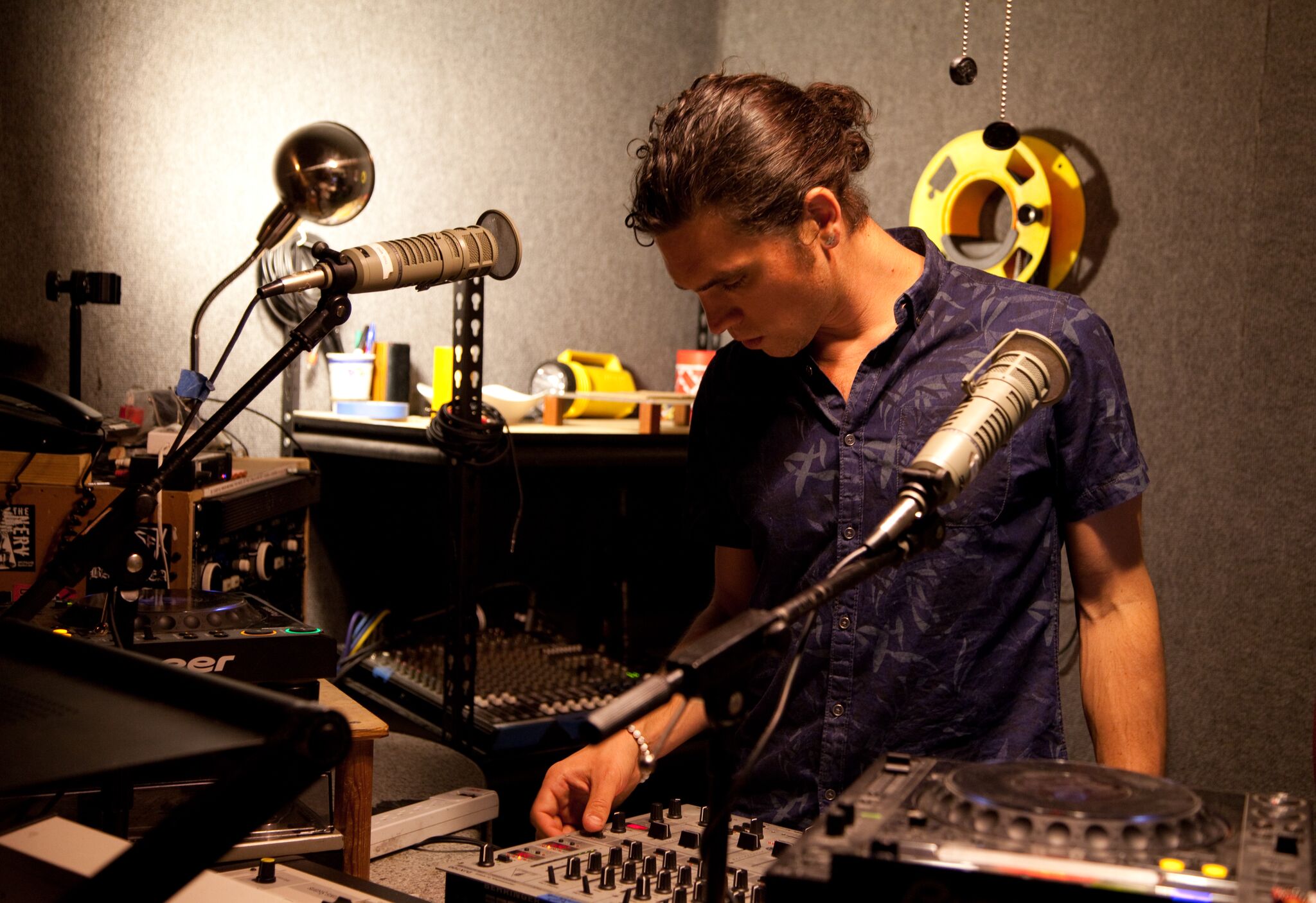 As he sets up for the show, Soleil, Jesse's partner drops in to catch tonight's guest artist. He's hosting Masha, a DJ from LA who's in town to perform a set at Monarch later in the evening. She recently played the Yuma Tent at Coachella and as part of the promotion duo Dig Deeper, she "represents the rising new wave in Los Angeles underground dance music scene," Jesse says. "She understands the all-around aesthetics of what a party should be–a little mysterious, high-quality décor and stellar music programming."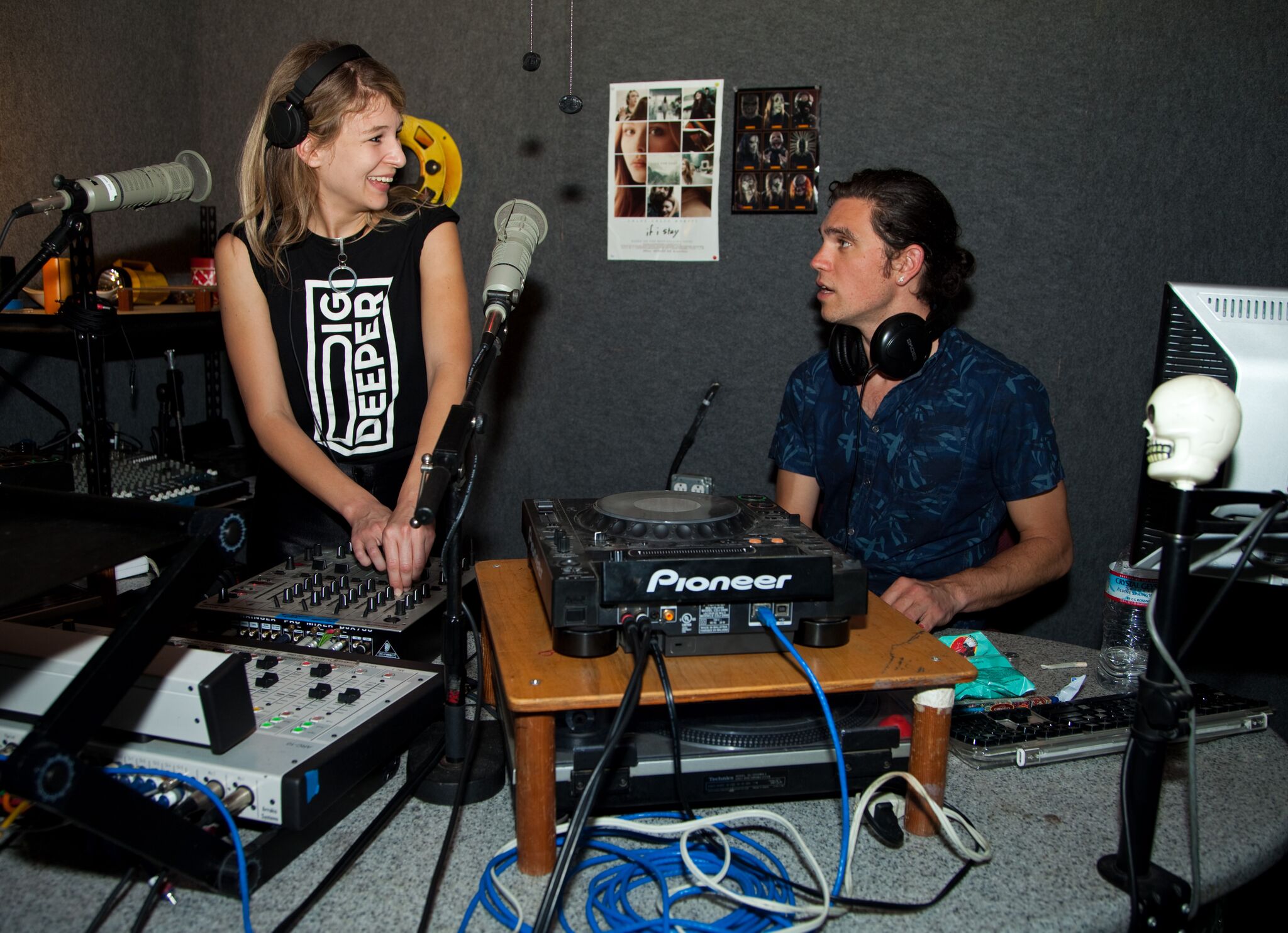 Masha's "warm house" set is infused with retro cuts from Gladys Knight, smooth jazz saxophone and even a Jennifer Grey line from Dirty Dancing. Her music definitely sets the tone for the night ahead.
As the Lips & Rhythm show comes to a close, we prepare to move on to the last stop of the night, a "sweat-box underground party" hosted by a group called Reptile Society. Excited about what they bring to the mix, Jesse says the group is "a collective of talented young guns who showed up in San Francisco to mother funk this place up!"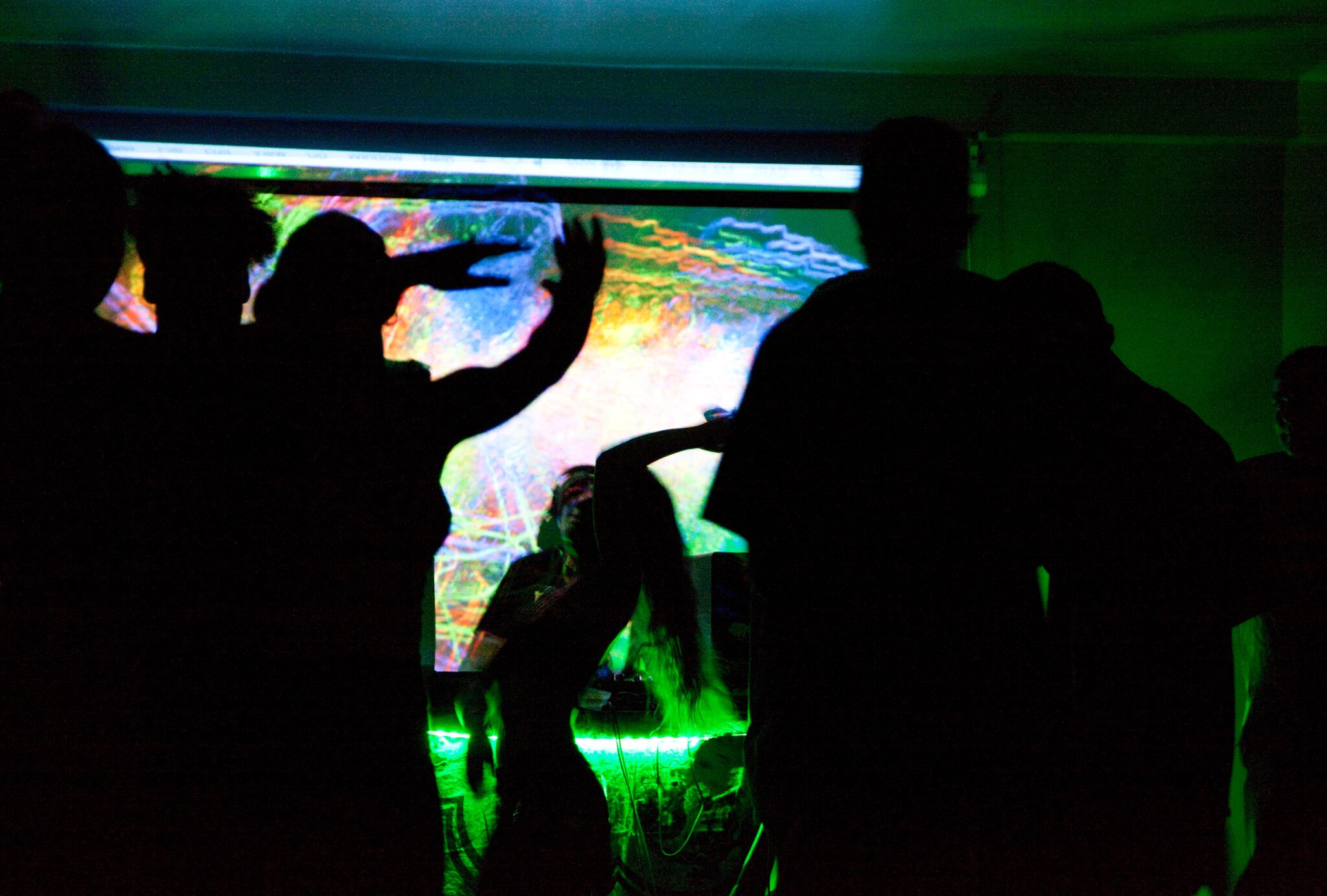 Their parties can take place almost anywhere; tonight it happens to be in a two-story building that sits on a corner of Mission Street. Innocuous looking from the outside, inside is a darkened steam bath of sorts, with loud beats and lighting visuals. People dance and as the night wears on more arrive.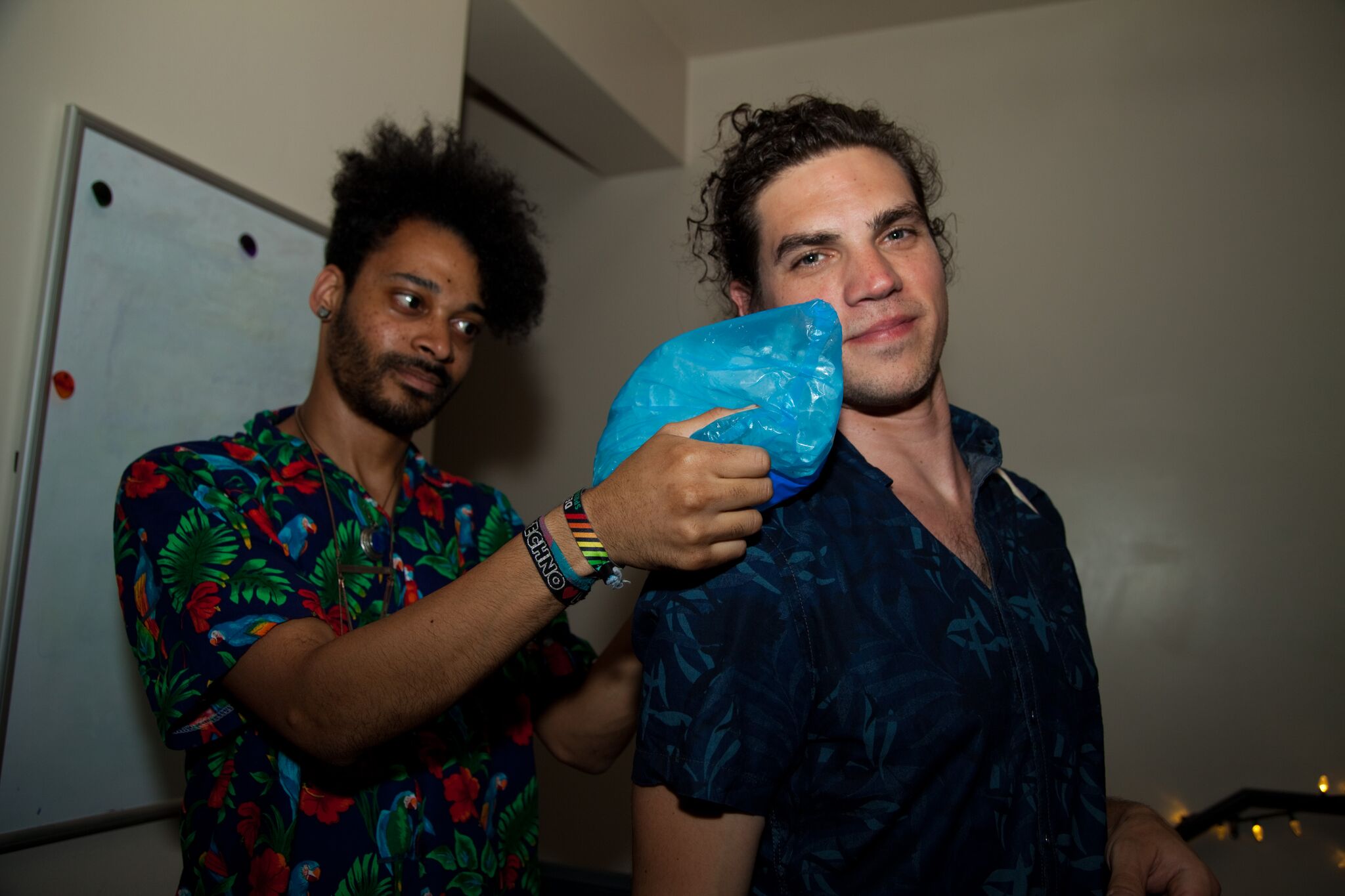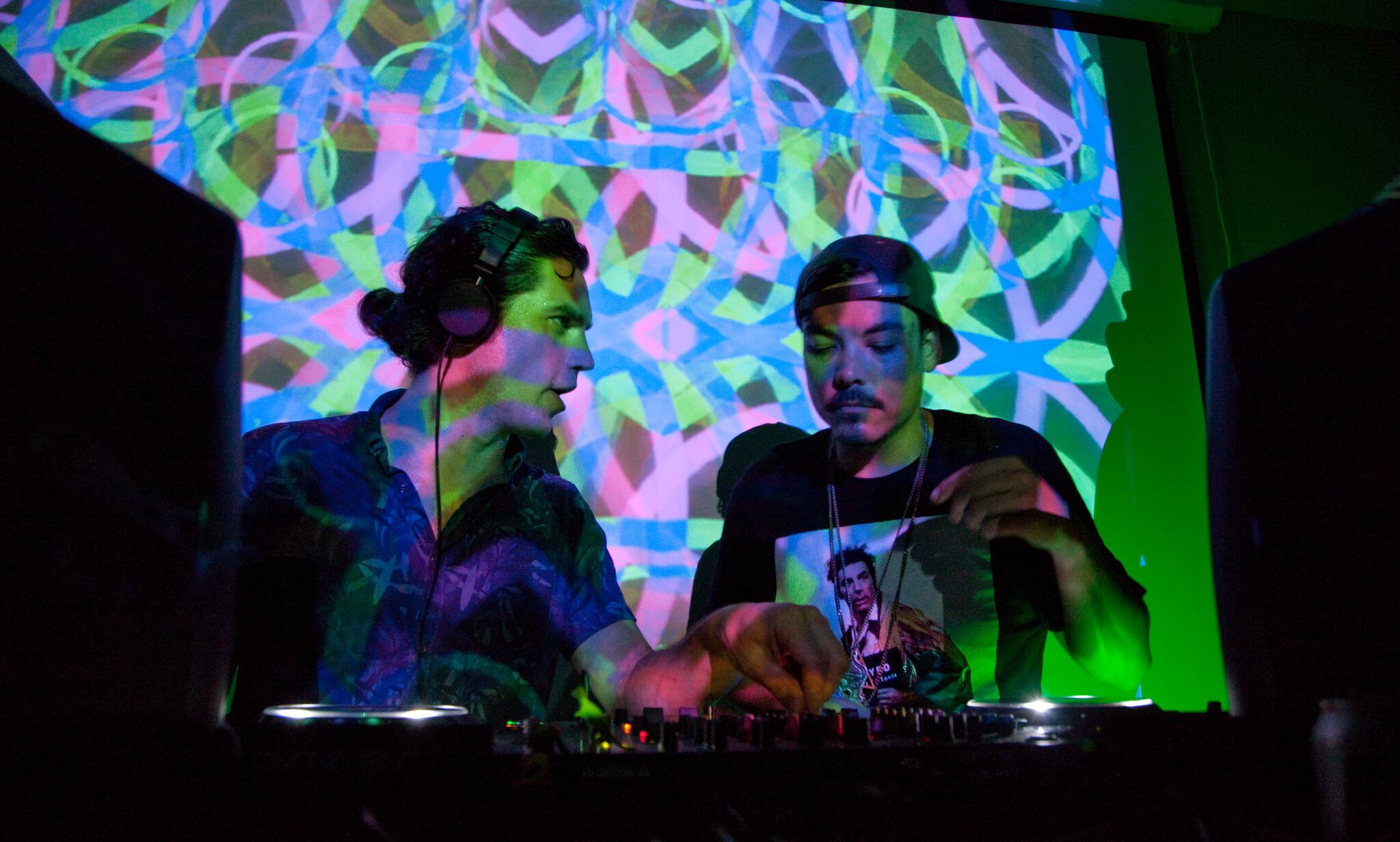 Sometime after 1 a.m., Jesse's set starts. The beats pulse, his hands move across the boards and even at close to 2 a.m., when the rest of the city is starting to close down, the night feels like it has just begun.