Live Review: Jazz Fest Weekend One Shines Bright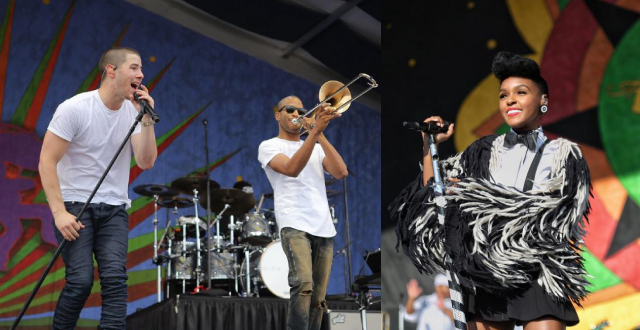 The first weekend of the 47th annual New Orleans Jazz and Heritage Festival concluded with all smiles, as the weather conditions kept perfect and the diverse artistry impressed on all stages.
Three straight days of sunny conditions on the Fair Grounds Race Course, made the festival experience divine. There were plenty of tributes to Prince, who passed away unexpectedly last Thursday, including a plane that wrote out his name in jet streams, high in the sky.
Friday saw memorable performances by New Orleans trumpet master Kermit Ruffins and his backup band, the Barbecue Swingers, classic rock group Steely Dan bringing the good vibes as they have for so many years, the always-charismatic Janelle Monae, and the most impressive being Sharon Jones and the Dap Kings, who brought a high-octane show that inspired the all-ages crowd to keep on dancing.
Saturday had blues artists John Hammond and San Francisco's Boz Scaggs playing back-to-back in the Blues tent, while Pearl Jam closed out the main Acura stage. Red Hot Chili Peppers guitarist Josh Klinghoffer, drummer Chad Smith, plus Kings of Leon drummer Nathan Followill also played an encore performance of Neil Young's "Rockin' in the Free World." Van Morrison closed out the Gentilly stage playing saxophone and harmonica with a small backup band consisting of organs and keyboards, drums, bass, and guitar.
Sunday showcased some of the best talent and saw the largest crowds. From the invigorating morning performance by the Electrifying Crown Seekers in the Gospel tent, to groovy piano skills of Henry Butler & Jambalaya at Congo Square stage, plus the upbeat tunes blasted by Grammy award-winning cajun artists Beau Soleil avec Michael Doucet on the Fai Dos Dos stage. Most spectacular were country blues rock vocalist Elle King showcasing her blonde dreadlocks, golden face paint, and powerful vocal skills paired with black guitar and golden banjo on the Gentilly stage, singing her own tracks from her debut album Love Stuff, along with a sensational rendition of reggae track "Sister Nancy" and her favorite song of all-time, "Oh Darling" originally by the Beatles.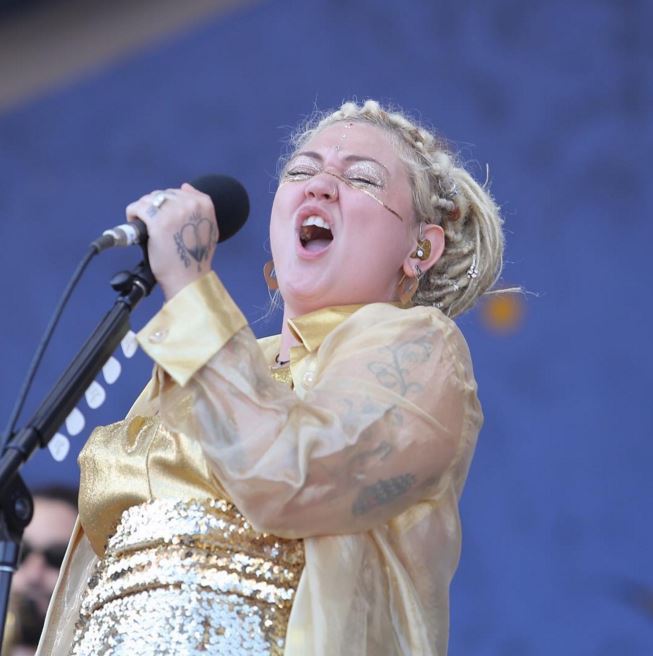 Elle King Performance via @jazzfest
The weekend's final afternoon ended with a moving performance by the Red Hot Chili Peppers, who interwove old and new during their long, raucous set, with pinnacles occurring during by their masterful rendition of "Under The Bridge," and during their closing moments, when Flea introducing New Orleans legends George Porter Jr., Ziggy Modeliste, and Ivan Neville from The Meters for a jam session and their final song was a ten-minute version of "Give It Away." 82-year-old blues titan John Mayall crushed it as the final act in the blues tent, showing no signs of slowing down and letting his enthralled audience know that he intends to return to Jazz Fest next year.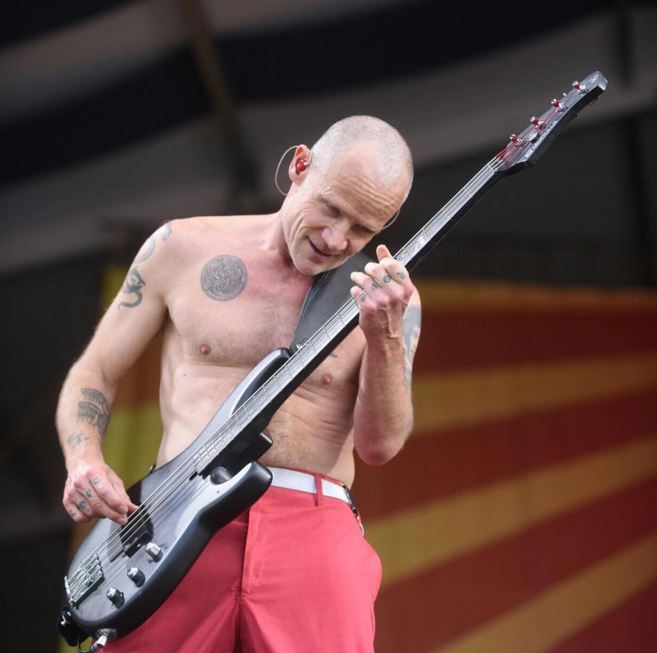 Flea (Red Hot Chili Peppers) via @jazzfest
While the first weekend of Jazz Fest managed to be near-perfect thanks to ideal climate, next weekend's lineup will most certainly outshine and take musical emotion to the next level with performances by Lauryn Hill, Paul Simon, Gary Clark Jr., Elvis Costello, Neil Young, Stevie Wonder, Beck, Snoop Dogg, Buddy Guy, and of course, Trombone Shorty closing out the Acura stage, per tradition.