Chef Kyle Itani, chef and co-owner of the popular Hopscotch Restaurant, an American restaurant with a Japanese culinary twist, is about to embark on to his next cooking venture—Itani Ramen.
In anticipation of the restaurant's official opening (slated for mid-April) Itani has set up a pop-up series to keep ramen cravings at bay in the meantime.
For the series, Chef Kyle designed a menu reflective of his extensive travels in Japan. Itani Ramen will offer a simple, seasonal menu that highlights ramen from different regions—a new style rotated into focus each weekend.
Other Japanese appetizers such as house-made gyoza and uni will also be offered. In the style of classic ramen, the menu created by Itani and Chef Brian Ikenoyama, who oversees the daily culinary operations, is affordable and straight-forward—two choices of ramen, one regular and one vegetarian, gyoza, a salad and a pickle side, and you're good to go.
Beverage options will include your choice of two sake, two shochu (neat or rocks), Asahi beer on draft and non-alcoholic sodas.
Fun fact: Chef Itani was a winning contestant on an episode of Knife Fight an American cooking competition television series on the Esquire Network. Here's a clip.
Pop-Up Schedule:
March 19, 20
March 25, 26, 27
April 1, 2, 3
April 8, 9, 10
6pm to Midnight
+++ Itani Pop-Up, 1736 Telegraph Avenue, Oakland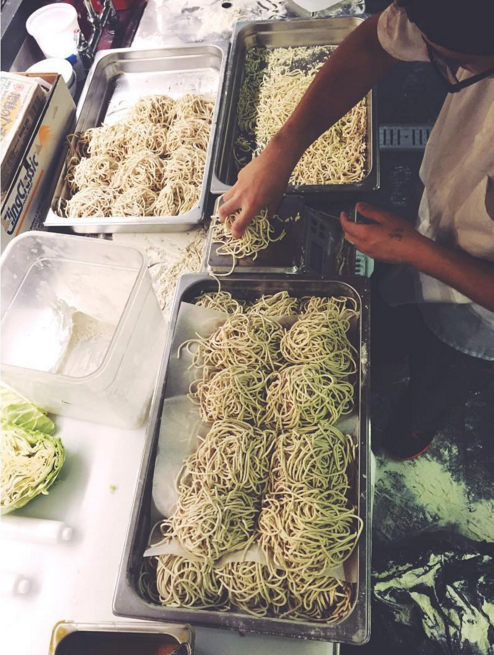 Img via Instagram @ItaniRamen