5 SF IndieFest Party Picks: Big Lebowski, Bad Art, Space Jam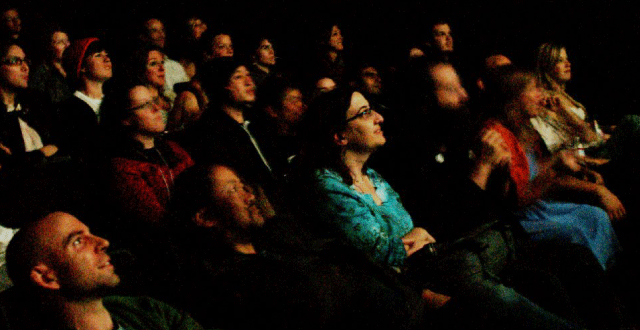 The 18th Annual SF IndieFest is upon us! This annual event, run by the non-profit SF IndieFest, brings a wide range of independent and alternative films to San Francisco through three key annual events (SF IndieFest, SF DocFest, and Another Hole in The Head).
This year there are over fifty SF FilmFest events and parties set to take place between February 11 – 25. You'll defiinitely want to consult the full calendar for yourself, but here are our party picks to get you started!
The OPENING NIGHT PARTY
Everyone knows, there's no running in the movie theaters – but getting SF IndieFest started with a dancing start is totally allowed. Catch the film Frank and Cindy at Brava Theater, then head to Dance Mission for 80s and 90s hits and an open bar. Thursday, February 11, 930pm, free entrance with Frank and Cindy movie ticket stub.
One challenge with underground film is that there's a good chance you haven't heard of a lot of these films. Take this opportunity to meet filmmakers, curators, and other film fans who probably have their own SF IndieFest itinerary of films they plan to catch.
BAD ART GALLERY
Maybe bad art and good film are actually an unlikely winning taste combo – like everything about Napolean Dynamite, or cheese and fruit? Actually I really only love one of those two examples I just gave (hint: tater tots and quesadillas!), but that's not the point here. Like most people, I'm wiling to try anything once – and seeing that this is the return of The Bad Art Gallery, that must mean others have been here and want more. Give the people what they want!
The SF IndieFest website promises, "bad art, selectively curated from the finest thrift stores, flea markets and dumpsters of the Bay Area…" which sounds like the potential source of some ironic and interesting clutter/treasure photo ops. This event is free to attend, plus drinks on the house from Lagunitas, Pabst, Tito's, #209, Herradura and Pussers. Double freebies? This party sounds all good and no bad so far. Friday, Feb 12, 8pm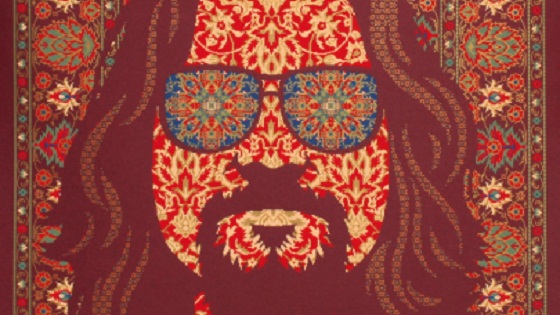 13th BIG LEBOWSKI PARTY
If you love The Dude, then this is a proper way to spend Valentine's Day Eve. Okay, that might not actually be a holiday, but so what – The Dude wouldn't care and neither should you. Comedy will reigns supreme at Brava Theater and the Bawdy Caste (who perform Rocky Horror every month at The Clay) will be the ring leaders. They will be performing The Big Lebowski Live On Stage as the film plays behind them on screen. Mini bowling and White Russians are also happening. Costumes may be handsomely rewarded with prizes. Saturday, February 13, 8pm, $15
ALAMO DRAFTHOUSE FANTASTIC FLICKS and MUSIC SHOWCASE KICK OFF PARTY is expected to be a good time. SF IndieFest knows it's way around good film like Noise Pop! knows good music, so we expect the series of Music+Film titles they are co-presenting to be something we won't want to miss. Friday, February 19, 8pm, Free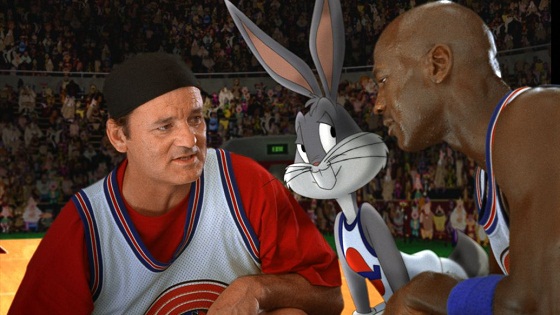 MOVIE ROAST of SPACE JAM
Space Jam's 20th Anniversary is upon us, and like every old star that refuses to burn out, it deserves a good roasting! The Bad Movie Night crew from the Mission's Dark Room Theater are doing the honors. Movie Roast hosts Sherilyn Connelly, Alexia Staniotes, and Jim Fourniadis will be on the mic. In the meantime, go peruse the Space Jam website still in the great interwebs- in all its outdated glory. Costumes and silliness on the sidelines are encouraged. Saturday, February 20, 9pm, $12
Warning: these songs might get stuck in your head.