Beginning next month, The Contemporary Jewish Museum will celebrate the life of legendary concert promoter Bill Graham. The exhibition, titled Bill Graham and the Rock & Roll Revolution, opens March 17 and runs through July 5. Bay Area residents will have the chance to explore the first comprehensive retrospective about the career of the famed rock impresario.
The upcoming exhibit spans Bill Graham's childhood as a German Jewish refugee, all the way through his pivotal role in making rock music a multi-billion dollar global industry. The exhibit delves into his unprecedented success as a rock promoter and his pioneering work behind the scenes to use rock music as an instrument to raise consciousness and deliver aid to those in need. The exhibit has been organized by the Skirball Cultural Center in Los Angeles, an educational institution devoted to sustaining Jewish heritage and American democratic ideals.
Bill Graham and the Rock & Roll Revolution will contain 250 objects, including memorabilia, photographs, psychedelic art, and more. Many items will be on display for the first time, coming from the private Graham family archive and other lenders including Carlos Santana's personal collection and the Experience Music Project. There will be stunning backstage and concert performance images from San Francisco's musical past and rock and roll royalty, an insane collection of original Fillmore posters, plus famous instruments.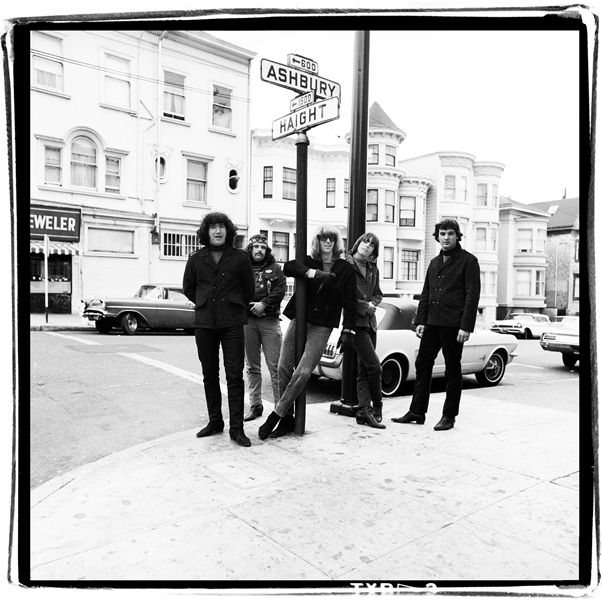 This show will definitely have immense nostalgic appeal to anyone who was there in the heyday. It's also going to be great way for younger generations to understand how Bill Graham helped transform rock music into the highly lucrative phenomenon of rock theater that persists today. His story is also a survival story and the show illuminates how Graham's childhood experiences as a Jewish emigrant from Nazi Germany fueled his drive and ingenuity as a cultural innovator and advocate for social justice.
Select Famous Memorabilia To Be On Display:
– The original apple barrel that greeted guests at the Fillmore Auditorium with fresh apples, representing Graham's wish "to make the place more haimish" (warm and comfortable), accompanied by a sign that read "Take One or Two"
– Boots worn by Keith Richards of the Rolling Stones during the "1981 Tattoo You" tour
– Janis Joplin's velvet top, bell-bottoms, feather boa, and leather bag from 1968
Images From Famous Bay Area Concerts:
– B.B. King backstage at San Francisco's Winterland Auditorium in 1967
– Jimi Hendrix performing at Fillmore Auditorium from February 1968
– Bob Dylan and Jerry Garcia playing at Day on the Green 1987 inside the Oakland Coliseum
– U2 hosting a free concert at the Justin Herman Plaza back in November 1987
The Contemporary Jewish Museums hours of operation are 11am-5pm Friday through Tuesday, closed on Wednesdays, and open 11am-8pm on Thursdays.
PREVIOUSLY: Before Fame: Amy Winehouse Exhibits in SF Explore Singer's Life, Love of Family