Before Fame: Amy Winehouse Exhibits in SF Explore Singer's Life, Love of Family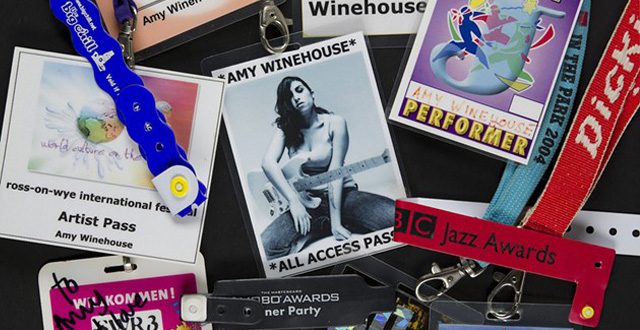 Amy Winehouse: A Family Portrait has arrived to San Francisco's Contemporary Jewish Museum on loan from London and will be on display until November 1.
The robust exhibit at 736 Mission opened on July 23, exactly four years since Amy Winehouse's sudden death, offering a glimpse into the British music star's human side through the display of personal items and memorabilia honoring her memory and accomplishments. More importantly, the exhibit provides a personal portrait of Winehouse's family life and Jewish heritage that were not always visible in her public life.
Amy Winehouse's brother Alex provided the Contemporary Jewish Museum (CJM) with some of her personal belongings and wrote many of the notes on display at the exhibition. One particularly moving piece is a suitcase filled with old family photos that Amy went through just days before she died, symbolizing the immense love she had for her family as well as the pain she might have felt towards the end of her life. Overall, the exhibit shows how the iconic, blue-eyed soul singer consistently maintained a commitment to her family heritage, a characteristic hardly ever discussed when mentioning her name.
Additionally, an exhibition of contemporary art organized by The CJM titled You Know I'm No Good after a track on Winehouse's 2006 album Back to Black—created in response to the Amy Winehouse phenomenon will be on view in an adjoining gallery. The exhibition includes work by Rachel Harrison, and new commissions by Jennie Ottinger, and Jason Jägel.
We talked with CJM's associate curator, Pierre-François Galpin, about his role at the museum, the creation of the Amy Winehouse exhibit and the legacy of the polarizing pop star and her family.
Which part of the exhibit evokes the most emotional response for you?
There are many, but I think the most poignant ones are the family and school sections. That's a part of her life that nobody really knows about; the public knew her when she got famous, we know about her successes and her challenges. The object that really moves me in the show is a large leather suitcase in which she kept dozens of photographs of her family and friends. The story itself is moving, as she was going through these photographs a few days before she died. I also relate to this object, and I think a lot of us do; I love going through piles of old photographs, and remembering memories. The suitcase shows how attached Amy was to her family, friends, and people that she cared about.
When did CJM partner with Jewish Museum in London to borrow the Amy Winehouse exhibit?
It's the first collaboration we are doing with them. The original idea started with an exhibition about British Jewish musicians that Elizabeth Selby—the curator at the London museum— organized in 2011 coincidentally when Amy passed away. A year later, I think that she discussed with Amy Winehouse's brother Alex and sister-in-law Riva to do a show about the singer; a show that would explore her life, her family history, and her Jewish roots as well.
The show opened in 2013, and then it traveled to two other museums: the Jüdisches Museum in Vienna, Austria, and Beit Hatfutsot, Museum of the Jewish people in Tel Aviv, Israel. We are the fourth institution to host the show, and its U.S. premiere. The exhibition is part of The CJM's commitment to address Jewish culture from different point of views: visual contemporary arts, history and religion, but also pop culture, and in particular Jewish journeys through the music industry. Amy Winehouse: A Family Portrait fits in the balanced programming that we have.
What types of decisions did you have to make during setup?
The narrative of the show, its progression and different sections, was decided by Alex Winehouse. The two first sections go from her family history and her childhood to her years at the Sylvia Young Theater School when she was a teenager. The next section explores her musical influences with her collection of LP records and CDs. The following section shows her life at home, where you can see her private belongings, such as her books, fridge magnets, and vintage objects, and also her fashion tastes through some of her clothes and shoes. The two last sections, one is about London and the different places that were important in her life (her schools, her grandmother's home, etc.), and one both about her fame with artifacts from her career, and her ongoing legacy.
In terms of curation, our main task was to organize inside each of the sections, where objects would go, in which order, with which labels. A courier from London was with us during the installation, and we worked closely to respect the original progression of the show.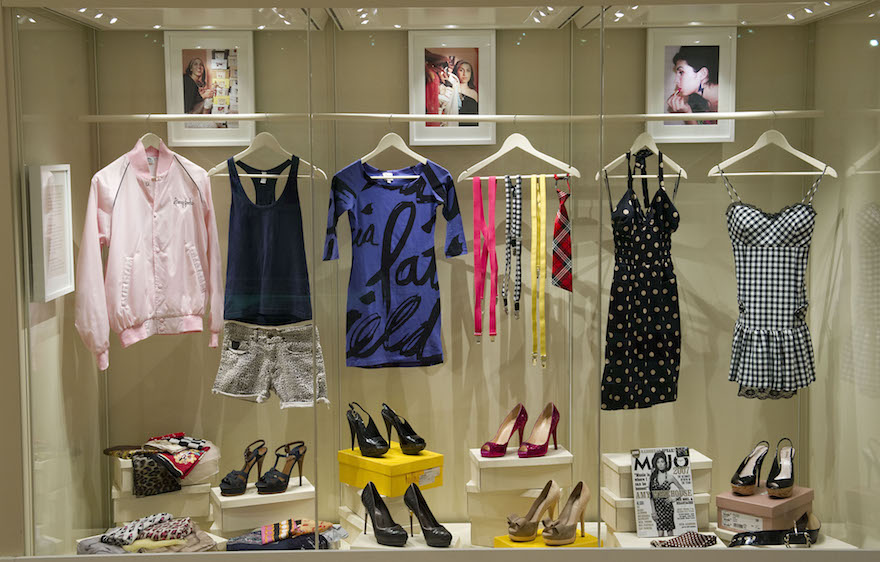 What is your big takeaway overall from viewing the entire exhibit?
I was actually giving a tour of the show to the public today, and heard their thoughts about the exhibition and Amy. We talked a lot. The bigger takeaway that came through was that the exhibition is an attempt to show Amy's human side. Her celebrity status and tragic journey makes us think she was really different from us. But, she read books, collected fridge magnets, was attached to her family, and loved collecting photographs. As Alex Winehouse says, the exhibition is not a memorial to his sister, but is about her life and her as a human being.
How long have you been with the CJM and what did you do before your current role?
I've only been here since October, so it's fairly new. I'm from France originally and have worked at the Centre Pompidou in Paris, and was a studio assistant for the French artist ORLAN. I moved to the U.S. in 2012 to study at the California College of the Arts here in San Francisco, and graduated with a Master's in Curatorial Practice here in San Francisco.
What advice would you give people aspiring to be an art curator?
Whenever I'm asked that question, I'd say that the main quality or trait to have, is to be curious. Constantly being open. It's a fine line between being open and being curious. Never have preconceived ideas about anything. As an art curator, my own interests are in contemporary arts, and especially conceptual photography. I would have never thought I'd work on an exhibition about Amy Winehouse—though I've always been curious about bringing pop culture into the art museum.
I was curious, I was open, and in the end I learned a lot about Amy, and about her legacy that is still going on today. Our companion show, You Know I'm No Good, shows three contemporary artists' works inspired by Amy's musical influences and public image. These dialogues, between visual arts and pop culture, seem more vital to me than before, and it is something I also learned from working on this exhibition.