Does the name Dan Savage the advice columnist for Savage Love or Arianna Huffington of Huffington Post sound familiar? Well, they are just two of the fabulous personalities making an appearance on the JCCSF's upcoming events calendar.
Listen to talks from inspirational, historically and culturally relevant speakers, peep a full-on burlesque show, get your dance party on, listen to new music, or feed your inner foodie at one of their food tasting events. You can find a wide range of experiences through their Arts & Ideas calendar.
The JCCSF is based in San Francisco and is a resource to the entire Bay Area community. It's the oldest Jewish Community Center on the West Coast, and perhaps the newest place for you to check out an upcoming event.
The JCCSF has the something-for-everyone spectrum covered, here are six upcoming events we think you might enjoy.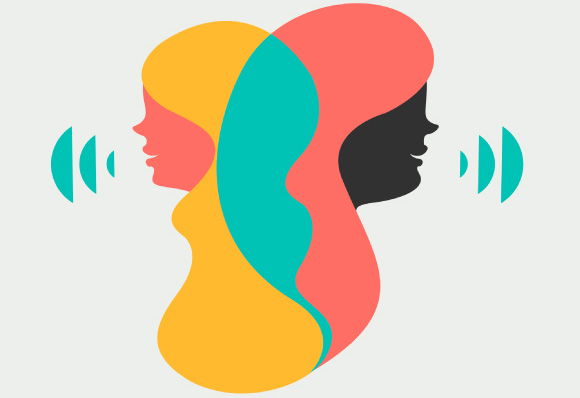 Call Your Girlfriend Live Podcast Taping
Call Your Girlfriend is a podcast for long-distance besties everywhere, created by radio producer Gina Delvac, NYmag.com columnist Ann Friedman and Forbes "30 Under 30" recipient Aminatou Sow. The podcast is just how I like my ladies; witty, smart, and full of random knowledge.
You never know what these ladies will be chatting about;Â Ruth Bader Ginsburg, the beauty of caftans, Kimye, Hillary Clinton, casual racism, emojis, straight people, California, rom-coms, you name it, it's fair game.
Find out what BuzzFeed, Entertainment Weekly, and Elle UK have been buzzin' about – catch these three long-distance BFF's on Friday, February 19th for a live taping of their podcast. Come early for a complimentary wine tasting before the event, provided by Justice Grace Vineyard. Cheers to ladies' night!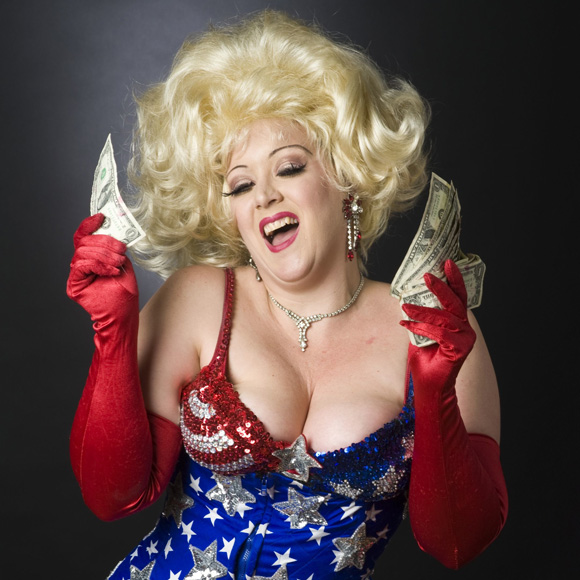 Take It Off! The New Burlesque
Va-Va-Voom! Take It Off! is turning heads and taking center stage. From classic burlesque tributes to punk rock revisionists, women (and men) of all ages, sizes and backgrounds have teamed up to create this colorful, imaginative, and sexy revival showcase.
Burlesque babes Miss Dirty Martini and Julie Atlas Muz join aerial artist Miss Harvest Moon, Roky Roulette (the world's only pogo striptease artist) and emcee extraordinaire Kitten on the Keys have cooked up a steamy night of T&A (talents and attitude). Save the date: Friday, March 18th.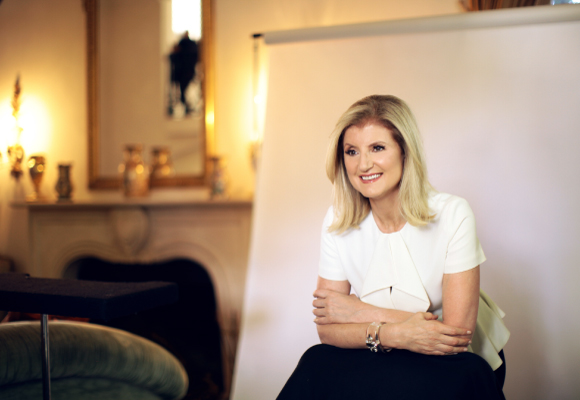 Arianna Huffington
Motivate and energize the spirit by hearing from someone truly inspiring. Find president and editor-in-chief of the Pulitzer Prize-winning Huffington Post, and one of Forbes' Most Influential Women In Media, Arianna Huffington on Tuesday, April 12th.
Arianna is well-respected on all accounts; she has led a remarkable life and bad-ass career that has redefined the media as we know it. However, she is not here to brag. Instead she is here to share her insight and deeper philosophies on happiness and success. Her most recent gift to readers is her book The Sleep Revolution. This is not a "How To Influence People" and win big accounts, type of book. Instead, Arianna offers a thoughtful examination of the importance of sleep, personal health, well-being, productivity and giving back.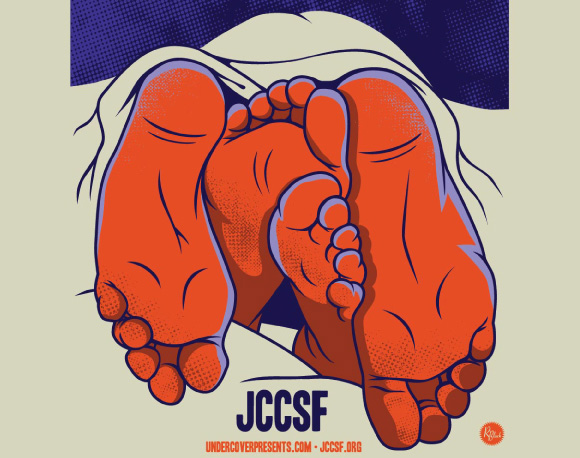 UnderCover presents Under the Covers
Don't sleep on this event! This is not UnderCover's first time throwing parties or seducing the senses. This award-winning series will bring together dance-worthy groups Midtown Social and Planet Booty.
Midtown Social is a nine-piece ensemble that blends soul, funk and rock, Think Tower of Power, Sly and the Family Stone and Chicago, combined with provocative vocals influenced by Bill Withers, Tina Turner and En Vogue. Midtown Social is high energy and is sure to bring the party…sooo, you better bring your dancin' shoes.
Planet Booty is about feeling good. Positive self-image and dance vibes all the way. Their sound is a mix of electronics and live instrumentation; a driving electro, funk, and sexy RnB blend. Think Miami Bass, Prince, Talking Heads, Zapp & Roger, meets Major Lazer, Chromeo, Daft Punk.
Find these two bands, plus an interactive art installation, film projections and special guests at the JCCSF on Saturday April 16th.
Ethiopian-born Israeli singer Ester Rada brings a musical style which blends old-school American soul, African influences of Fela funk, Afropop, and jazz. Her voice has the warm bluesy quality that's reminiscent of classic greats like Nina Simone and Ella Fitzgerald, combined with a modern sound one might compare to Lauryn Hill, Erykah Badu and Janelle Monae.
Rada's personal background has led her to a unique musical style. This artist's life begins in one of the roughest neighborhoods in Israel. Her parents were among a group of 80,000 Ethiopians who were evacuated during a famine in 1984 by the Israeli government. Her sound is a hybrid reflective of her roots there, her past singing in a military band, as well a mix of Tel Aviv's contemporary club music. Ester released her debut EP in 2013 which led to touring around the world and has opened for Alicia Keys. You can hear her for yourself, Monday, April 25th.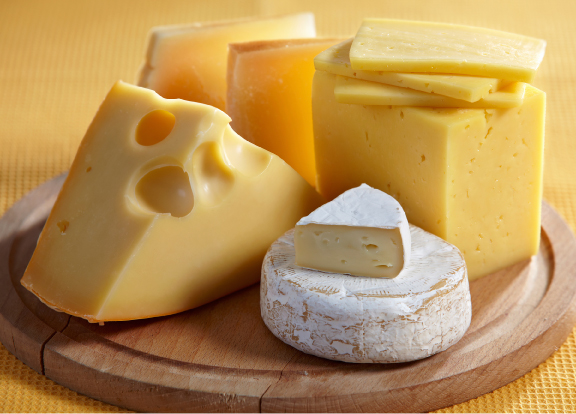 Cheese Craft
Say cheese! Did you know Marin and Sonoma Counties are the epicenter of California's lively artisanal cheese movement, home to 22,000 acres used to produce almost 100 different handmade cow, sheep, goat and water buffalo milk cheeses? Me either. I'll also admit, there are a lot of cheeses I've seen at nice grocery stores that I haven't tried. I'd like to though, and if you're like me, there is much to learn here.
Learning is fun, especially when it involves eating and drinking delicious things. The JCCSF has teamed up with the California Artisan Cheese Guild to present their second annual cheese talk and tasting. Bohemian Creamery (a favorite of the Obamas) and Tomales Farmstead Creamery will be joining in on the occasion to share more about their craft.
Sip cider from AppleGarden Farm, wine from Justice Grace Vineyards and Belden Barns, beer from Almanac Beer Company. Also enjoy other delectable bites from Canyon Market. Taste what all the talk is about on Wednesday, May 25th.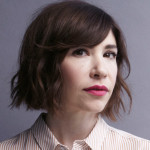 Between events be sure to also check out the JCCSF OnDemand. It includes an archive of past talks at the JCCSF, including the full conversation with Portlandia and Transparent actress, Sleater-Kinney guitarist, NPR contributor, screenwriter and all-around cool person Carrie Brownstein.