Curators' Choice: 15 Most Memorable Local Art Shows of 2015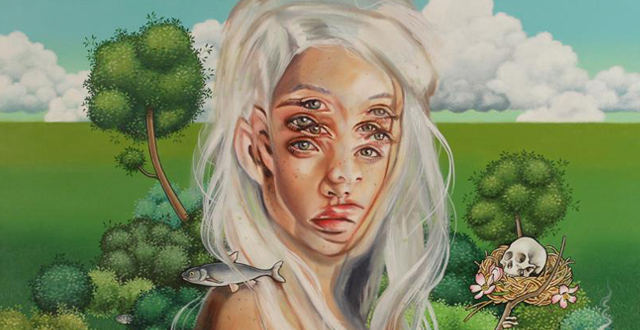 Coming up with new show concepts and never-before-seen solo exhibitions on a reoccurring schedule sounds like a near impossible task, however, these curators have been graciously leading the way in doing just that. Their galleries serve as the city's go-to places to meet up with other art enthusiasts and be introduced to new and progressive contemporary artwork.
We reached out to San Francisco curators Rachel Ralph (Fecal Face Gallery), Micah Lebrun (111 Minna Gallery), Ken Harman (Spoke Art and Hashimoto Contemporary), Bradley Platz and Kim Larson (Modern Eden Gallery) to get a look back at their year. We also spoke with Jared Jethmal, Ian Jethmal, and Calvin Wong the curator team behind Good Mother Gallery in Oakland, which opened their doors in 2015.
We asked each of these curators to name some of their most memorable art shows of 2015. To narrow it down, we asked them to select shows only from their respective galleries.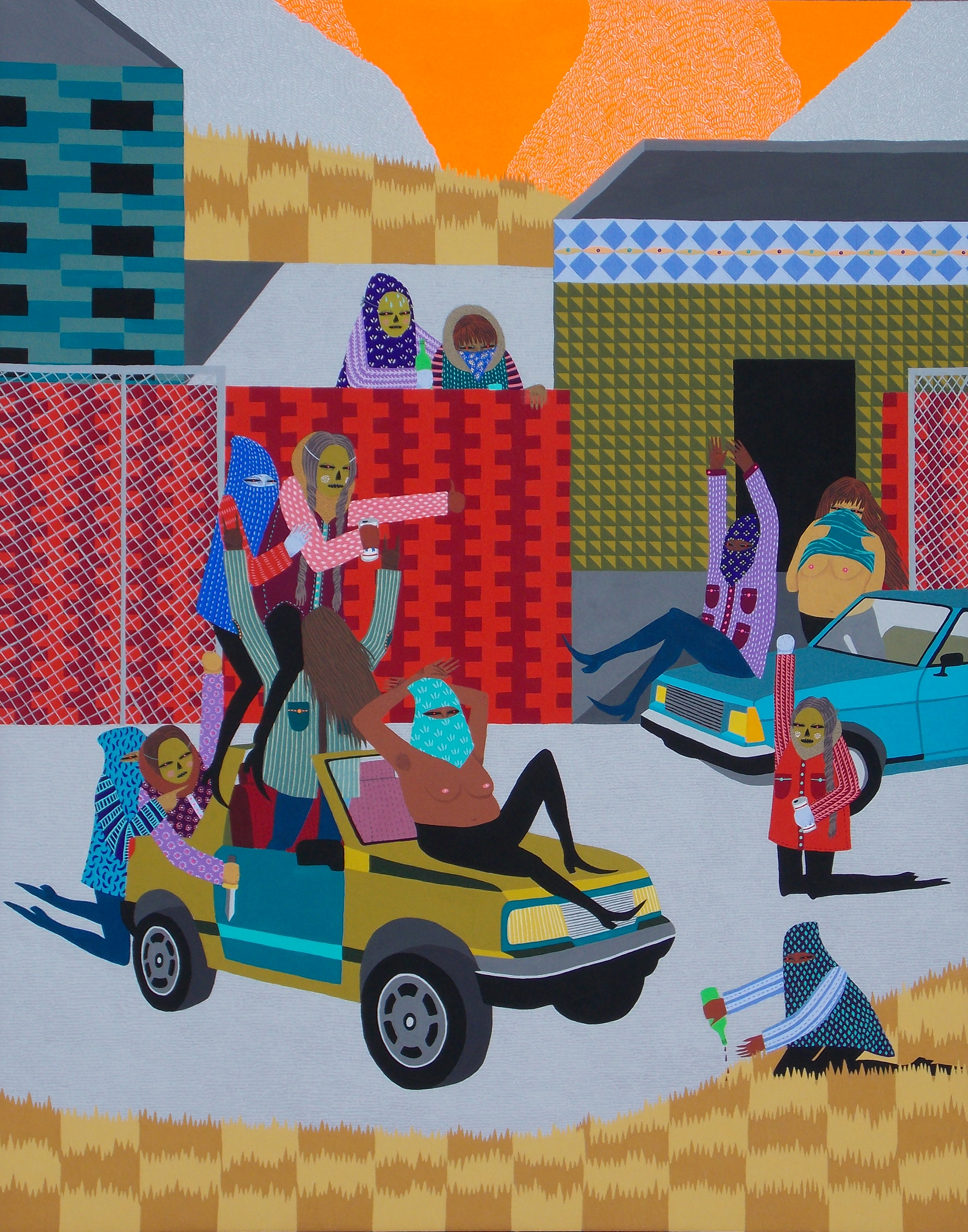 Artwork by Angela Fox, "4%ers" – Fecal Face Gallery
Fecal Face Gallery
Curated by Rachel Ralph
1. "4%ERS" – an all female group show featuring artwork by Mariel Bayona, Pakayla Rae Biehn, Monica Canilao, Claw Money, Deb, Lola Dupre, Kristin Farr, Michelle Fleck, Angela Fox, Mel Kadel, Aubrey Learner, Lauren Napolitano, Kelly Ording, Pacolli, Meryl Pataky, Emily Proud, Bunnie Reiss, Erin M. Riley, Jenny Sharaf, Minka Sicklinger, Winnie Truong, Kelly Tunstall, Nicomi Nix Turner, and Lauren YS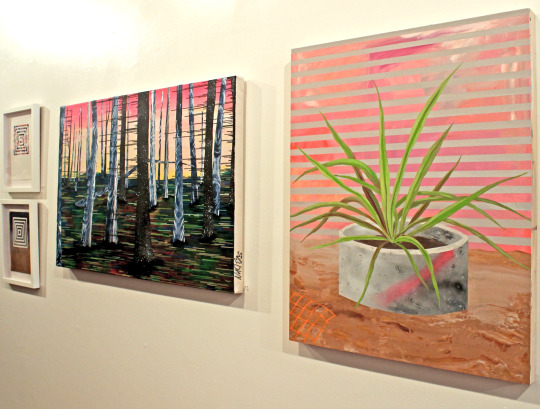 2. "Six Degrees" – a winter group show featuring artwork by Brett Amory, John Felix Arnold III, Mario Ayala, Mariel Bayona, Ryan Beavers, Jud Bergeron, Chris Burch, Ryan De La Hoz, Martin Machado, Jess Mudgett, Meryl Pataky, Lucien Shapiro, Mike Shine, Minka Sicklinger, Nicomi Nix Turner, and Alex Ziv.
3. "On Silent Haunches" – a group painting exhibition by Emily Proud, Jenny Sharaf, Michelle Fleck and Nicholas Bohac.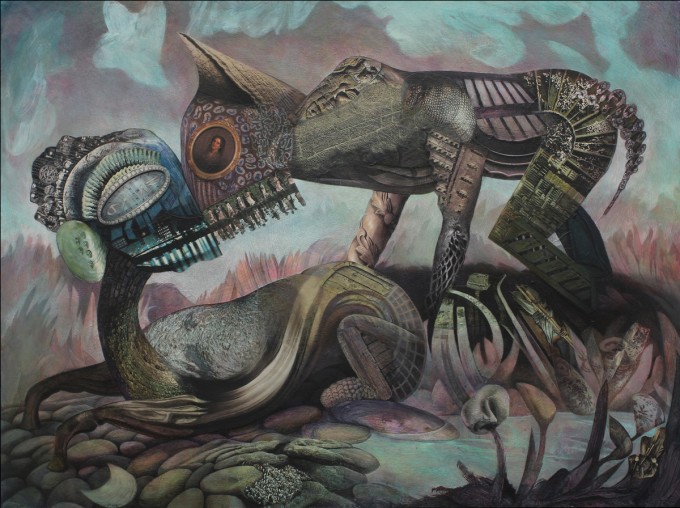 "Amor Fati" artwork by David Ball – 111 Minna Gallery
111 Minna Gallery
Curated by Micah LeBrun
1. "Imperfect Continuum" artwork by Steven Vasquez Lopez Clay and William Edwards
2. "Dream Away" a solo show by artist Jason Mitchell
3. "Amor Fati" (which means "love of fate" – "love of one's fate") featured mixed media works on panel by artist David Ball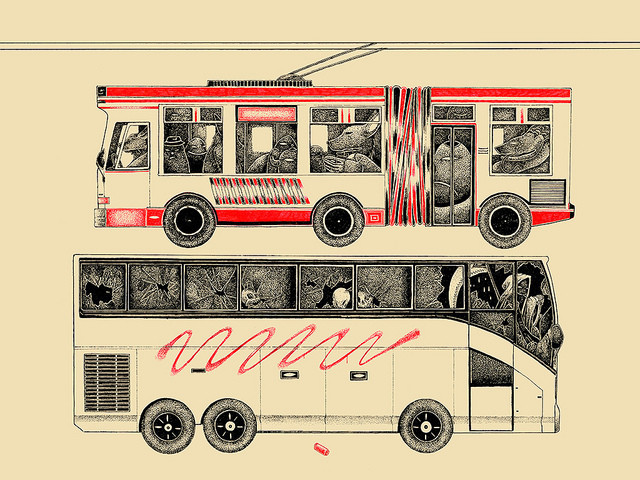 Artwork by Cannon Dill, "In My Own Time" – Spoke Art
Spoke Art
Curated by Ken Harman
1. "Pale" – the debut U.S. solo exhibition by Barcelona-based artist Conrad Roset
2. "In My Own Time" – a solo exhibition of painting, sculpture and works on paper from local street artist Cannon Dill
3. "Tropefiend" – Casey Weldon's third solo show at the gallery, the show served as an extensive exploration into Weldon's stylized world, resulting in a surreal display of subtle wit and strange beauty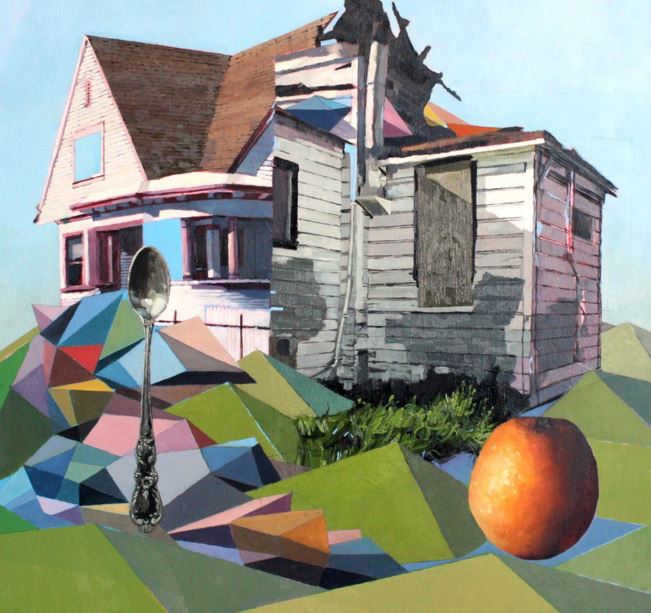 Artwork by Lacey Bryant & Mathew Robertson, "The 20/20 Project Collaboration Group Show" – Modern Eden Gallery
Modern Eden Gallery
Curated by Bradley Platz & Kim Larson
1. "Superhero IV Annual Portrait Invitational" featured dozens of contemporary artists reinterpreting their favorite comic book heroes. Artists included Bradley Platz, Daniel J Valadez, Adam Caldwell, Rich Pellegrino, Leilani Bustamante, Emilio Villalba, Catherine Moore, Brianna Angelakis, Brian Donnelly, Henry Schreiber, Isabel Samaras, Jean-Pierre Arboleda, Hannah Yata, Terry Ribera, Sarah Joncas, Melissa Morgan, Robert Bowen, Monty Guy, Steve 'Primary' Hughes, Scott Holloway, Craig LaRotonda, Matthew Robertson, Helice Wen, Steve Lawson, Brenton Bostwick, and Carl Faulkner.
2. "Verdant" was an exhibition inspired by the moment between Summer and Autumn. When lush abundance meets the soft decay and spoils of Fall. This group show featured Kari-Lise Alexander, Lauren Marx, Kindra Nikole, Lori Nelson, JeanPaul Mallozzi, Miranda Meeks, Lioba Brückner, Crystal Barbre, Jana Brike, Leilani Bustamante, Lacey Bryant, Sheri DeBow, Catherine Moore, Michael Campbell, Nicomi 'Nix' Turner, Steve Ferrera, Helen Bayly, Phillip Hua, Bradley Platz, Caitlin Hackett, Stephanie Pui-Mun Law, Susanne Apgar, Hannah Yata, Jaclyn Alderete, JoKa, Syd Bee, Michael Ramstead, Zoe Keller, Kurtis Rykovich, Anja Altenburg Laursen, John Walker, Jillian Dickson, Tracy Lewis, Happy D., and Stephanie Jucker.
This show was co-curated by Redd Walitzki. Kim Larson, co-owner of Modern Eden, adds, "I think the overall aesthetic for this show was our most pleasing curating endeavor for the year. Our goal was to accompany Redd Walitzki's solo without taking away from her works. Working with Redd was a fun way to get some new ideas but also allow for our artists to be inspired by the subject."
3. "The 20/20 Project Collaboration Group Show" was a unique concept in which contemporary artists who were given the challenge of combining forces with another artist in order to create a collaborative piece of work. Participants included Bec Winnel/Alex Louisa, Edith Lebeau/Casey Weldon, Christina Ridgeway/Tammy Mae Moon, Catherine Moore/Leilani Bustamante, Erich J. Moffitt/Henry Schreiber, Ania Tomicka/Erica Calardo, Christina Mrozik/David Bray, Lacey Bryant/Matthew Robertson, Sheri DeBow/Wes DeBow, Jessica LL Dalva/Crystal Morey, Lara Dann/John Wentz, Laura Buss/Michael Ramstead, Richard Salcido/Frank Gonzales, Candice Tripp/Butch Anthony, Joshua Roman/Megan Buccere, David Molesky/Adam Miller, and Tara Krebs/Alex Garant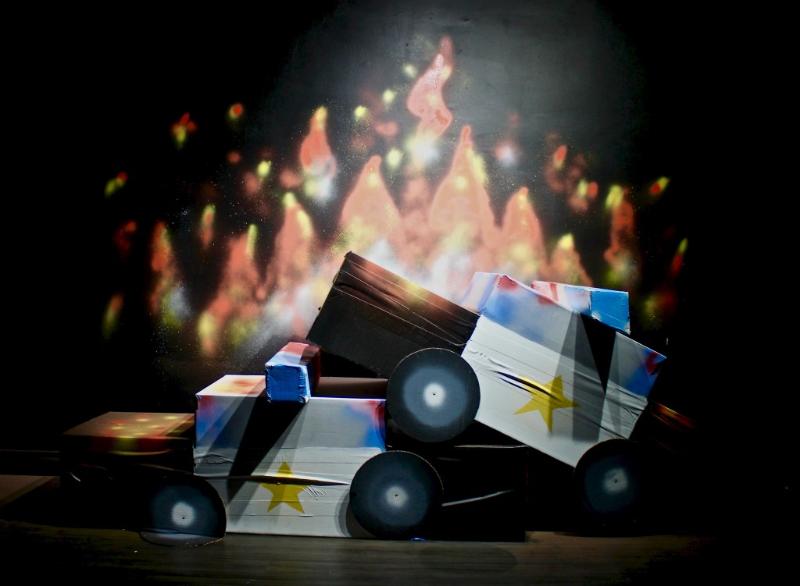 Artwork by Brian Haefling, via "Yellow Pages" at Good Mother Gallery
Good Mother Gallery (Oakland)
Curated by Jared Jethmal, Calvin Wong and Ian Jethmal
1. "Tired Hands" served as the grand opening of Good Mother Gallery. Over 50 artists were featured as part of this show.
2. "Yellow Pages" was a solo exhibition featured work by Oakland-based artist Brian Haefling.
3. Capacity, group sculpture show by Bay Area artists and beyond. Artwork by Scott Hove, Margot Rada, Lana Licata, Kyle Lypka, Oliver Holden, Andrew Luck, Charlotte Hodgson, Charlie Pollard, Kevin Welch, Lucien Shapiro, Sam Lamott, Julia Guzman, Alessandro Boezio, Alexandra Toledo, and John Casey.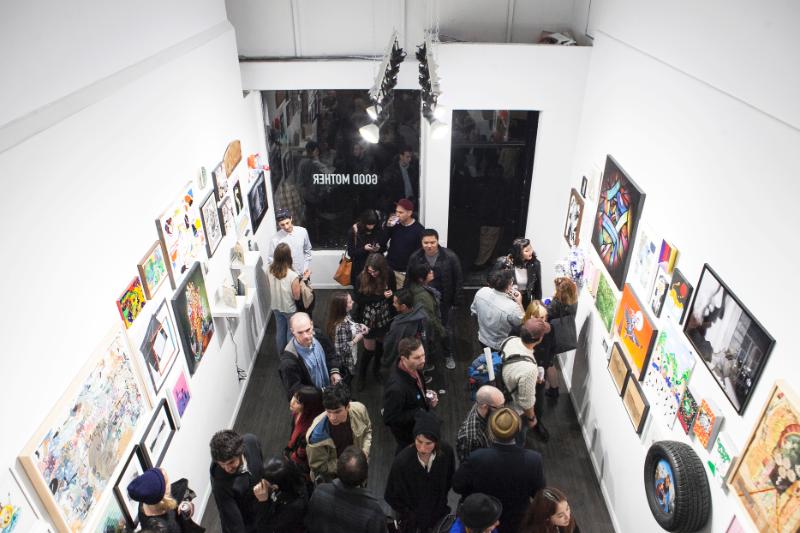 Image from the opening of Good Mother Gallery in January 2015