When your office is in the streets, everybody knows your name. At least, that was the sense I got when I met up with Souls of Society creator Dijon Bowden for the third installment of SF After Dark. Perhaps you've seen his striking portraits on your Facebook feed or have heard about similar projects that document snippets of our collective story (see: Humans of New York). Regardless, it is a welcome change in the face of all the doom and distraction that seems to permeate much of our media nowadays. The formula behind SOULS is simple, and with a profound effect. Compelling images accented by real stories of people in our community that will suddenly have you wondering about every stranger you pass.
In just 4 years, Dijon has amassed a global social media following with over 145,000 followers on Facebook alone. When he's not interacting with strangers on the streets of SF, he's busy promoting the expansion of SOULS. Yahoo! recently featured him as a part of their Weekly Flickr series. He also just launched a podcast and a website, a documentary is in the works and an Indiegogo campaign has just wrapped. After getting Souls of Society to where it is right now, he aims to empower other contributors interested in telling the stories that exist within their own communities. While some hope to keep our culture divided, fearing those who are not exactly like us, Dijon's MO is to connect humans through compassion and empathy, one face and one story at a time.
I was interested to see what a night out looked like for someone like Dijon, so I followed him to his most frequented spots in the city. And much like the social movement he's building, his night out is less about escaping and more about embracing connections in the present moment.
Round One — Samovar Tea Bar (411 Valencia St.)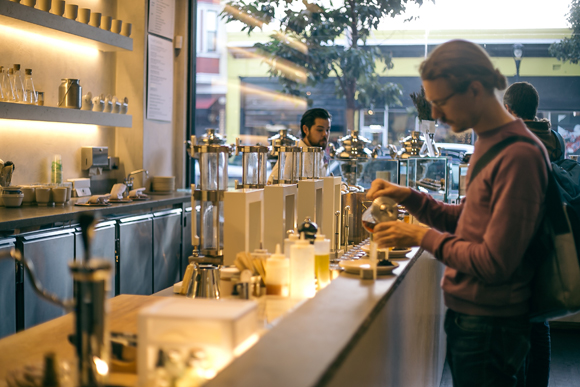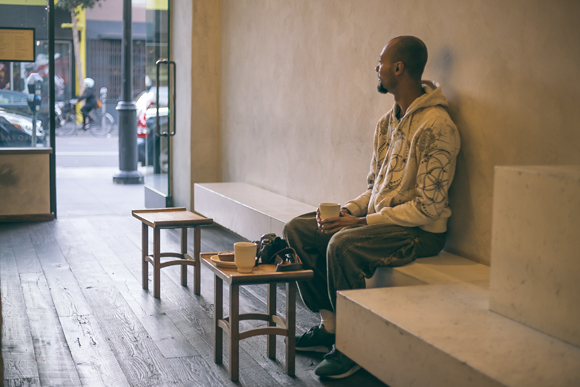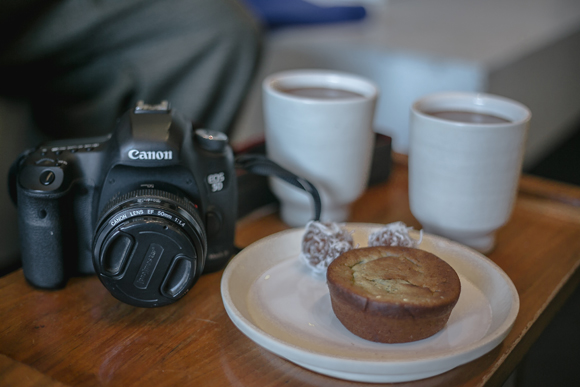 Our first stop was Samovar Tea Bar in the Mission, which Dijon describes as "minimalist and clean."  Stepping into Samovar, you are immediately hit with warm and spicy flavor notes of their famous Masala Chai, brewing from giant copper pots behind the window display (dairy and non-dairy options available).
We order a few snacks to hold us over and it is the perfect place to have a quiet moment before we hit the streets. While we're sipping chai, nibbling on rose coconut truffles and matcha mochi cakes, I notice Dijon effortlessly enter conversation with a couple who just ordered drinks. Unlike most cafe small talk with strangers or acquaintances you run into, Dijon always remains present. He isn't ever trying to rush or get to his next destination, thus very quickly engaging the people he comes into contact with.
The conversation flowed outside and the couple revealed that they were out on their anniversary, recreating their very first date. Perhaps serendipity brought the three of them together in that moment.
That's the thing about hanging with Dijon — those synchronistic moments just seem to happen, and they happen often.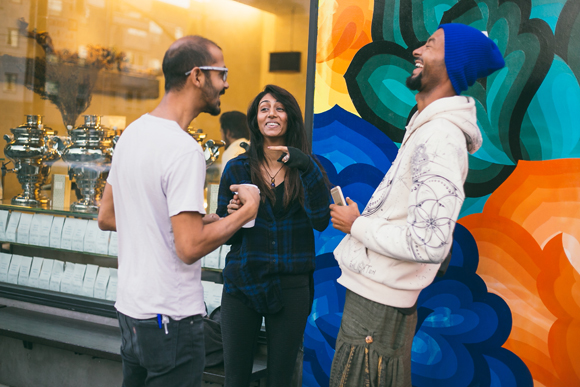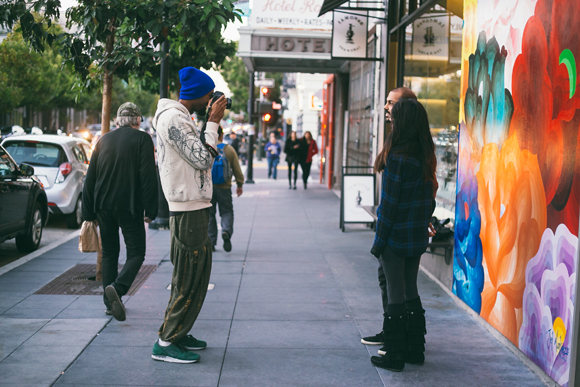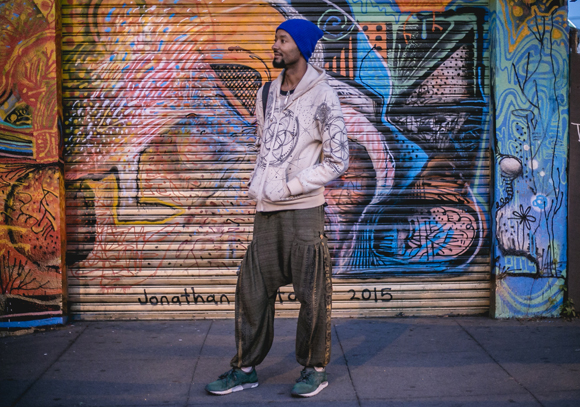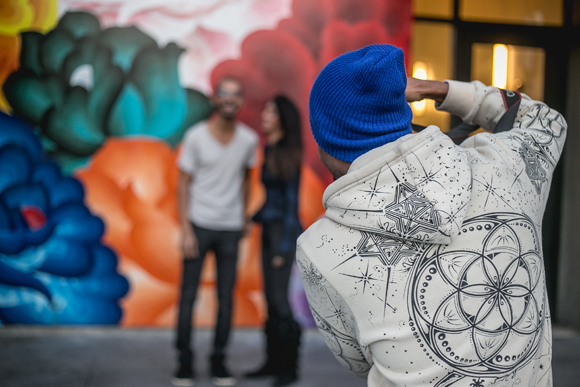 Round Two — Shizen Vegan Sushi Bar & Izakaya (370 14th St.)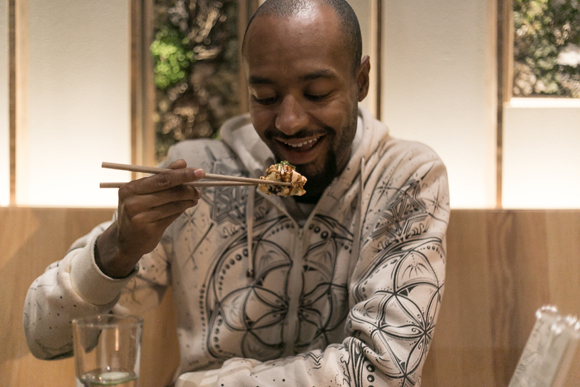 When Dijon mentioned checking out a vegan sushi spot, I admittedly had my doubts. I'm about that plant-based life, but particular about sushi – how can you adequately replace a piece of buttery salmon nigiri with vegetables?! Dijon didn't say much about Shizen except that it was "the sh*t" with a sly smile indicating I had no idea what I was actually in for. We ordered several small plates on the menu, all of them surprisingly delicious and bursting with flavor.
We started with garlic edamame and breaded sweet potato croquettes topped with a BBQ-like sauce that felt like a chicken nugget, re-interpreted. Each bite brought more enthusiasm for the next. Something about the texture and classic dishes creatively re-imagined with a variety of plant-based ingredients made me completely forget any of these were sans fish. I was not adequately prepared for Dijon's favorite item, the Hidden Agenda, a specialty roll made with tempura eggplant and fried garlic, topped with a sweet and savory sauce. Those first few bites stopped time for a moment there. The Shizen chopstick hath officially broken this skeptics' doubt.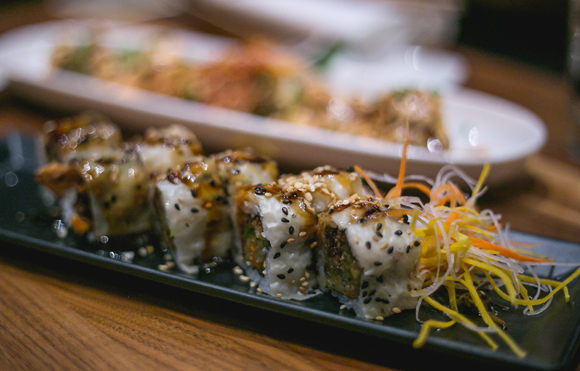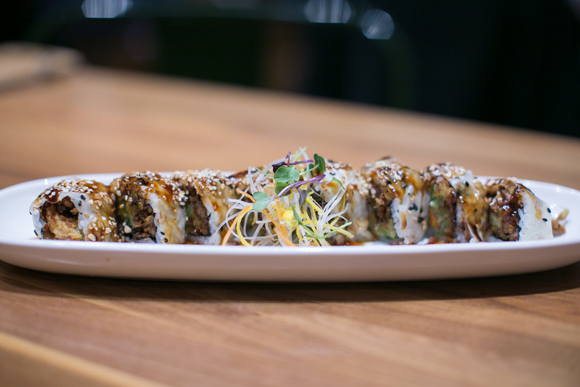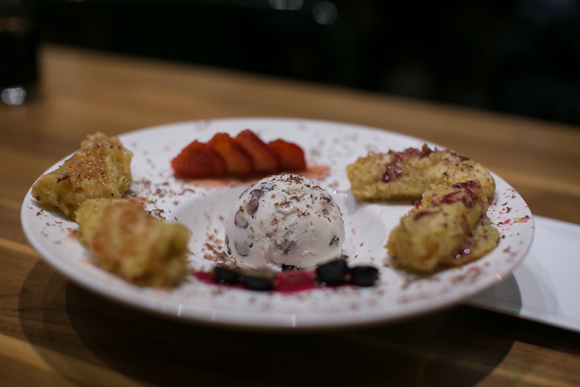 Round Three — Tea House at The Center (548 Fillmore St.)
We make our way towards Lower Haight to check out a sort-of-secret-yet-open-to-the-public tea house located inside The Center, a living community for creatives in San Francisco. Clearly Dijon is a man who knows and appreciates his tea, and often goes here to work because "the decor is relaxing and has a rustic charm."
The space is certainly inviting, immediately warm and welcoming with plenty of comfy pillows and a record player that produces more of a living room kind of vibe. "The focus is way more on connecting than commerce," Dijon reveals. It definitely feels like a fresh, innovative way to come together, beyond the been done coffee shop hang.
The bar parlor serves up a curious elixir called "Mood Shine" and the tea-du-jour to enjoy while working, relaxing or striking up conversation. Bring your laptop or stop by if you're in the neighborhood to zen out for a bit. Stay for a yoga class in the studio attached to the tea parlor. And whatever you do, definitely ask about the Butter Tea.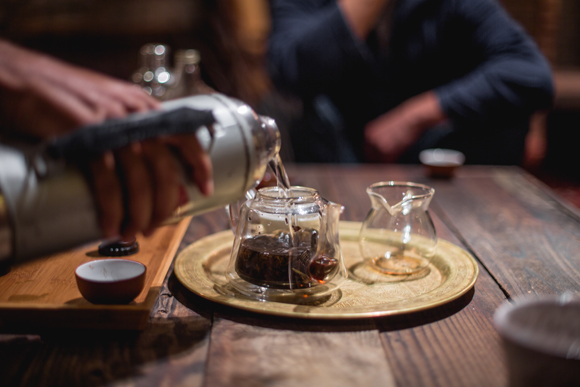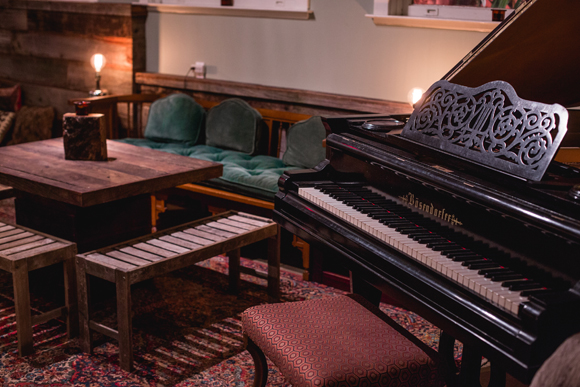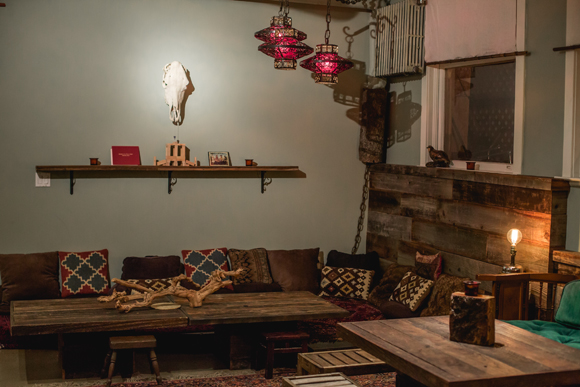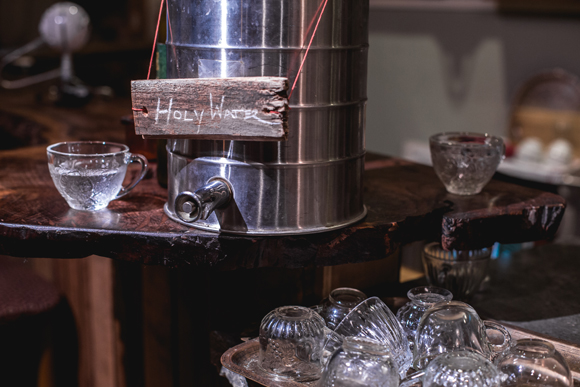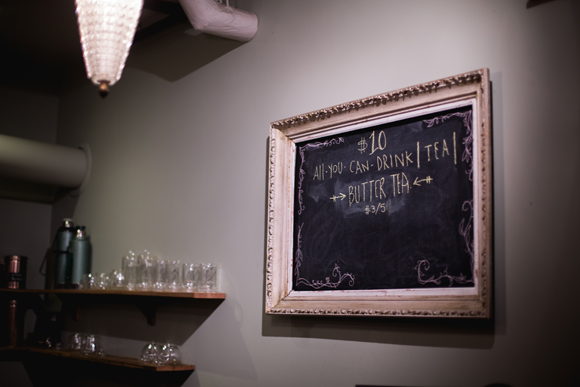 Round Four — Danzhaus Dance Center (1275 Connecticut)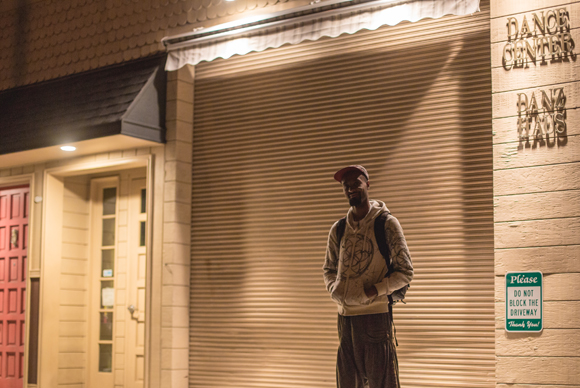 The stimulating effects of a few rounds of tea got that blood flowing so we hopped in the car and took a drive to a sweet little dance studio out in the Dogpatch. Dijon made plans to meet up with a friend for a salsa class, expressing that he appreciates moving his body "especially when it's a social thing."
As much as I love me a night out at the club, this felt like a much gentler way of getting your groove on. The small class was populated with both beginners and more experienced dancers, making it feel like a non-threatening way to learn how to move that booty salsa-style. If you've ever thought about taking up a class, from Flamenco to Can Can, Danzhaus offers late night classes and is open until 10pm on some nights.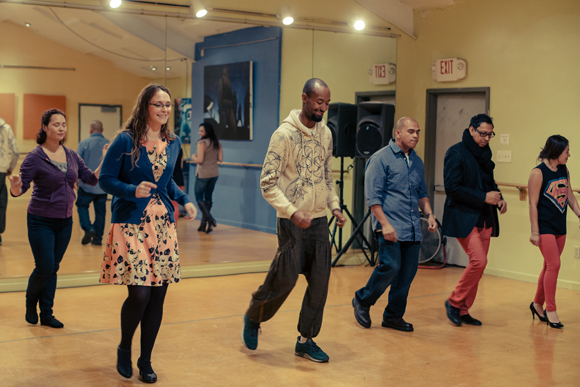 "SOULS is so popular because we keep it real. We drop in to connect, to share ourselves in the present moment, and to encourage each other. We celebrate individuality while also remembering that in the deepest ways, we're all the same. I try to focus on the positive because whatever you focus on expands.
What started out as one person walking around with a camera is now a community of over 160,000 people in 45 countries spreading good vibes. SOULS is proof that media can be more than just the facts…it can be art, it can inspire, it can change the way we relate to each other. I'm really grateful it has come through me and I can't wait to see how it continues to grow and unfold. It's the future…and it's fucking bright."