Hashimoto Contemporary will host an opening reception this Saturday, December 5th for its new group exhibition Tomorrow, which surveys progressive trends in contemporary art through the work of seventeen emerging artists.
The exhibition will present paintings and mixed media from a selection of young Bay Area artists who use stylistic techniques outside the increasingly "screenic culture". Tomorrow will take a comprehensive look at the future of art made exclusively through traditional processes in a digital age where creators are often encouraged to avoid those conventions.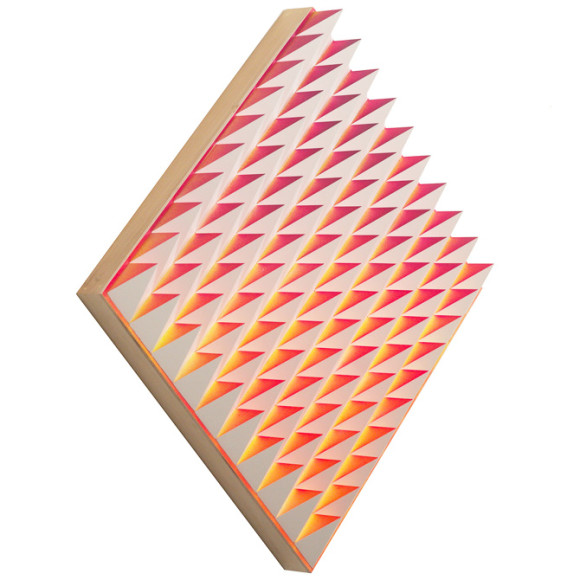 Artwork by Sean Newport
Among the participating artists is Sean Newport, originally trained in woodworking. He models and paints geometric sculptures that emulate digital imagery. Newport began his journey into art somewhat accidentally with scraps left over from past carpentry jobs. With work that seems to scream Adobe software, he has yet to turn to digital means to create what he has said is both easier and faster to do by hand.
"For now, I only have myself to rely on; the only thing that's stopping me from doing the work is me," he said.
There's also something to be said for getting behind the art in "real-time", to let viewers examine objects that are normally distorted by a more limited perspective. Jessica Ross, Assistant Director at Spoke Art (Hashimoto's sister gallery) and the curator for Tomorrow, comments on maintaining traditional art forms in a largely digital age.
"A lot of the artists have experimented with digital work and mixed media and still go back to traditional work," she said. "When you see it online it doesn't always translate into what can take hours and hours of time."
Jenny Sharaf, who sometimes imparts modern twists to delusive images of Hollywood femininity in her work, sees contemporary painting as the perfect opportunity to bring together the old and new—and this doesn't have to mean technology.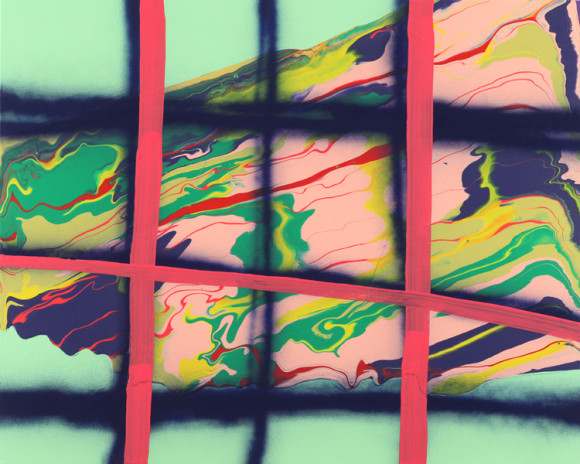 Artwork by Jenny Sharaf
"The goal in painting for me is always to build upon the past and make clear references to the personal art heroes that have been important to me in my painting discourse and historically in art and take them one step further to make something fresh and unique," said Sharaf.
"When you're able to connect the dots between the past and future, that's when your work is truly contemporary."
"Tomorrow" will run until December 19, with an opening reception on Saturday, December 5 from 6-10pm. More information and directions to Hashimoto Contemporary (804 Sutter Street) can be found here.