Your chance to majorly step up your lunch game has arrived. Starting today, a fast-paced schedule doesn't have to mean your relationship with lunch has to suffer. Start skipping the line like a whiz kid at popular San Francisco restaurants, including Arte Ristorante, Atlas Tap Room, Birba, Boulevard, Il Casaro, La Mar, Les Clos, The Lunchpad, Mochica, and Prospect. Reserve your table, pre-order, pre-pay online, and…Bon Appetite! The future of lunch is looking bright, thanks to the new app on the block, Allset. Lighting-speed, sit-down lunches just became a thing of the present.
1. Regain quality time There is an ongoing debate as to whether technology has helped or hindered our social lives. Depends on the app, I suppose. In the time it takes you to try and beat another level of whatever gem-smashing, block-building game you are currently playing, Allset can have you into an amazing restaurant crushing lunch like a champ. Here's an opportunity to have a relaxing lunch, regain your zen, catch up with colleagues in real time. The biggest question will be who to invite.
2. Add variety to your daily routine Have you considered that there are great dine-in restaurants you might have been walking right past on the way to your regular launch haunts? These restaurants don't have to be limited to leisurely brunches or the evening dinner crowd. If you reconsider the idea you can go to these places for LUNCH, a whole new list of new "lunch spots" have opened up on the map. Hit refresh and…I know, mind-blown.
3. Plan ahead, have peace of mind In the past, the deal breaker for choosing a quality lunch, versus grabbing a quick sandwich on the go is TIME. You go back to your desk completely uninspired by your lunch but, too bad, there are deadlines to be met. You shrug off the idea of a sit-down restaurant and quality food because "remember that one time we went to that one restaurant and it took forever? Or that other time we were trying to get the bill and couldn't find the server?" Attempting a sit-down restaurant mid-day might have seemed too risky. You're on the clock. You got things to do. You were late to work way too many times this month and your boss…Ehhh. Okay. Sshh. Quiet your inner pessimist. It'll be okay. Allset is here. No more waiting. The app let's you plan ahead, pre-order, pre-pay, eliminate any uncertain variables. Finally, time to relax.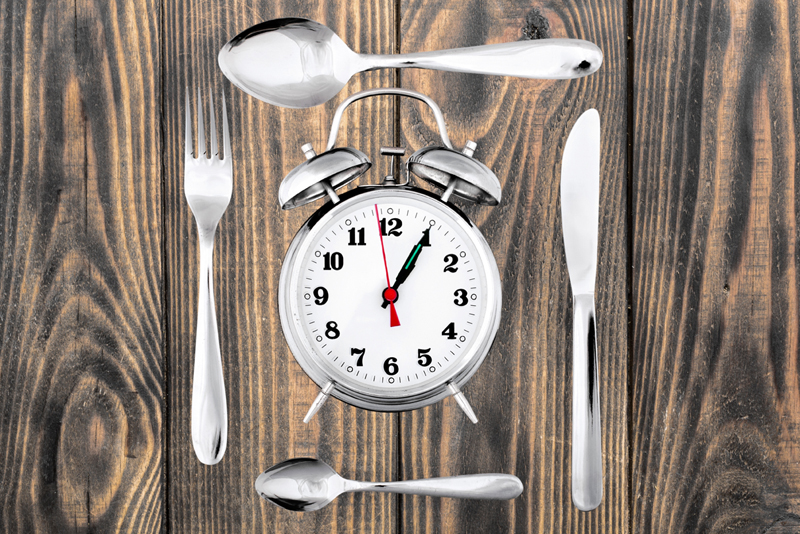 4. Learn to trust again If you are thinking, "hmm, this sounds extremely useful, must be an expensive service", then you must've skipped the last part about learning to r-e-l-a-x. But who can blame you, a lot of food apps end up having more charges than expected. Allset works on a $1 service charge per order. Super simple.
In case you have been on other apps, where the photos seem deceptively more pleasant than real life, do not be shy. No flattering angle or filtering needed. Just a bright easy-to-read interface. And while they'd love to win you over, no games required. Reserve a seat, order your food, pay and you're good to go. Home run!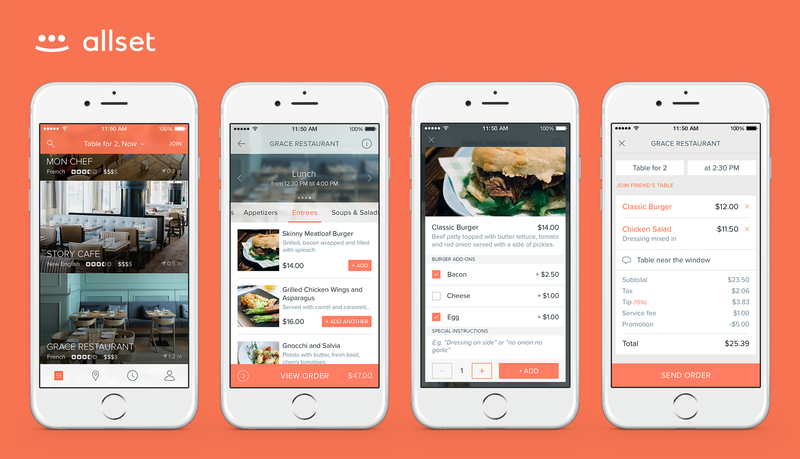 For restaurant owners… We know the lunch rush can be just as stressful from your side of the table. Reach busy customers, benefit from increased table turnover, and easy reservation set-ups.  Don't get left behind. Allset is a new app from the makers of Settle, a successful restaurant reservation and pre-ordering mobile app with a large list of registered users in Eastern Europe. Settle is used by the top 50 restaurants and chains throughout the region.
"The weekday lunch rush is a frenetic time for businesspeople and restaurants alike," said Mickey Bruce, owner of The Lunchpad. "We're excited to be one of the first adopters of Allset in an attempt to help diners enjoy a great sit-down meal without the stress of watching the clock. On the business side, we're looking for the app to bring in new customers, speed up table turnover, and increase lunch sales by 10%. We're glad to say it plays nice with other reservation apps we use as well. With Allset, I believe The Lunchpad's delivering a customer experience that many of our lunchtime diners are looking for."