Free Adult Swim Drive-In Tour to Dock at Treasure Island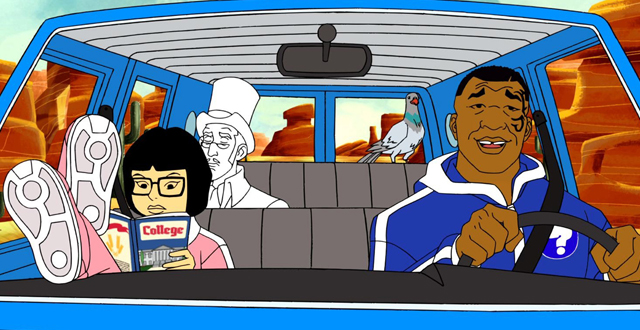 Cartoon Network's Adult Swim shows unreleased pilots and specials through their Drive-In Tour. This free with RSVP event  includes a classic outdoor movie experience, food trucks, a massive 40-foot inflatable screen, plus giveaways. This one-night event is part of a larger six-week, 15-city national tour. If this is anything close to the Adult Swim Aqua Teen Hunger Force Carnival, which wow'd its fans at this year's San Diego Comic-Con, then this is going to be a ton of fun. The Drive-In Tour comes to Treasure Island on October 23.
According to their website, "each stop of the Adult Swim Drive-In tour will include an assortment of must-see content from the network like: unaired episodes of Rick and Morty, Robot Chicken, Squidbillies, Mike Tyson Mysteries, Tim and Eric's Bedtime Stories and Black Jesus; an episode from the upcoming series, Neon Joe; a clip from the upcoming season of Mr. Pickles; unaired pilots and more."
Since 2001, Adult Swim has contracted with various studio houses to produce absurd, visually trippy, and the best of shock comedy entertainment. The network has a history of unique original shows like The Boondocks, Metalocalypse, Robot Chicken, and Aqua Teen Hunger Force. A few of their shows are remakes or relaunches of classic Hanna-Barbera cartoons, such as Harvey Birdman: Attorney at Law, Sealab 2021, and Space Ghost Coast to Coast‍'s spin-off series, The Brak Show.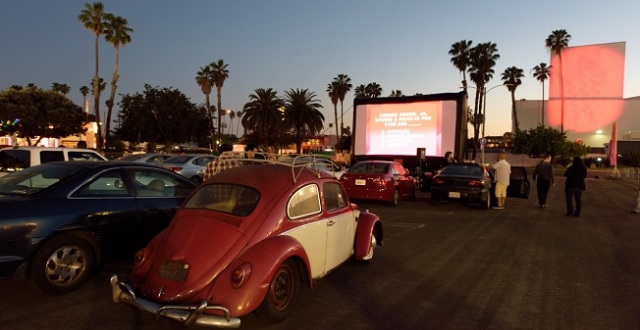 The Adult Swim Drive-In Tour is open to everyone ages 18+ and will also include fun on-site trivia, prizes, and photo opportunities. Joining Adult Swim and its fans on the road are Cricket Wireless, Hershey's Jolly Rancher candy, Paramount Pictures' Scouts Guide to the Zombie Apocalypse and Sony Network Entertainment International's PlayStation™ Vue, a cloud-based TV streaming service.
Cricket Wireless will sponsor a VIP viewing area that provide fans an upgraded drive-in experience and will feature a branded pop-up shop with premiums, as well as in-store promotion in event markets. Hershey's Jolly Rancher candy will sponsor the event's concessions area, distributing free popcorn and Jolly Rancher candy to event-goers. Paramount Pictures will provide fans with an extended look at its upcoming film, Scouts Guide to the Zombie Apocalypse. Hands-on demos for PlayStation Vue will also be part of the tour and attendees can participate in giveaways for PlayStation®4 consoles and custom bundle packs via raffle and trivia prizing.
*** Main featured image from Adult Swim's Mike Tyson Mysteries