Ganz Q&A: Forward-Thinking Hip-Hop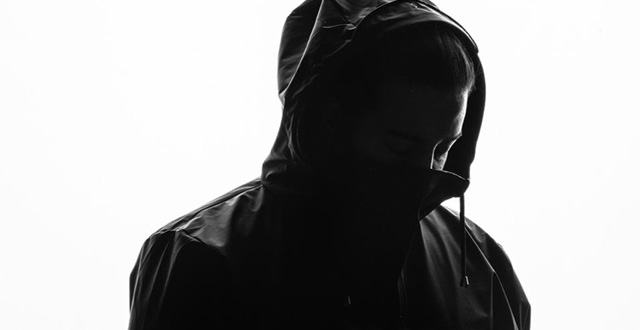 Ganz has been making electronic music in some form or another for years now, but has seen major success most recently as he dove into the future bass/trap scene. He gained attention in the dance blog sphere with his "flips" or unofficial remixes, really taking off with his flip of the Flume remix of Hermitude's "Hyperparadise." Continuing with a string of remixes and EPs, Ganz has taken his unique, shiny, signature synth sound to new heights. In anticipation of his Cold Fire tour which kicks off here in SF with friend and collaborator Djemba Djemba, we sat down with Ganz to discuss his background and where he fits into the current landscape of producers.
Ganz plays with Djemba Djemba and Carmada at 1015 Folsom on Friday, July 31.
Tell us a little bit about your background and how you got into music production.
I started making music about seven or eight years ago. I used to play the drums. After a few years I felt like programming my own drums into digital music. I switched it up and started making hip-hop, then electro, then dubstep, and now for the past two or three years I've been doing my thing under the name Ganz. It's more electronic hip-hop.
Wow you've produced in a lot of different genres. What made you finally settle on the trap/future bass sound?
I think it's because I always loved hip-hop. I wanted to put a hip-hop bass on my tracks and then combine it with the synths I like the most right now. I don't like to call it trap or future bass – I see it more as a combination between electronic and hip-hop because it has a lot of different elements from both genres.
Your sound is very distinct. How long did it take you to craft and perfect your signature sound?
I guess it just happened naturally because of my interests in playing around with melodies and chords. I was making very dreamy intros and breaks, but I wanted to keep the high energy and intensity in the drops. So I combined those two elements to make a kind of story in the tracks that's very euphoric.
In an interview with Plastician last year, you mentioned working with Djemba Djemba on your EP. You guys are playing together at your upcoming show in SF. Are you going to put in some studio time? How did you guys connect originally?
I discovered Djemba from Soundcloud and I sent him stuff from my first EP a few years ago. We started working together and made like 4 or 5 tracks but none are really finished yet. So we are probably gonna get in the studio when I get to LA on August 1 right after the show in SF to work on some new stuff and finish the old tracks. We are both excited go to into the studio together finally. I think Djemba Djemba is really underrated. He's the producer behind a lot of big stuff and nobody actually knows it. I think it's time for him to really blow up – he deserves it.
You've said you admire producers on the cutting edge of hip-hop like What So Not, Rustie and Hudson Mohawke, and now you've become very avant-garde yourself. Is it tough to be an innovator these days with so many producers using the same samples?
I don't know because I barely listen to other people's music. From the stuff I hear on the internet, 9 times out of 10 it's sounds people rip off Waveracer and other future bass artists. A lot of people who are producing or have jumped on the trap scene are using a lot of the same future bass sounds, Cashmere Cat sounds. It's either that these days or Yellow Claw's kind of trap. I don't think it's very hard to do my own thing. A lot of times people confuse my stuff with Rustie's, but I think we both have our own signature sound.
Were you surprised by your fan base here in the US compared to Europe or did you expect it in light of how much EDM is blowing up over here?
Actually I expected it a bit. I was checking my Facebook and Soundcloud and the US was like number one or number two. I got a lot of messages from people in the US or Canada asking me when I was coming to North America to play. I'm glad to finally be able to play in North America more.
You blew up with your "flips," especially your Hermitude/Flume Hyperparadise flip. Any reason for calling them flips?
A lot of people who make bootlegs call them "edits" or "remixes," but I didn't like the word "edit" and I only call something a remix when it's official. So all my old tracks started out as bootlegs and I liked the word "flip" more.
What's really challenging about being an up and coming producer these days?
For me, it's tough because I only make music with sounds I'm really into. I don't really follow the hype or the trends. But I still want to get recognized by big producers. When you're making music you just want people to like it, but you still want to put your own feelings into it even if it won't get as much attention. So I aspire to stay true to my sound and get recognition from the producers who inspire me the most.
Have you ever been to SF before?
Yea I played last February or March at Ruby Skye. I only had less than a day to explore, but I'm hoping to see more of the city this time around.
What's coming up for you in the next couple months?
I just finished mastering a new single I'm putting out at the end of this month. It shares the name of the tour I'm about to go on which is called "Cold Fire." It's my first track with a vocalist on it. I used to do only instrumentals and flips, but I decided to bring in a vocalist on this one. Her name is Gia Koka. We actually connected on a previous track I was working on. She submitted vocals and I really liked her voice. That track didn't work out but my brother reminded me of her when I was looking for someone for "Cold Fire" and I jumped on the opportunity. After that I'm finishing a new EP which will hopefully be dropping late this year.