Ice-T, Bone Thugs, Afrika Bambaataa Headline The Art of Rap Festival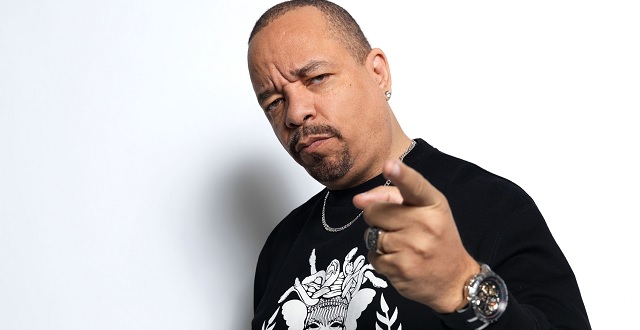 Rap artists Ice-T, hip-hop group Bone Thugs-N-Harmony and electro-funk ensemble Afrika Bambaataa and The Soulsonic Force will headline the inaugural Art of Rap Music Festival, July 19 in Mountain View at The Shoreline Amphitheatre.
In addition to the headliners, the festival bill is loaded with founding hip-hop acts that trace their roots from New York in the '70s, through LA in the '90s, and up to today.
Two stages will host performances by over 25 artists including Big Daddy Kane, Too Short, Xzibit, Warren G, Mack 10, and Rapper's Delight. Chief Rocker Busy Bee will will emcee the event.
Check out the full artist lineup below.
The Art of Rap Festival's tribute to the musical art form is similar to Ice T's 2012 documentary film "The Art Of Rap." The movie follows Ice-T traveling coast to coast interviewing rappers like Eminem, Dr. Dre, Kanye West, Nas, Snoop Dogg, Q-Tip, Common and a bevy of artists crucial to the genre's development and popularity. The documentary explores the image and legacy of hip-hop as well as the technical craft and how linguistic nuances reflect the culture's origins.
True to the movie's theme, the massive festival is a complete hip-hop experience, featuring break-dancers, live graffiti artists, vendors, an interactive festival area. The organizers celebrate hip-hop culture with spray-paint murals by Self Uno, performances by b-boys and b-girls, a car show, freestyle battles, and more.
VIP passes offer access to a "Meat and Greet" barbecue with Ice-T and some of the other performers.
Lineup:
DJ Quik
Ice-T
Alkaholiks
Kool Moe Dee
Ras Kass
Big Daddy Kane
Cold Crush Brothers
Busy Bee
Doug E. Fresh
Kurtis Blow
Rappers Delight
Mack 10
Melle Mel
Afrika Bambaataa
EPMD
Warren G
Biz Markie
Too Short
Bone Thugs-N-Harmony
Xzibit
Slick Rick
The Art Of Rap Festival is the brainchild of Ice-T and entrepreneur Mickey Bentson. Produced by Live Nation's Nick Masters and festival producer John Reese and his company Synergy Global Entertainment.
The first festival will be held Saturday, July 18 in Irvine with the Game co-headlining with Ice-T at Irvine's Verizon Wireless Amphitheater. The 2nd festival takes place the next day at The Shoreline.
Lineups between locations vary slightly. Read more at the festival website.
Ice-T calls it "the most prolific and essential hip-hop festival ever."
https://youtu.be/9lDCYjb8RHk