Q&A: 'Queen Diva' Big Freedia Proud to Participate in SF Pride 2015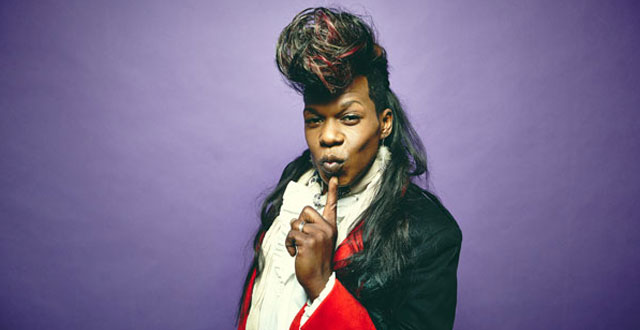 In honor of the 45th annual SF Pride festivities, numerous music artists will show their support for the event through local performances, including emcee and Bounce ambassador Big Freedia who comes to the main stage at Civic Center Plaza and Public Works on Sunday, June 28th.
Freddie Ross, best known by the stage name Big Freedia, is credited for popularizing the New Orleans genre of hip-hop called Bounce music, which was mostly underground music style since emerging in the early 1990s.
Freedia is not transgender, but self-identifies as a gay male who wears women's hair and carries a purse answering to either he or she. He is a frequent SF performer, most recently playing at 1015 Folsom back in March. Last year, he performed twice in San Francisco at the Mezzanine and Outside Lands.
We spoke to Freedia about his upcoming book release, what he likes most about San Francisco, and why performing at SF Pride is so important.
What inspired you to perform at city Pride festivals across the U.S. this year?
Well, with the conversation now being on LGBT issues, now is our time. I wouldn't miss it!
Why is performing at SF Pride important to you?
Performing at SF Pride is important to me because it was one of the first cities that embraced me when I was starting out touring nationally in 2009. Seriously, I love this city and will never forget the crowds at the straight and gay clubs here. Everyone was so friendly and welcoming.
How did you get the nickname Queen Diva?
You have to read my new memoir for that answer. God Save the Queen Diva! [which] comes out July 7! But it was my mom who helped give me that name.
Can you tell us a bit more about your 'inspiration' book?
Glad you asked. My new book is my life story, from being called a "fat sissy" as a kid to the rap battles that all the sissy Bounce rappers took part in, to becoming the world-wide reigning Queen of Bounce! It's a book about struggle and healing.
What is your favorite memory from performing at Outside Lands last year?
OMG. When my dancers climbed the ladder on stage and started twerking! The crowd went wild! I'm just glad no one got hurt.
What do you like most about San Francisco?
San Francisco is one of my favorite cities. Of course it's so gay friendly and open. The food is so good there too, and I'm from New Orleans, where we got the best food in the world. But San Francisco really competes!
Who is your favorite New Orleans artist?
Right now, it's Solange Knowles. But there are so many amazing artists here.
Who are your biggest musical influences?
Michael Jackson, Beyonce, Sylvester, and Patti Labelle.
RELATED: Three Twins Ice Cream Comes Out With Pride Flavors
The official SF Pride celebration and parade takes over the city June 27-28 with a theme of "Equality without Exception." Since its modest beginnings, San Francisco Pride has grown to be one the largest and most well-known Pride events on the planet.
Check out our photos from Pride 2014!