Three Twins Ice Cream Comes Out With Pride Flavors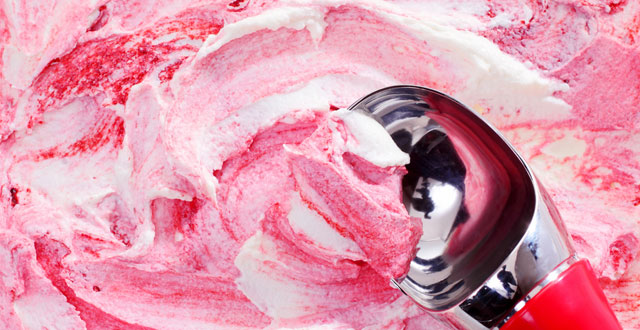 It is only fitting that a San Francisco-based ice cream brand is accompanied by the concept of Pride, one way or another. Three Twins, a Whole Foods favorite and a very local brand nevertheless, chooses to celebrate its city's diverse heritage and founder Neal Gottlieb's LGBT activism by offering seasonal limited edition SF PRIDE flavors. The flavors pop up once a year, sold exclusively at the Fillmore Street location during San Francisco Pride Weekend.
Right in time for this year's festivities (June 27-28th), Three Twins are issuing an array of colorful and whimsical flavors, with names heavily relying on playful puns and the community's cultural icons. Among them are Bear Bait (honey ice cream with peanut butter cups), Matcha Matcha Man, Gay Vanilla (bright pink thanks to beet juice), Harvey Milk and Honey and Laverne Cox's Chocolate Orange is the New Black (celebrating the transsexual TV star with chocolate orange confetti). Even Dad's Cardamom, a Three Twins long-standing classic got a naughty twist and will be called, for two days only, Daddy Cardamom.
Photo credit: Shutterstock