San Francisco Rapper Watsky Releases "Live at the Regency Ballroom" via BitTorrent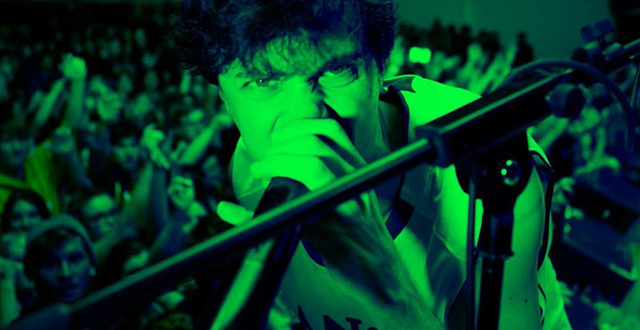 San Francisco born rapper and wordsmith, Watsky, unveils his most recent release, Live at the Regency Ballroom, in techy fashion as part of a digital collection exclusively available via BitTorrent Bundle.
George Watsky started out building his reputation as a slam poet in San Francisco, rising through the ranks with bombastic and intelligent reflections. Through the years he incorporated his love for hip-hop and soon found himself releasing his first record in 2009, Invisible Inc. Since then, he's conceived a signature style featuring "ultra-fast bars, pop culture punchlines, and provocative hooks." The accolades have steadily followed, releasing 7 more studio albums, hitting the billboard charts, touring the world, playing Outside Lands in 2014 in front of his hometown and now delivering a live album at San Francisco's beloved Regency Ballroom that includes more than just ultra-hyped live versions of his songs.
As digital streaming becomes trendier, with artists such as Radiohead and U2 releasing albums exclusively by streaming, Watsky has exploited the Internet as well, teaming up with Empire Distribution for this concept. Offering a bundle pack via BitTorrent, there's an option to donate that includes another 23 premium audio and image files on top of the 31 audio, image and video files that can be downloaded entirely for free. The bundle exposes Watsky's "pale-kid-raps-fast style" trademark and includes footage of his performance at the Regency Ballroom with a full band, as well as footage of his previous tour. Watsky and his crew also look to the future, as fans who purchase the bundle are offered coupons to merchandise for his upcoming Meaner Than Average tour.
Download/Listen: