E-40 Drops Golden State Warriors Remix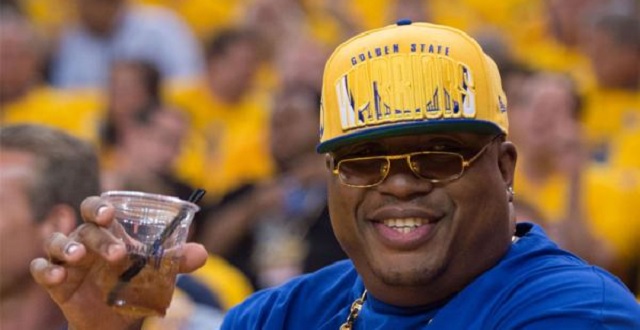 Vallejo native, avid Bay Area sports fan and accomplished rapper E-40 has turned one of his songs into a Golden State Warriors themed rap, to inspire the team hoping to win the 2015 NBA Finals.
E-40 remixed his 2014 track "Choices (Yup)" in honor of the Warriors, dropping tons of creative lines and shout outs to Golden State players. Listen to the remix and the original below.
The remix won't be the Warriors' official team playoff anthem, but there's no doubting its likely popularity with most Warriors fans and players, especially if the team makes a deep run and win the championship. Meanwhile, tickets to Golden State Warriors round two playoff games go went on sale today.
E-40 has never been shy about his love for Bay Area Sports. Last year, he was seen behind home plate rocking Giants gear in Kansas City during the World Series. He is also good friends with Giants reliever Sergio Romo.
This isn't the first time Bay Area rappers have released music to inspire sports teams to win a championship. Last year, the Hippy Mob immortalized Hunter Pence using snippets from his now legendary "Yes! Yes! Yes!" speech at the end of the regular season. It became a rallying cry for the fans and the players.