San Francisco's Best Parties This Weekend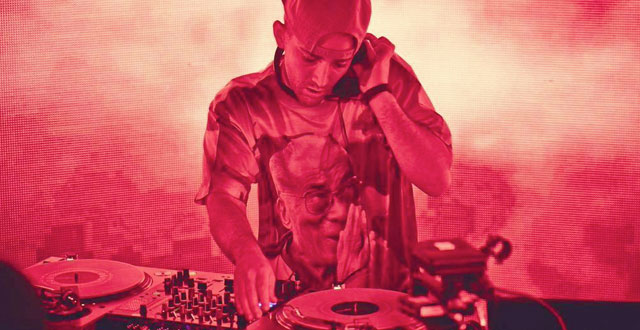 Burn off the fog and get a SNBRN as this weekend's lineup makes you SAL[i]VAte about acting like Zooly animals at the club.  San Francisco's best parties this weekend have arrived.
Visit the SF Station events calendar for complete listings.
https://www.youtube.com/watch?v=863ZJYEU8y8
Thursday, February 19: Salva at 1015 Folsom
Salva's career really took off when his remix of Kanye's "Mercy" with RL Grime became the undisputed, No. 1 club banger back in 2012.  He has stepped up as a hip-hop tastemaker and skilled producer, creating bass heavy tracks including his recent Peacemaker mixtape featuring massive collaborations with talent like Schoolboy Q, A$AP Ferg, Young Thug and Problem.


Friday, February 20: Mark Farina at Mighty
Mushroom Jazz legend and local Mark Farina gets on the decks at Mighty this weekend.  Farina's Mushroom Jazz compilations, recorded throughout the past two decades, remain a unique and chill trip-hop twist, combining elements of downtempo, hip hop, jazz and R&B to create a smooth, easy-listening sound.
https://www.youtube.com/watch?v=1bRjSX_5kaU
Saturday, February 21: Gorgon City at Mezzanine
Breakout stars from the UK Gorgon City received overwhelming acclaim for their debut album, Sirens, released last year.  With an infectiously catchy and melodic combination of deep house and garage, this duo created an instantly addictive sound akin to that of Disclosure.  The afterparty is going down at 60 6th Street following the show.
https://www.youtube.com/watch?v=sq7_3LFQMgg
Saturday, February 21: SNBRN at Audio
San Diego-based producer SNBRN really wants you to hear his music.  Playing almost every major U.S. festival this past season and touring nonstop in between, SNBRN's fresh take on deep house will soon be heard across the nation.

Saturday, February 21: Tommie Sunshine at Ruby Skye
Prolific remixer Tommie Sunshine knows a thing or two about dance music, having seen it progress for the past few decades.  Despite his age, Tommy is still tearing up festivals and clubs around the world with his electro house bangers and is constantly collaborating to put out new tracks.

Saturday, February 21: Zooly at F8
Local promoters Trap City is hosting the LA-based producer Zooly at the intimate F8.  Zooly uses heavy 808 bass on his tracks and lately has been using a crazy gritty jungle synth in tandem.