San Francisco's Best Parties This Weekend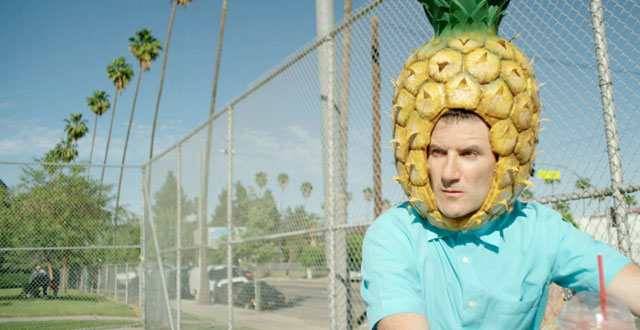 It looks like rain is on the way for the Bay Area weekend—just one more excuse to heat up the dance floor this weekend. All the best parties in San Francisco can be found right here.
Visit the SF Station events calendar for complete listings.
http://youtu.be/J-kxJZmMhvM
Thursday, February 5: Destructo at Audio
Event production company HARD's chief executive Gary Richards, known on the decks as Destructo, just set foot on land after hosting a week-long festival/cruise known as Holy Ship! Now continuing his nationwide tour, he's stopping in SF with Aussie producer Anna Lunoe to promote his West Coast EP, a darker mix of G-house with a west coast sensibility.

Friday, February 6: Paul Van Dyk at Public Works
Dance Music legend Paul Van Dyk comes to SF to a much smaller venue than the stadiums he's used to playing. This dance music icon was voted the No. 1 DJ in the world twice and has sold over 3.5 million albums. His trance sets are often uplifting and euphoric.

Friday, February 6: Dirtybird 10 Celebration at Mezzanine
Touting some of the biggest names in dance music, San Francisco-based label Dirtybird hosts a massive party at Mezzanine to celebrate its 10th anniversary. The party features label head Claude Von Stroke as well as Justin Martin, Kill Frenzy, J Phlip, Christian Martin and Worthy for the milestone occasion.

Friday, February 6: Tycho DJ Set at 1015 Folsom
In a similar vein as Bonobo and Bibio, San Francisco producer Tycho offers a mixture of synth programming and live instruments to create a blurred and woozy, yet evocative sound that is both chill and moving.
http://youtu.be/ENmS7k7Jgpo
Friday February 6: DJ Sliink at Berkeley Underground
Across the bay one of the biggest hip-hop parties, Trap City, is hosting DJ Sliink. The self-titled king of Jersey Club—a sub-genre of trap that started in New Jersey and has grown worldwide fame—brings constant bass and future synths to Berkeley with love.

Saturday, February 7: Poolside + Hercules & Love Affair at Mezzanine
Poolside's name reflects an appropriate venue where one should hear the duo's music. Often described as daytime disco, their mid-tempo pace, big bass lines and bright nu-disco synths create an aura of summertime happiness.

Saturday, February 7: The Floozies at The Independent
Brothers Matt and Mark Hill just release their second album, Do Your Thing, on funk-master Griz's brand new record label, All Good Records. These brothers have crafted a future synth/funk sound that's all their own and are ready to share it with the world.

Saturday, February 7: Wax Motif at Audio
This Australian producer blew up with the success of his catchy track with Neoteric, "Go Deep." With a knack for explosive, electro-house tracks, this festival circuit regular is also a pioneer in the G-house movement, working with Destructo to craft  this emerging sound. Wax will definitely go deep and play some of his huge recent remixes of superstars like Deadmau5, Tinashe and Chromeo.