Grateful Dead to Reunite in Chicago for 50th Anniversary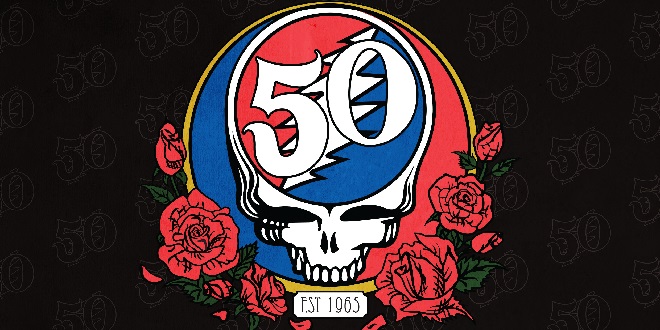 Surviving members of Bay Area psychedelic rock band the Grateful Dead will reunite to celebrate the band's 50th reunion with three shows in Chicago.
According to Billboard, the "Fare Thee Well" shows will be the last ever featuring guitarist Bob Weir, bassist Phil Lesh and percussionists Mickey Hart and Bill Kreutzmann performing together. So far, the only dates announced are at Chicago's Soldier Field July 3 – 5, but one would hope a proper send off is in the works for San Francisco.
The four original members will be joined by Phish's Trey Anastasio, pianist Bruce Hornsby (who toured with the Dead in 1992) and keyboardist Jeff Chimenti. The shows take place at the same venue two decades after the Grateful Dead last performed together with Jerry Garcia.
Tickets will be offered through Grateful Dead Ticketing mail order beginning January 20, Dead online pre-sale on February 12 at 7am PST, as well as a public sale on February 14 at 7am PST.
Per tradition, the original Grateful Dead ticketing service will have tickets on sale first for the three concerts. All mail order and Dead Online Ticketing purchasers will receive commemorative tickets designed with art selected by Grateful Dead Ticketing from the mail order envelopes submitted by fans.
Coachella organizers reportedly offered $3 million for the band to perform this year, but that offer was declined.